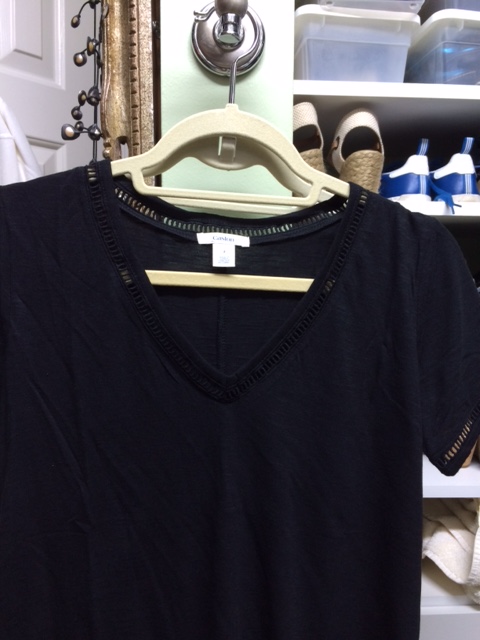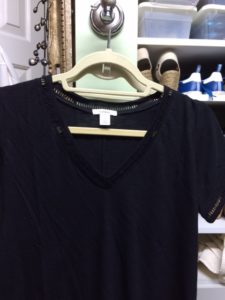 One of the biggest shocks to my system once school is back in session is the morning. I'm a morning person and I still find it hard to get myself out the door on time! One of my tips is to choose what I'm wearing the night before and hang it on a hook, but that doesn't always work. The next best thing is to have a closet that's organized to help (rather than cause me additional grief).
I realize it sounds really fussy, but once arranged, it's actually easy to maintain and totally worth it.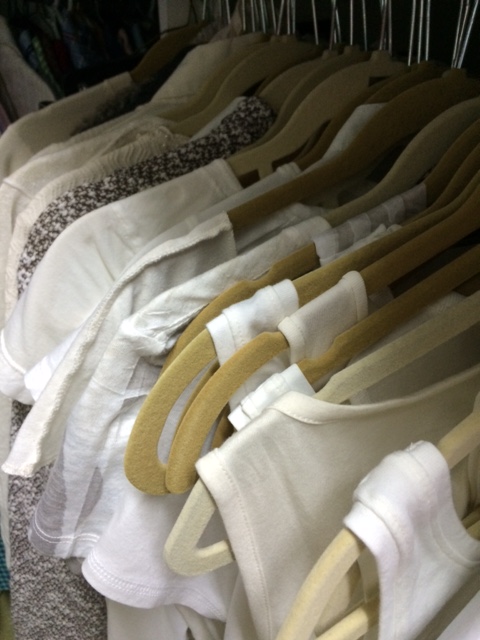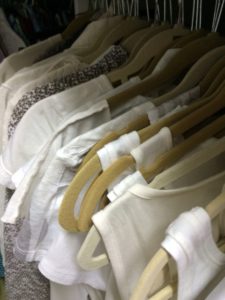 I keep all of my pants in one area. Tops are arranged by color and placed in order by sleeve length (general sleeve length–sleeveless, short, 3/4, long, cardigan, etc.–I'm not actually measuring!).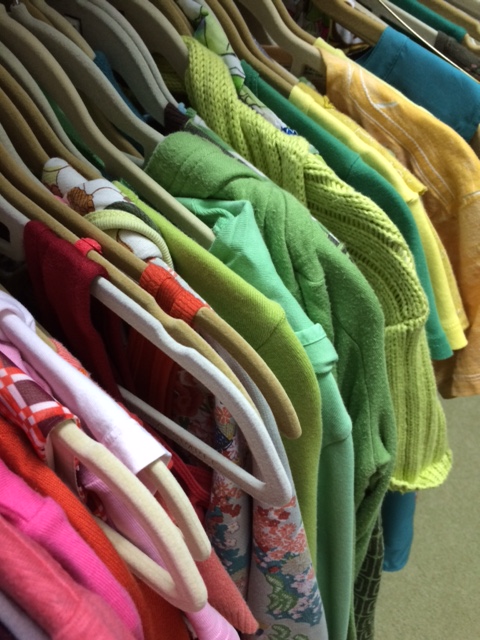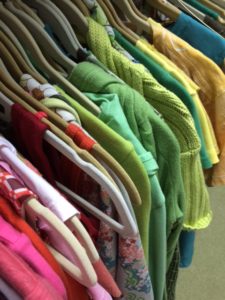 This is what it looks like. If you were so inclined, you could even make a rainbow, but I keep the colors I wear the most, the most accessible.
What this means, is that if I'm looking for a particular color top, I can find one quickly and base it on the weather (the heavier the weight the further "back" it is in the line). It also means, if something isn't there, it really isn't there. It's at the drycleaner, or in the hamper or in that horrible ironing pile.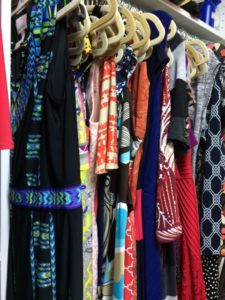 I'm big on dresses because they don't require much to look pulled together. To make sure I'm not way overwearing my favorites, I hang the dress I've worn most recently "up front" in the line and try to make a point to pull from the middle to back when I'm getting dressed.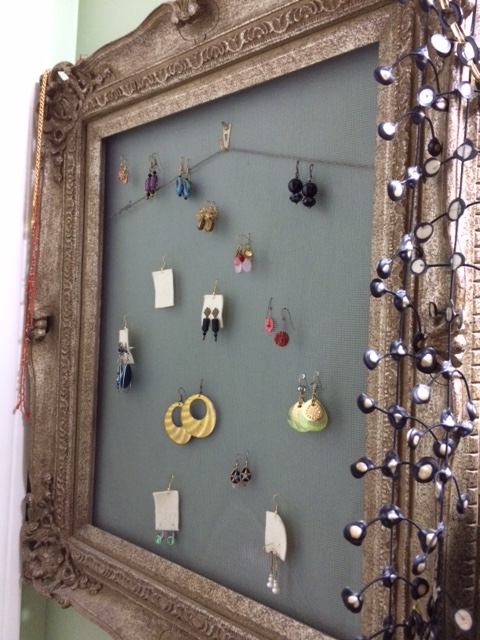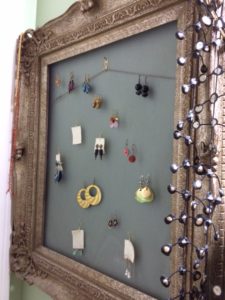 I also wanted to share this cute tip. I had an old frame that I filled with screening (really cheap at a hardware store). I hang long earrings from the mesh and necklaces from the side. We've been doing renovations this summer, so not everything is back up on it, but you get the general idea.
I have this idea that I could wear scarves, but I never actually do. I realize that I'm alone in this however! Who has a great way to organize scarves? Sometimes I think half the problem is that I'll buy one and forget I have it!