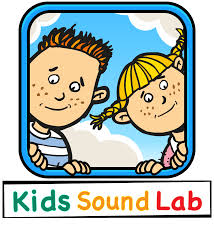 ***Congratulations to Jillian and Deb! Check your email for your code!***
For children with multiple artic errors, phonological processing disorders or apraxia, I'll often find myself assigning the target phoneme a personality or visual cue. Who hasn't talked about the "hot breath" of /h/ or the "angry cat" sound of /f/? When I saw Kids Sound Lab Pro at ASHA, I was intrigued.
Not only were the Icelandic developers a lively bunch they had Dr. Barbara Hodson as a consultant. Who wouldn't take an extra look? I recently started using the app in therapy and it is a fabulous way to introduce the phoneme "characters." So good, in fact, I've begun using it with a number of kids that have no articulation issues but struggle with sound/letter association or other phonemic awareness tasks.
To start, you input a child's name, gender, birth date and photo (optional). Takes but a second. And, actually, if you were a parent using this with one child, you would need to, but doing so allows you to track performance.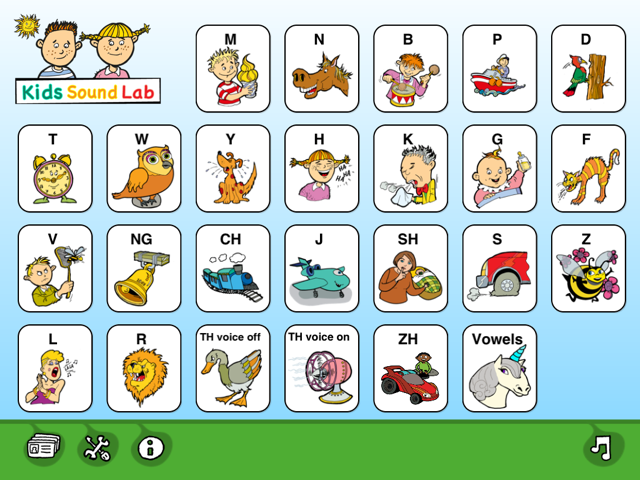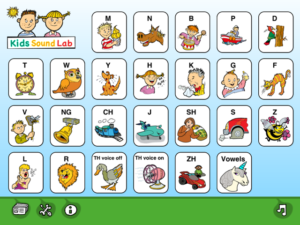 Next, you'll go to the main screen and choose the target phoneme. Note that they are listed in a typically developing sequence rather than alphabetically.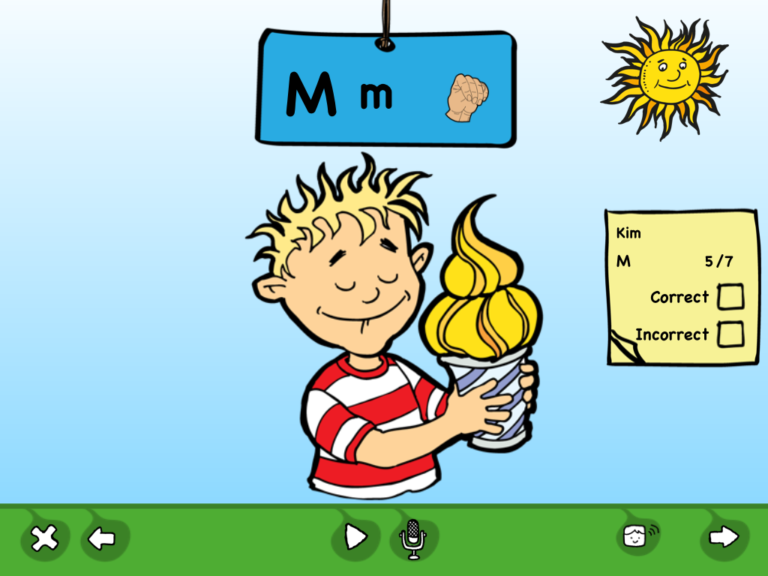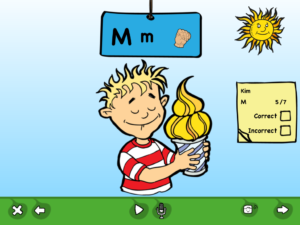 Here, I've selected /m/. The narrator will run you through the sound and a short narrative, "Mmmmm, said the boy with the ice cream. Ice cream is his favorite food. Mmmmm, ice cream is so good!" I love that the letter is shown both capital and lowercase and that the sign is there as well.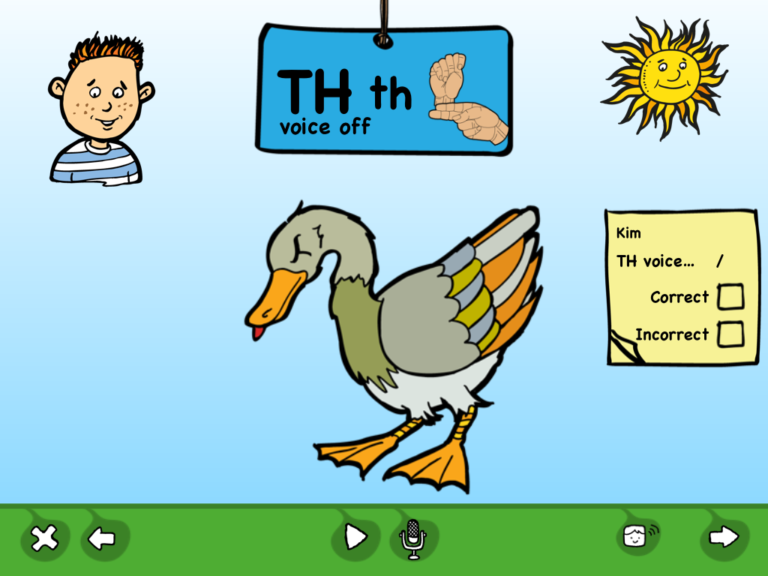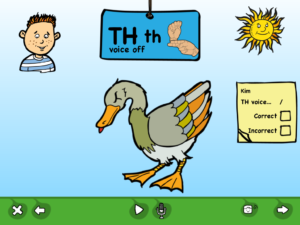 Press the little face in the bottom right hand corner and you'll get a clear, concise description of how the sound is made.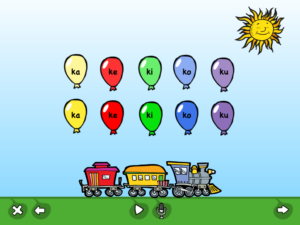 Now we're on to syllables! The train comes chugging in and ten balloons appear above it—two for each long vowel. Pop a balloon and the narrator says the syllable in a very deliberate manner; the child repeats on each trial (recording is an option).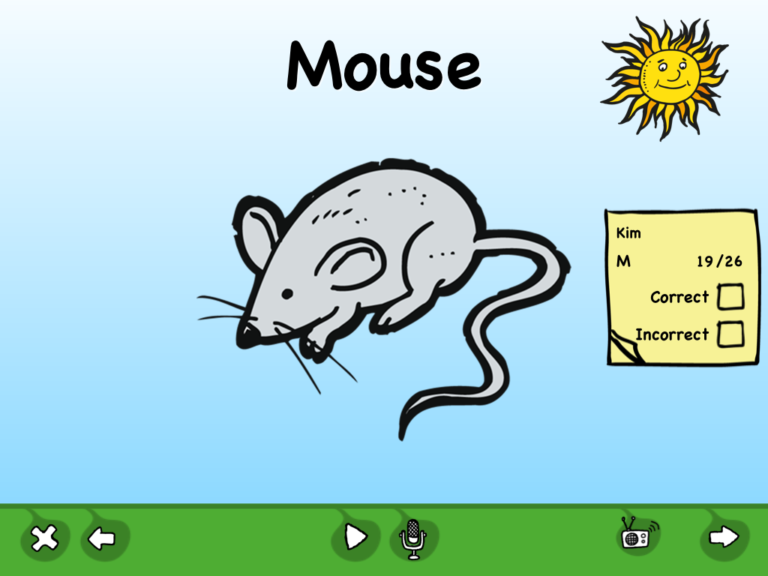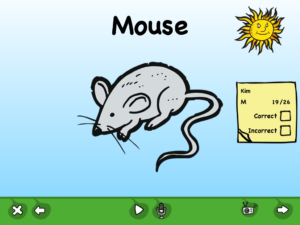 The next section is simply flashcards. The narrator says the word, the child repeats.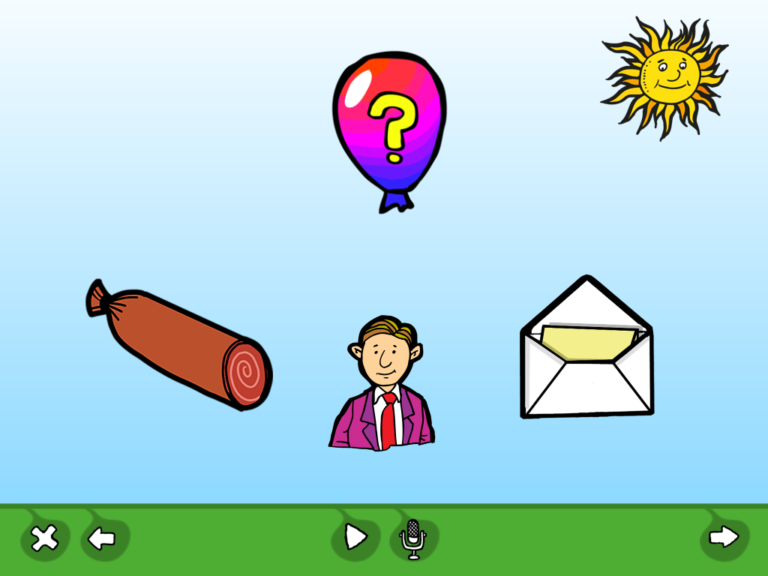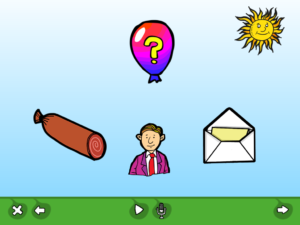 Next, we have an identification activity. Pop the balloon and the narrator says a word. Simply repeat it back and find the picture.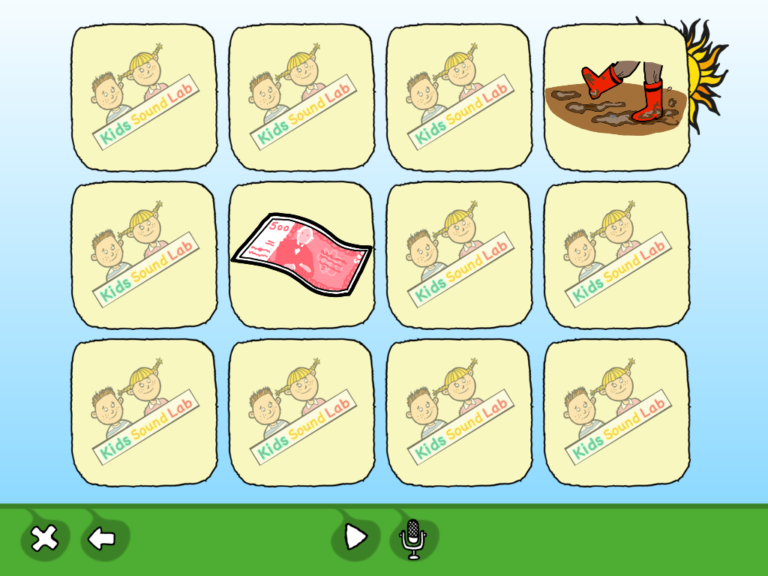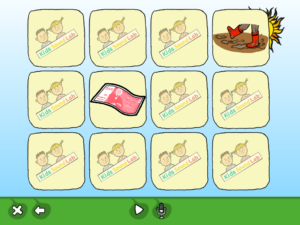 Now it's on to a memory game with an array of 12. I'm a little weary of the memory games myself since they show up over and over and over again, but it seems to work in this hierarchy. The app doesn't go beyond this initial position phoneme or single word level, but it has a lot more utility than it seems at first glance.
The little characterizations and animations of each phoneme as well as descriptions of productions are invaluable. They really seem to stick with kids in a way a static representation/picture doesn't. And while the app's focus on developmental order and beginning productions seems simplistic and geared toward the very young child, the pictures aren't overly "babyish." I can easily see using this with a school aged child struggling with reading skills or apraxia.
The app is available for $19.99 in the iTunes store. Click here for more info.
Wish you had a copy to call your own? By this Sunday, you just might! Simply leave a comment letting us know a phonemic "character" you've used in the past ("none" is an option, too!). I'll select two lucky readers at random and notify you by email. You have until Sunday, December 22, 2013, 9am EST to enter. Good luck!