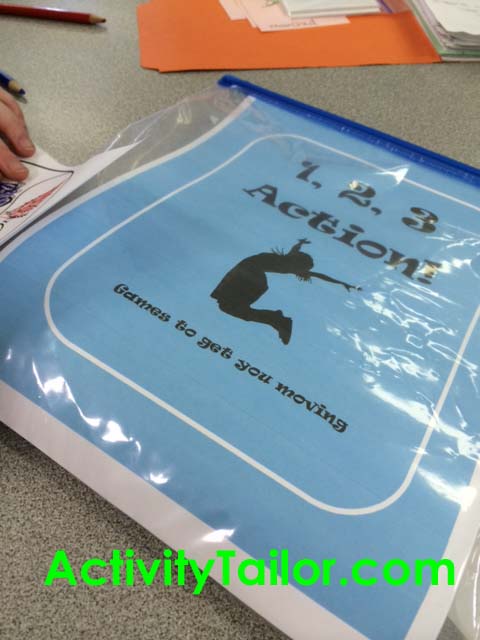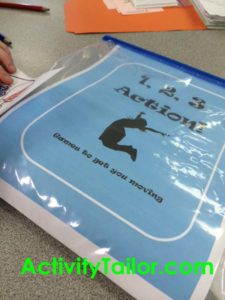 I spent a good deal of this winter feeling very cooped up, and clearly so did a number of my students. What a bunch of wigglers! Now that the weather is finally improving, and I'm thinking about needing to get back into shorts myself, I'm looking to incorporate more movement and even some outside time into therapy!
1, 2, 3 Action! decks are designed to target listening and following directions skills and give the option of one, two or three step directions with body movements.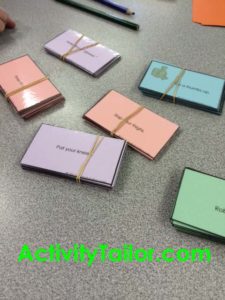 Included decks:
30 card deck with actions that can be completed while sitting on the floor. (These include more fine motor movements.)
10 card deck with actions that can be completed while sitting in a chair or on a bench.
30 card deck with actions that are completed standing up when there's room to move! (These are focused on gross motor movements.)
20 card deck of actions with picture prompts (10 sitting/10 standing)
10 card deck of before/after directions
10 card deck of quantities (1-3)
10 blank cards to create your own action commands.
Bonus: A list of 24 actions involving directional concepts.
Each card contains one command and decks can be combined in any way.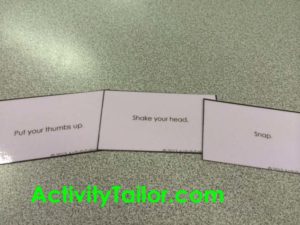 The instructions give eight different games you can play and the cards are flexibile enough that you can create lots of different games. At their basis though, you would print, laminate and cut out the decks you need, making multiple copies depending on how many steps you want in your commands. For example, to target three step commands, I would stack three decks face down and have a child turn over one action from each deck, read them and then perform them. (I'd remove the visual prompt after it was read.)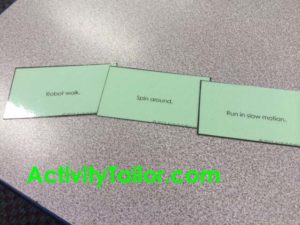 I have access to a large room so I like including the gross motor movement cards.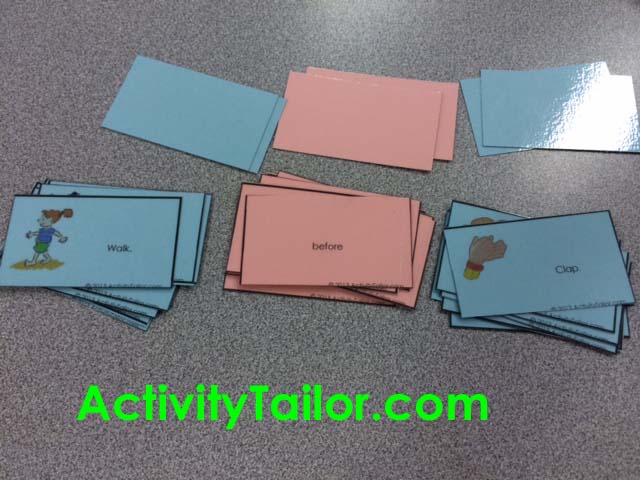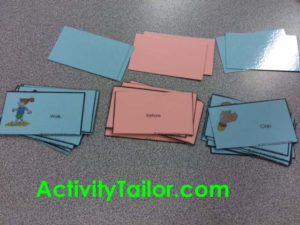 I might have only two action decks separated by a deck of before/after cards to target temporal concepts.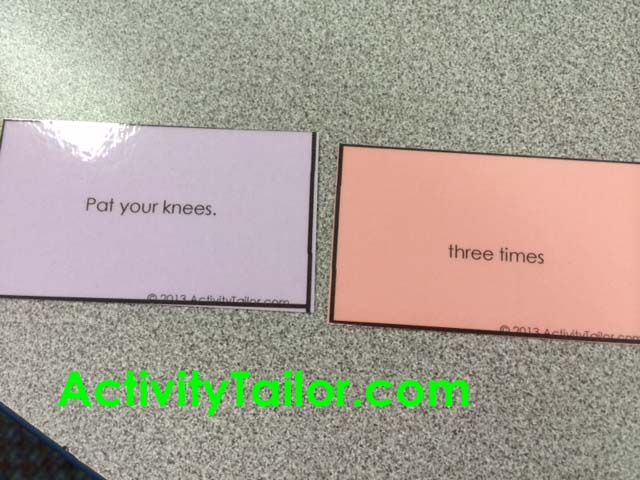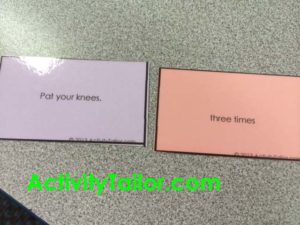 Or I might use one or two commands with the addition of a quantity card.
You can check it out in my TpT store (click here). If you click on the "Preview" button, you can download a FREE list of 24 instructions involving directional concepts. Enjoy!