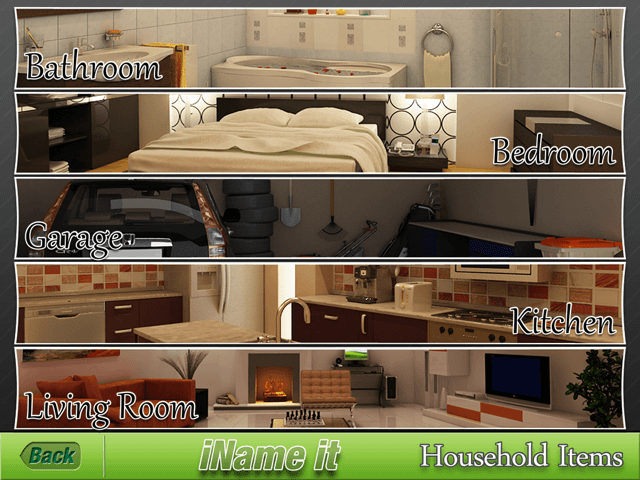 My caseload has focused on pediatrics and it's been quite a while since I've seen adults, so it may surprise you a review of iName It app by Smarty Ears, which is geared towards adults with aphasia, is showing up here.
I was hoping that it might be helpful as a basic vocabulary app for little ones especially those with word retrieval difficulties—and it is! Because of the variety of prompts available, I'm thinking it might also have utility with apraxia goals.
The app is very easy to use and was designed to be used by patients for independent practice. Simply add a user to get started and you'll be taken to the home screen with five room options—bathroom, bedroom, garage, kitchen, and living room.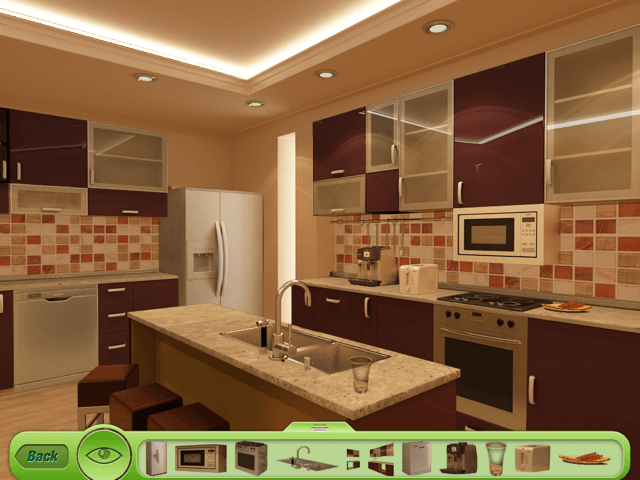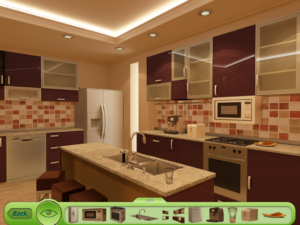 Click on a scene, and you'll be taken to a photo of a modern room in full color.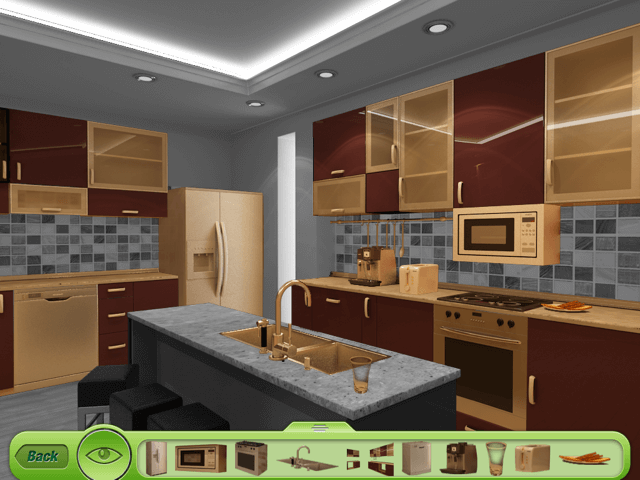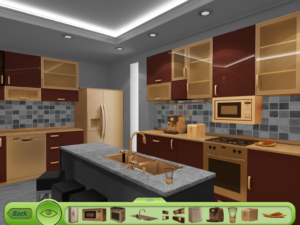 You can leave the scene as is, or click the "eye" at the bottom to switch to a black and white scene with only the target vocabulary remaining in color.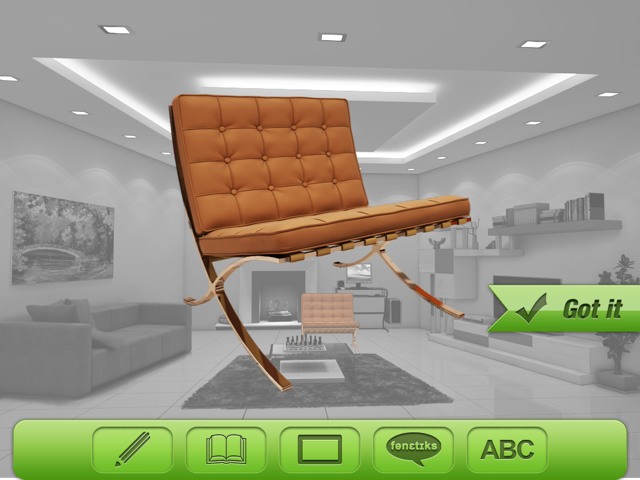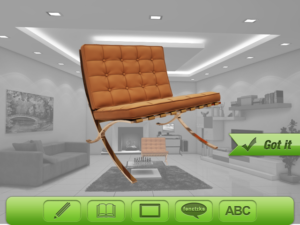 Now, click on an object. Could you name it? Great! Hit the check (it will appear over the pic in the tray at the bottom of the screen).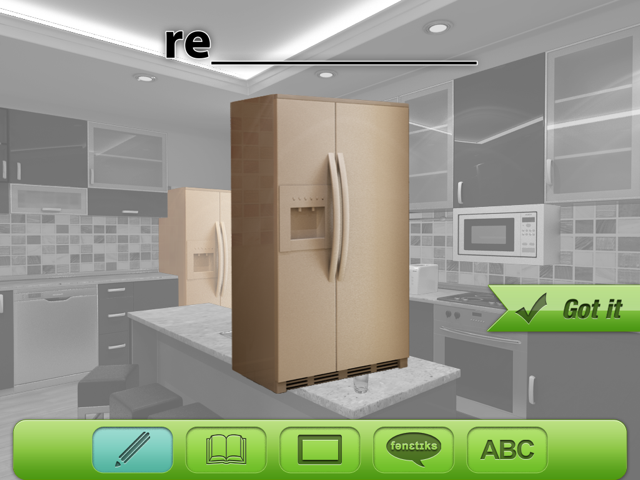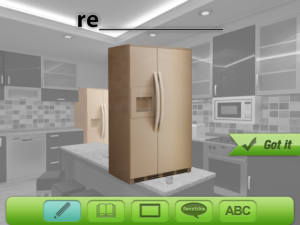 Need a bit of help? Touch the head with the search icon . Now you'll see five prompting options—initial sound (written), definition, fill in the blank, phonetic cue and finally the word itself. You can select any prompt(s) in any order.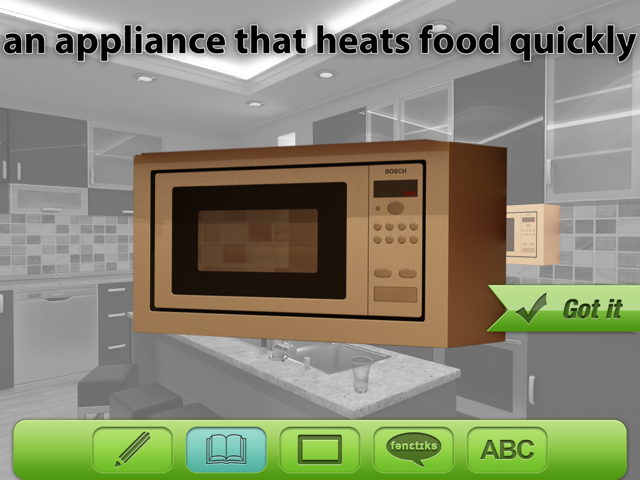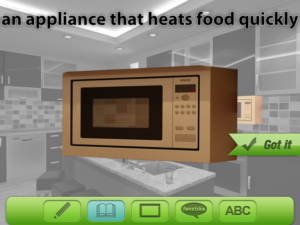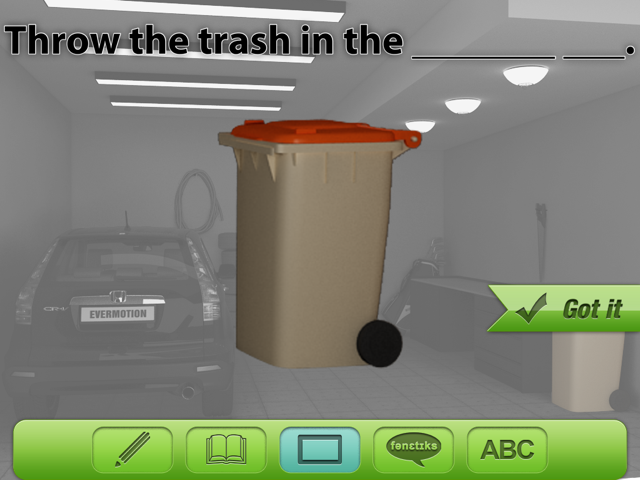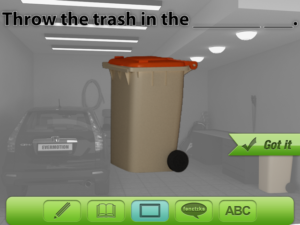 Again, click the check mark at any point that you got the answer (or hit missed).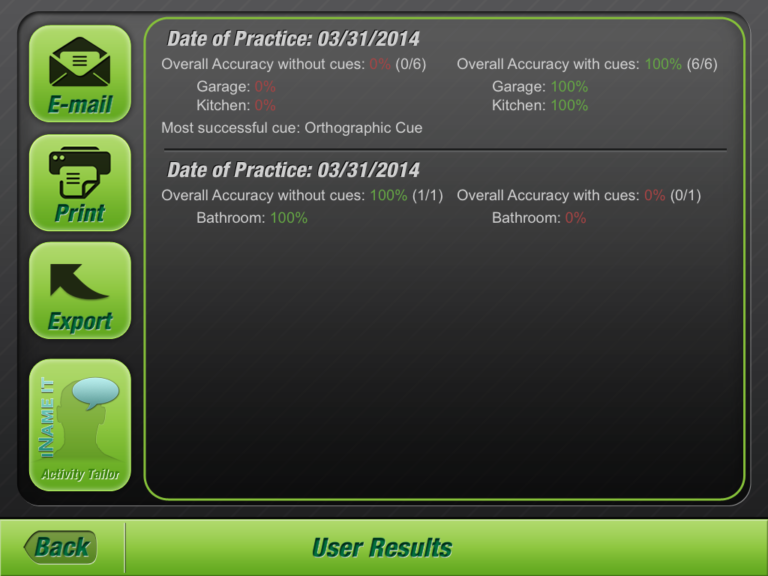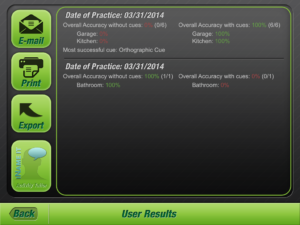 The app will keep track of your results and even which cues were the most helpful.
The app contains fifty (50) common household objects and has settings for English, Spanish, and Portuguese. For more information click here.
Smarty Ears generously gave me a copy of the app for review, though the opinions expressed here are my own, and I have another for a reader! Enter below, the giveaway ends April 8, 2014 at midnight EST. Good luck!
a Rafflecopter giveaway