It's been busy over here! Lots of basketball. Lots of new students. Lots of projects. Here are a couple of my latest:
Zig Zags for Phonemic Awareness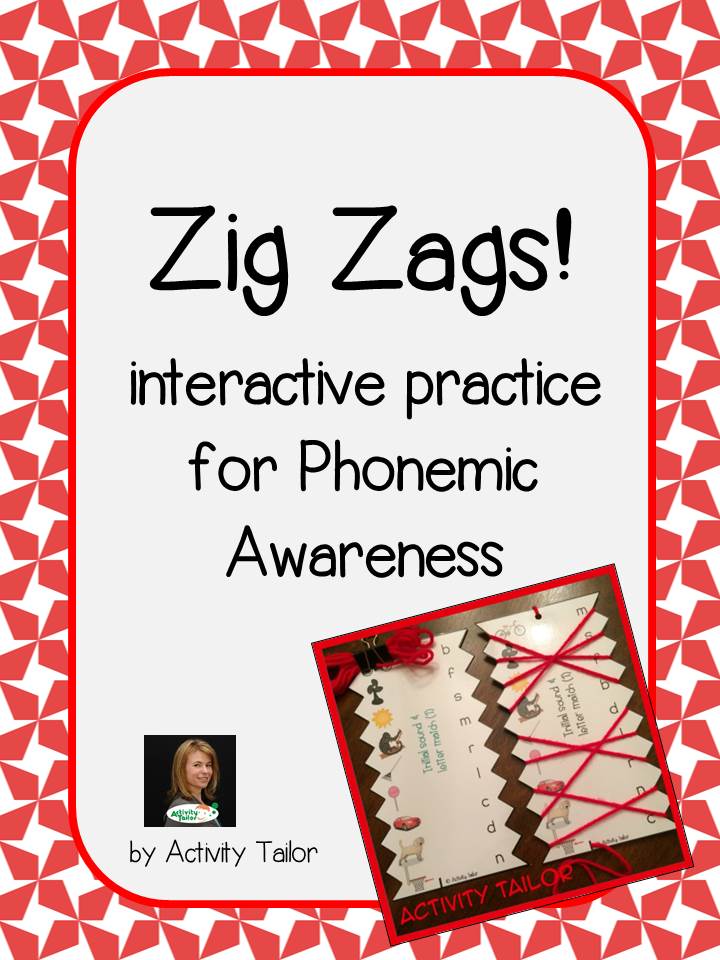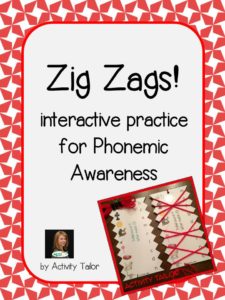 These follow the same pattern as my Zig Zags for Articulation do. The child starts in the upper left hand corner, and stretches the lace across to the correct match. The yarn then loops behind and hooks at the next item in the left hand sequence. Targets include: rhyming (2), first sound/letter match (2 for consonants, 2 for consonant diagraphs/blends), compound words (or syllable blending) (2) and early reading/picture match (short and long vowels) (6). My students have loved these activities!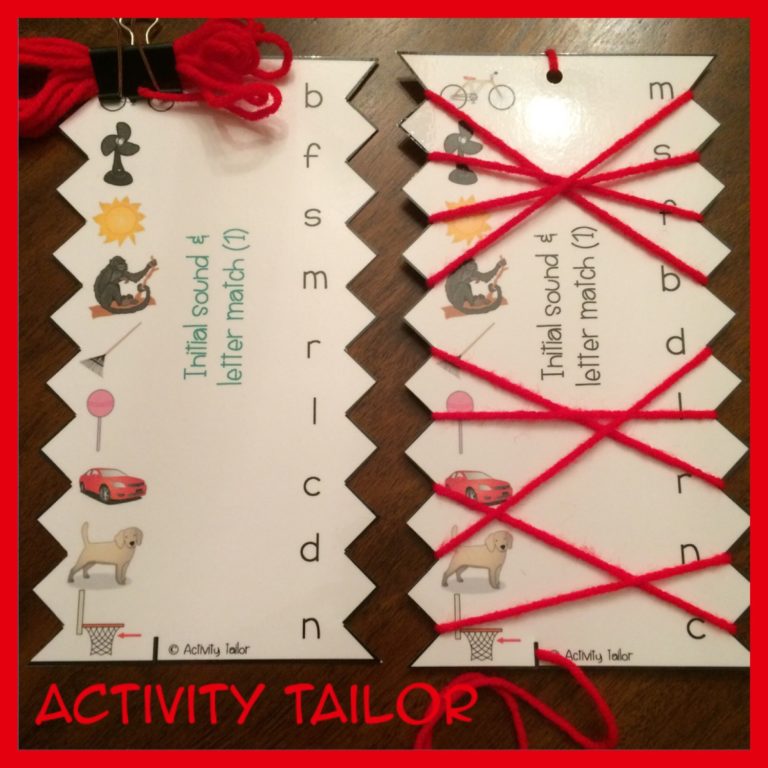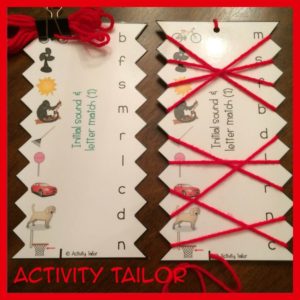 Because I have some students who really struggle with these concepts or younger students that might struggle with the fine motor component, I added a duplicate set of "Green Lights." Green Light Zig Zags have the same title (printed in green) and items as the traditional format but you lace in straight lines for perfect practice. This is also great for little ones who need extra drill or might not be willing to try if they think they might make a mistake. Click here for more info.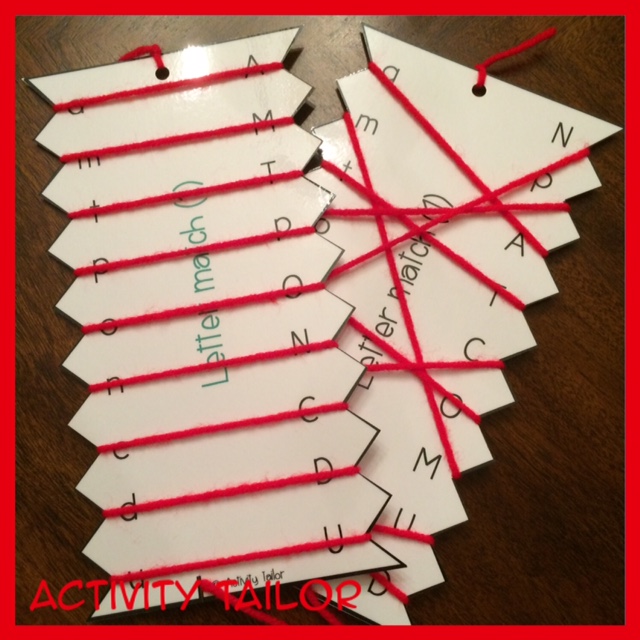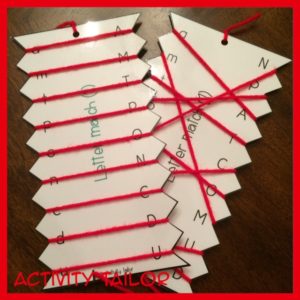 You can see how this works with a FREEBIE! Click here to get a set for upper/lowercase letter matches.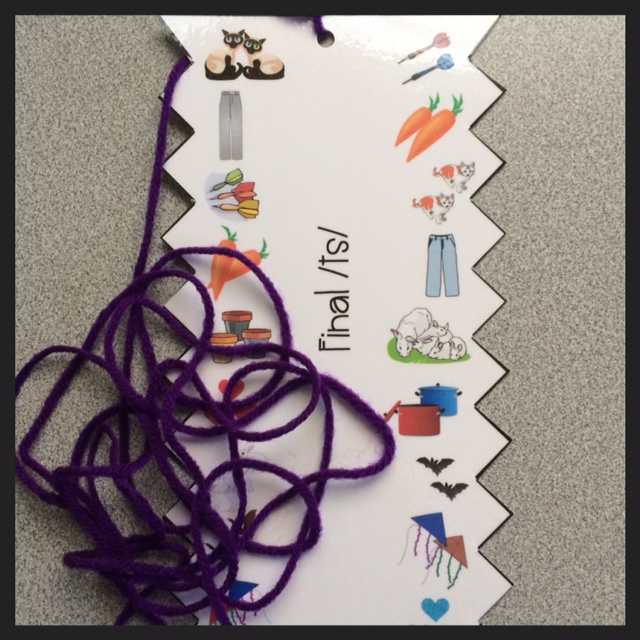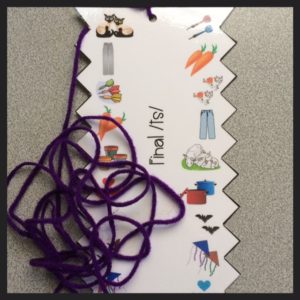 This set includes a Zig Zag for each of the following: Final TS, Initial S (2 versions), Initial Z, Medial S, Medial Z, Final S (2 versions), Final Z, SP, ST, SL, SM/SN, SK. I've added a few "s" kids recently so I was very motivated to complete these!
For more info, click here.
Zig Zags for Articulation Bundle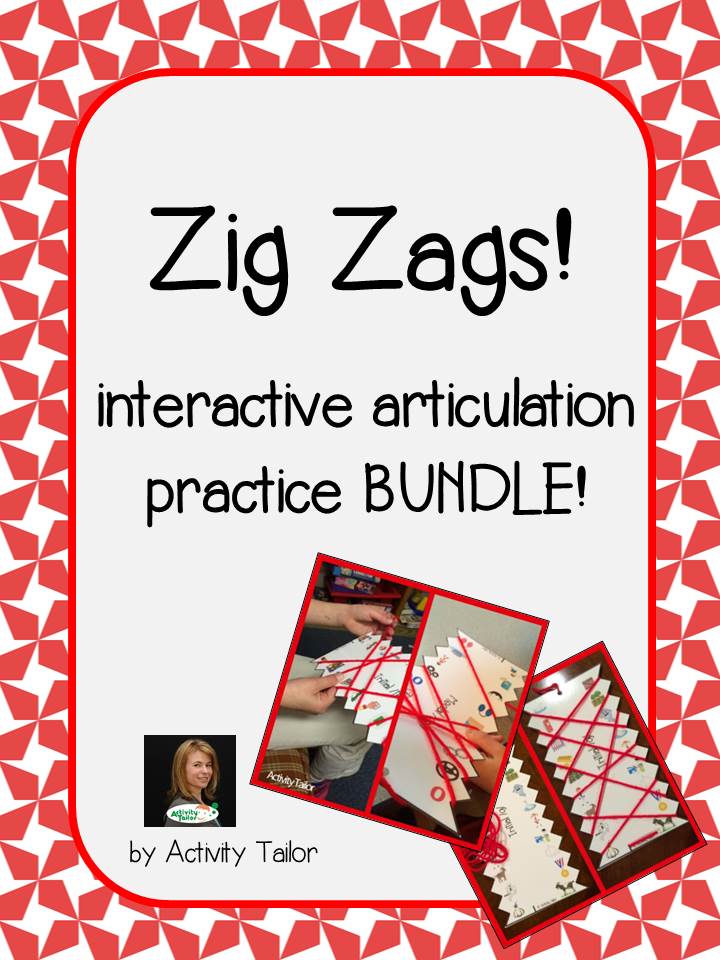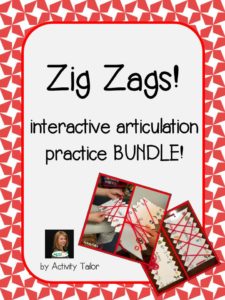 Need I say more? All of the articulation packs (4 total) at a savings of 20%. Click here to see what's included.