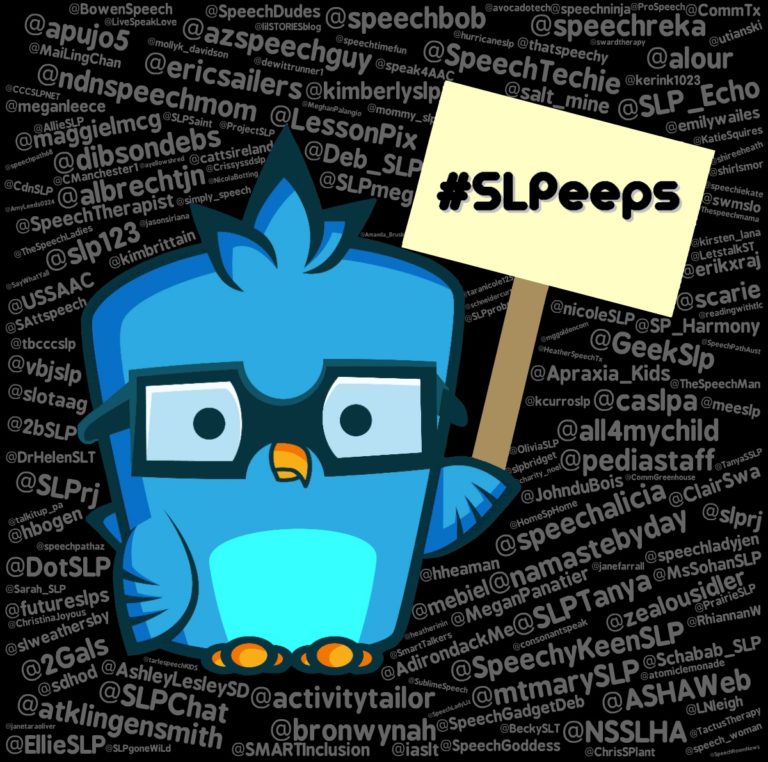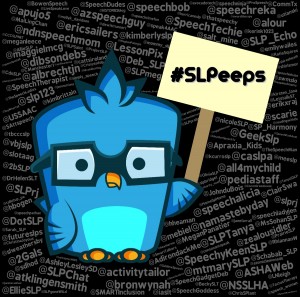 Since you're reading a blog post, presumably you're rather tech savvy already. Do you view yourself that way? Are you taking full advantage of the #SLPeeps community?
If you aren't, this is the perfect time to get involved! This online community is positively humming with excitement these days—and let me tell you why…
The ASHA convention is less than a month away, and the wonder that is PediaStaff is generously sponsoring the PediaStaff Social Media Learning Center Featuring SLPeeps (booth #1823) in the exhibit hall! You'll be able to connect with other #SLPeeps in the flesh, get up to speed on Twitter and/or Pinterest if you aren't already, and learn more advanced techniques for blog following (Google Reader, Flipboard, Feedly, etc.) if you're so inclined.
PediaStaff is also sponsoring a Learning Lab titled: Cutting Through the Hype: Essential Social Media Tools for SLPs on Friday, November 16 at 3:30. Therapists you already know and love online will present on Twitter (Megan Panatier CCC-SLP), Pinterest (Tara Roehl CCC-SLP) and blogging (yours truly), moderated by Heidi Kay of PediaStaff.
And if you aren't able to make it to ASHA this year, not to worry! There are lots of contests that will be aimed specifically at you and you'll still have access to all the informational handouts.
So order a t-shirt to proudly announce you're one of the gang (see adorable mascot, Julio, above). Join us—we're waiting for you!
Will you be at ASHA this year? Let us know below!