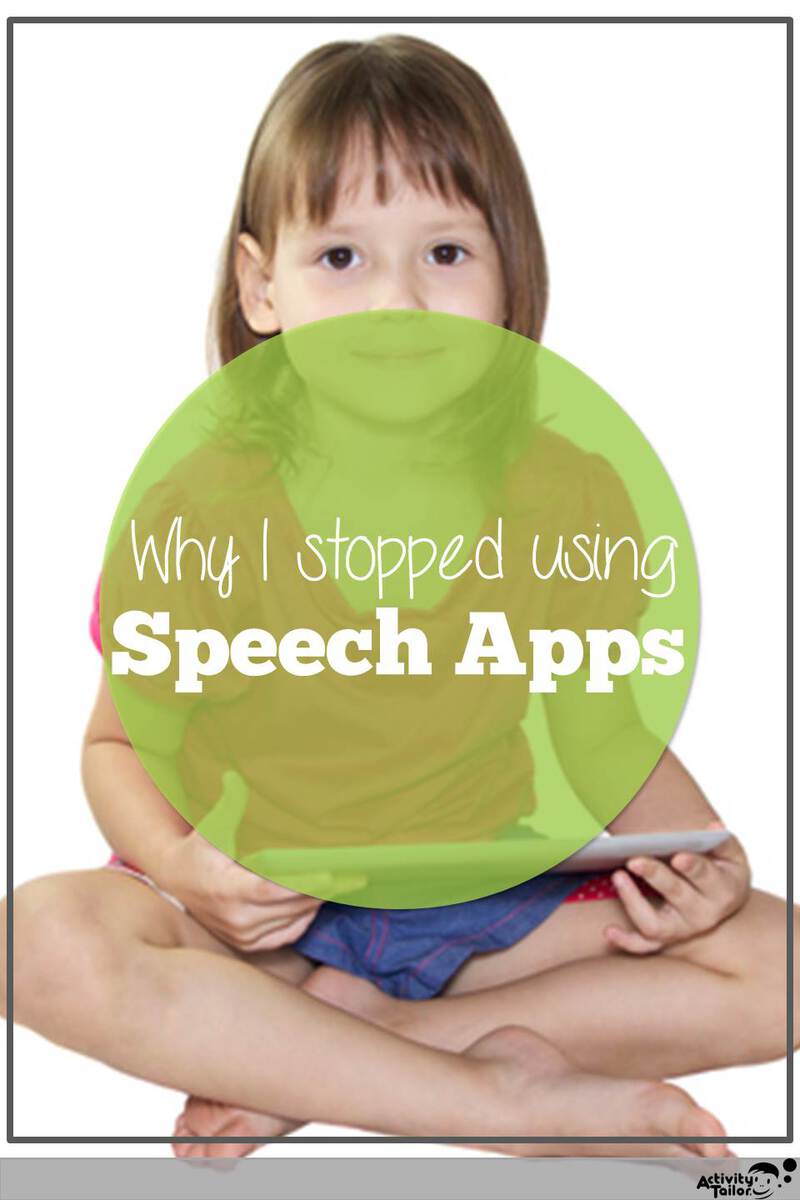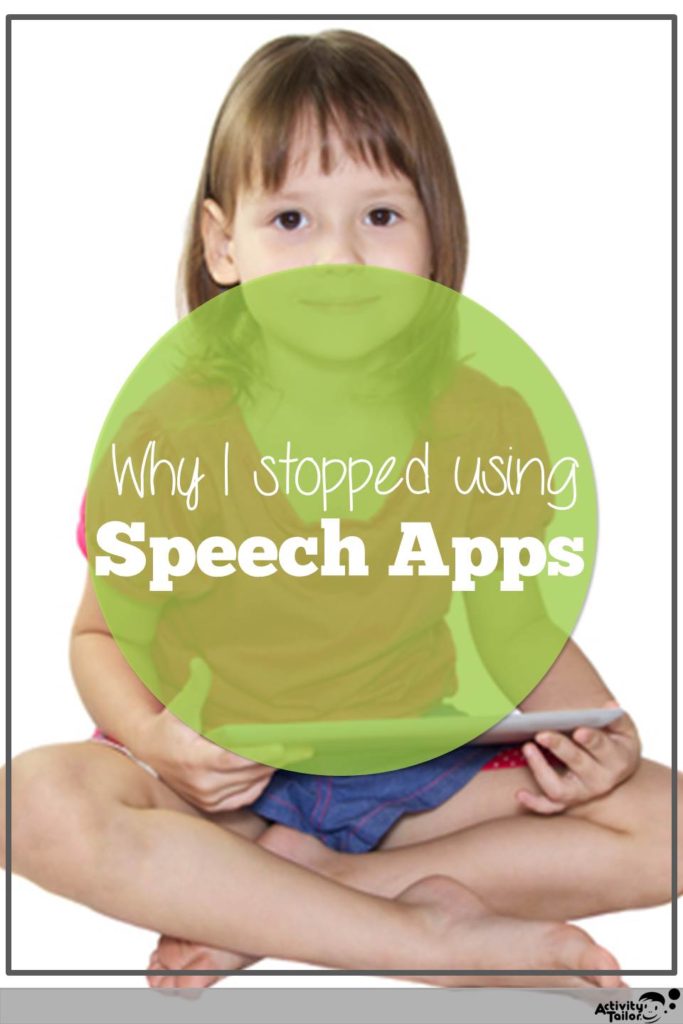 I'm so sick of boxes and that ridiculous packing tape that wants so badly to stick on itself. Have you ever experienced carrying box after box after box in NC heat? It's brutal. I did it moving offices this spring, twice in August moving kids to college and then this past weekend when I moved offices again.
It really makes you assess all your stuff.
But here's the thing. Several years ago I really embraced the app thing. Dedicated speech and language apps were coming on the market, iPads were hot and the kids were so into them. It was easy. Like super easy. I could sail into the school with an iPad and my files in a slim tote and I was good to go. And that part I really liked.
Unfortunately when it seems too good to be true…
The kids were into it, but it meant they weren't as into me. Eyes were glued to the screen. They were distracted by any fancy bell and whistle the app had (or they were complaining that it was too boring because some of those early apps were really a worksheet on a screen). Those quick little fingers often pressed buttons before I was ready for them to.
The apps weren't terribly flexible. If we got started on a game or a pencil/paper activity and it wasn't quite right, I could—and often did—stay with it, but I'd adapt it so it actually met my specific needs. With an app, I started feeling like I was locked into what I had to do. And the language apps especially never seem to provide the practice my students need. They really need to have those language concepts (pronouns, verb tenses, directions, sequencing) happening in real-time and in natural contexts if there's going to be any hope for carry-over.
I also realized that these kids were often the tougher to manage ones and, for better or worse, parents were allowing relying on a decent amount of screen time at home. Part of my bargain needed to be providing the tougher one to one time. Not one to one to screen.
So, I stopped using apps. My iPad was "misplaced" at home for a few months and it never became a big deal.
When I was hauling another box up the stairs to my new space in 90-degree heat, I kept telling myself that the aggravation was worth it. When I'm trudging a bulging bag around the school, I know I'm doing the right thing…even if I miss the ease.

P.S. I feel like I should be upfront about my one exception—those older elementary kids who have been receiving services for articulation foreeeeever. If I or they or both of us, need a break on occasion to stay motivated, you might see me reunited with my iPad.
I'd love to hear if you agree or disagree! Leave me a comment below and let me know when or if you use a tablet in speech.