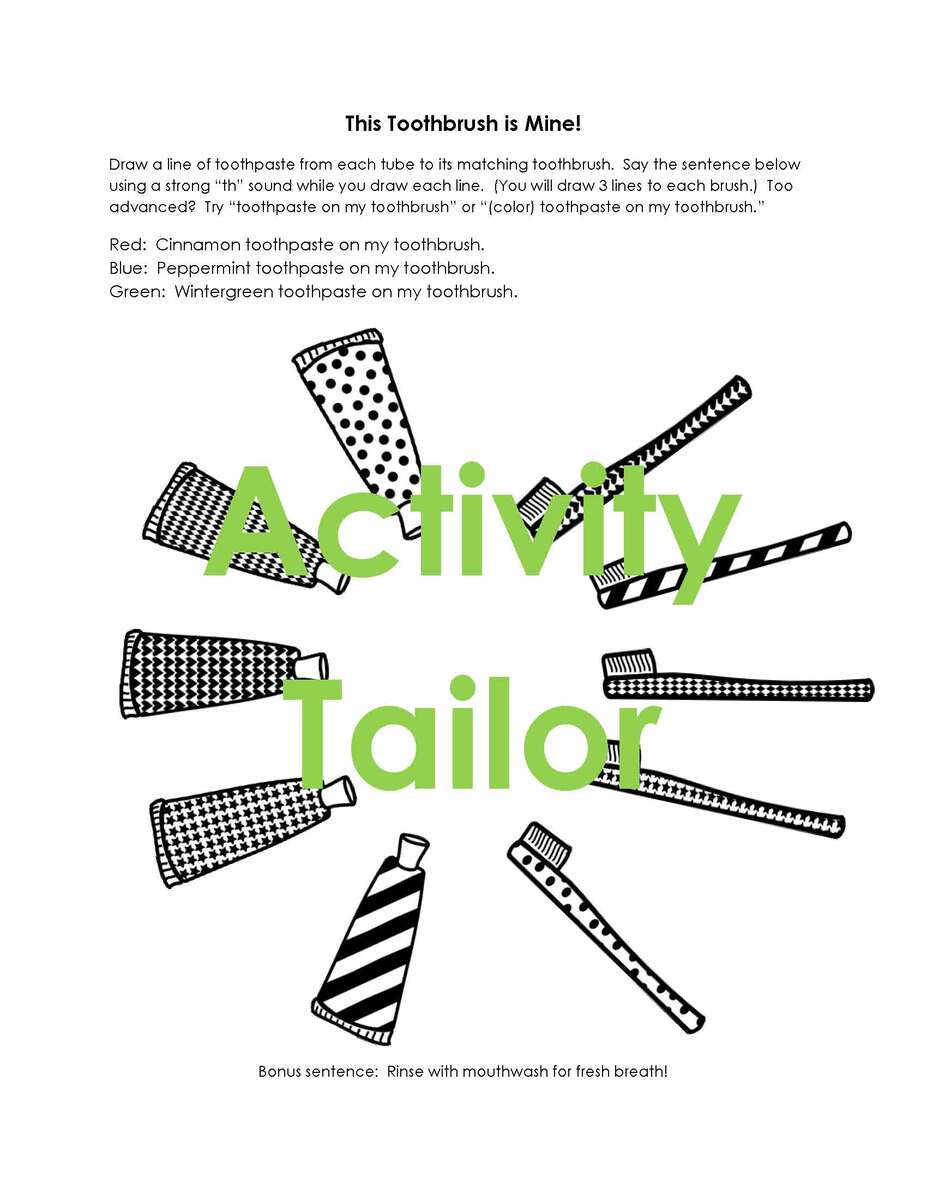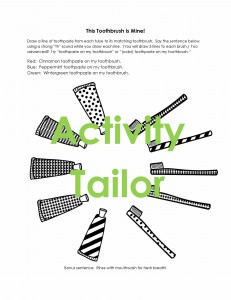 In the spring of 2012, I posted an activity I do with my "th" clients that they all seem to love. The post, "This Thrilling Therapy Theme (Is Th)," got a lot of love too! Since then, I've created a worksheet to accompany it and this has me even more excited!
The worksheet contains five (5) sets of toothpaste tubes and toothbrushes. Students draw a line of "toothpaste" from the tube to the matching toothbrush. With a red marker, they say "Cinnamon toothpaste on my toothbrush." With blue it's, "Peppermint toothpaste on my toothbrush," and green is, "Wintergreen toothpaste on my toothbrush." Three lines will connet each set. It can be used in a treatment session or sent home for homework.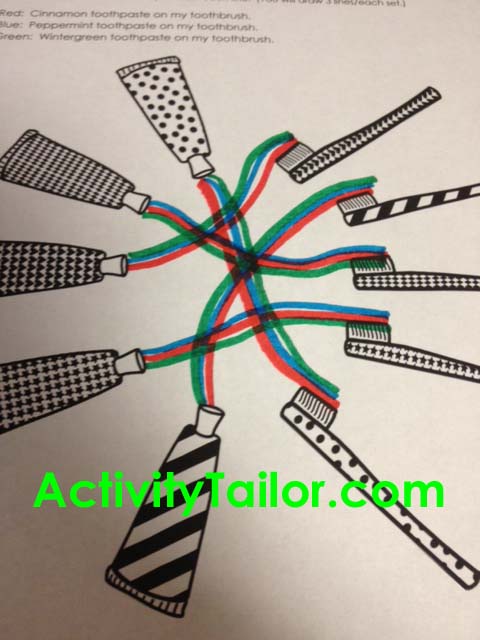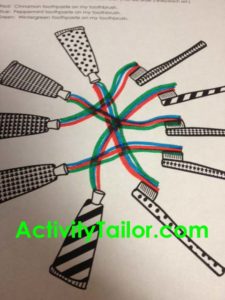 A bonus sentence appears at the bottom, "Rinse with mouthwash for fresh breath!"
Adorable, right?
But here's my favorite part, my artistic daughter drew the tube and toothbrush and my techie son turned it into clip art and added the patterns. Sibling harmony!
Please pick up a free copy here and be sure to leave a comment on their collaboration!