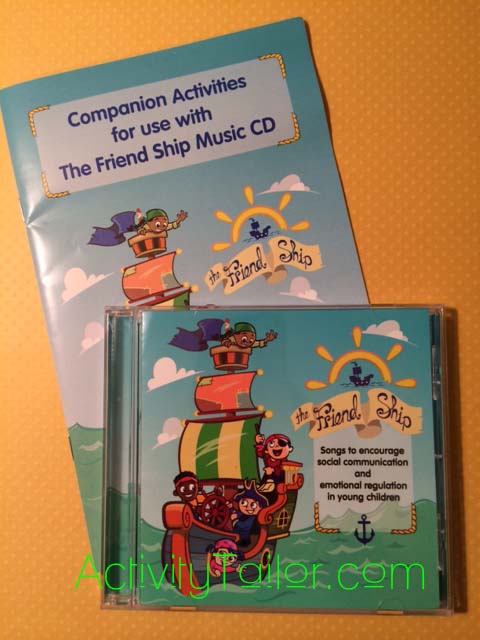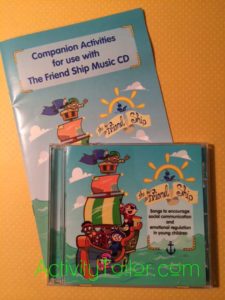 One of the greatest perks to blogging is the chance to meet other SLPs, especially those who are pursuing artistic endeavors in addition to managing a clinical caseload. Erica Bland, MS, CCC-SLP is a therapist in Alameda, CA who recently released a children's CD, The Friend Ship Music CD.
Erica found that she was often using original songs in her therapy sessions to drive home concepts and found that her kiddos would often memorize and use the songs outside of therapy as well. Through collaboration with David Ramani, she was able to develop an entire playlist of songs to promote social communication and emotion regulation in little ones.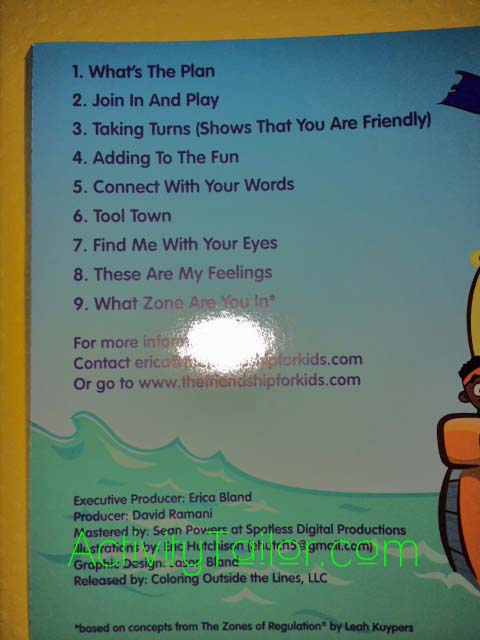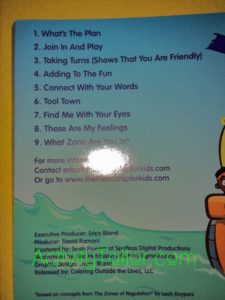 The CD contains 9 often catchy songs that reinforce current practices from the "Zones of Regulation" and "Social Thinking." The CD jacket provides the lyrics to all the songs and a workbook provides "Ideas for Parents" and "Ideas for teachers and therapists" for each song.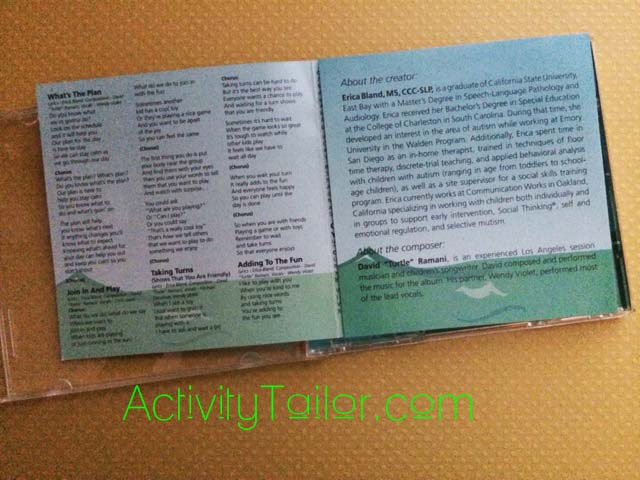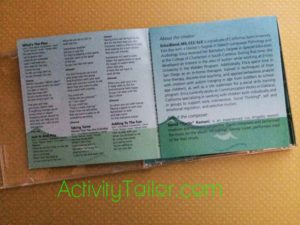 I've listened to A LOT of kids' music over the years and it's not unusual for much of it to be "message-y." What I liked about this CD is that it is clear about its purpose and message. In much the way a jingle can keep you humming all day (and buying Oscar Meyer….anything), these songs would be easy for a therapist, parent and child to solidify behaviors well outside of a 50 min session. Terminology will be familiar to therapists specializing in this area of practice and there isn't a need to tweak the lyrics (unless you like to pop in a child's name as I do).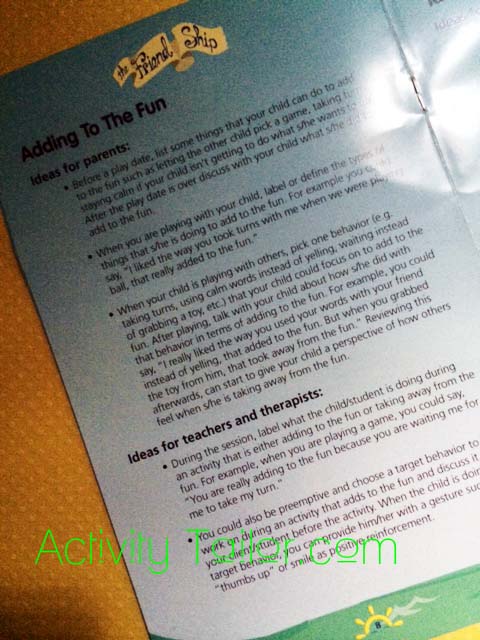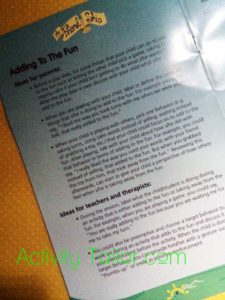 The workbook ideas are specific with concrete suggestions and appropriate vocabulary and probably best suited for parents and teachers. I would recommend this for kids 3 years to Kindergarten.
Erica is generously giving a CD/workbook ($14.95 value) to a lucky reader! To enter, simply leave a comment below answering:
Enter by midnight, EST on Tuesday, September 9, 2014. You must have a US address to participate. Good luck!
Entries are answering the following question: "Do you typically work on social communication in a small therapy group setting or within the classroom? What activities do you find work best?"