Need an excuse to bring candy into the classroom? Need a way to get through a bag of Halloween candy–even the icky stuff? Why not become a candy critic?!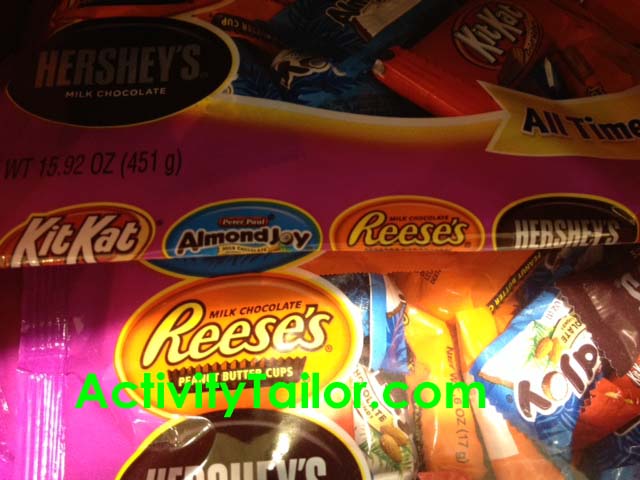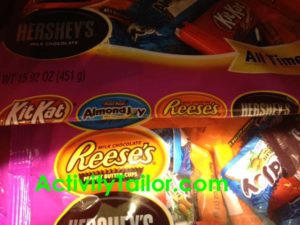 For our students, examining a piece of candy is a fun way to work on attributes. For a therapist, it's a way to practice mindfulness! Simply bring in a bag of fun sized treats and get to work. Students will unwrap the candy and make notes on color, shape, smell and feel (ie. smooth, soft, hard, sticky) before they even put it in their mouth, so you may want to have napkins or plates on the table. Once they've had a sample, they can record the taste and top it all off with a mini-review.
The mini-review might be a sentence or two critique, a sentence that "sells" the candy or simply a 1-5 star rating depending on the child's level. Expand your therapy by having students give each other "clues" from their notes and seeing if the partner can guess what candy is being described. Or make a graph of favorite candies to address quantity concepts. For example, most of the class likes Hershey's, but only a few like 3 Musketeers.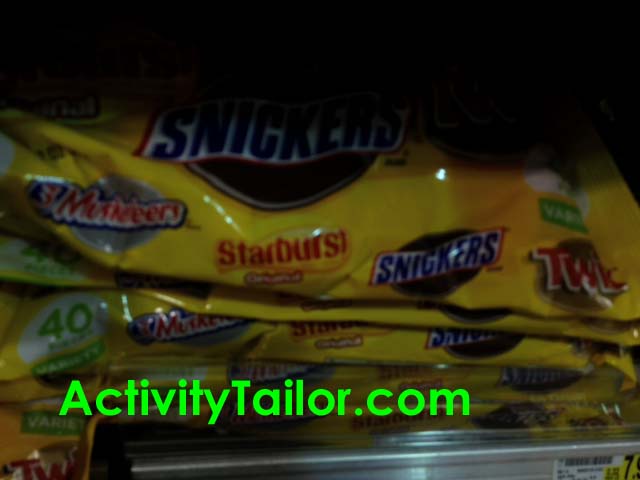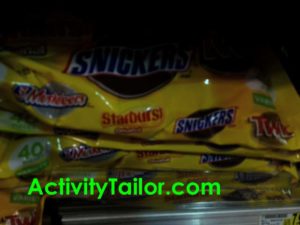 At my local grocery, there are variety packs of fun size candies for the big night. I based my first two grids on one variety pack plus an additional single candy bag. The third grid is blank so you can either choose your own variety or have children bring in an assortment from their treat bag after Halloween. I would recommend shooting for a wide variety–something sour, a plain chocolate, a varietyof chocolate with fillings. Be aware of allergies! Lots of these candies contain nuts, coconut or have been made in a factory that houses them!
For your free treat, click here!