Congratulations to Renee! She won a free copy of her own!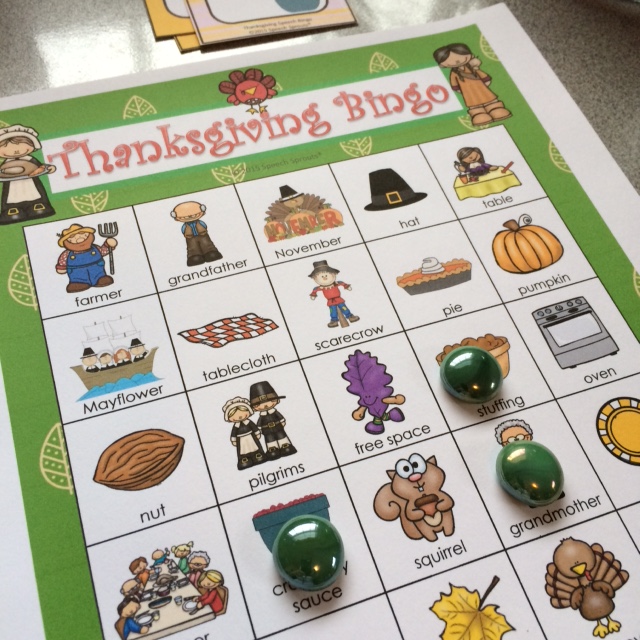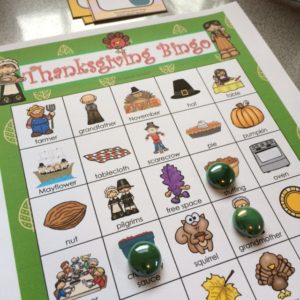 "I love this game!"
You would have heard that coming out of my room on Tuesday when we played "Thanksgiving Bingo Riddles" by Speech Sprouts. I have to say, I agree!
Like her other holiday riddle bingo games, there are an overwhelming number of boards, each with a unique assortment of answers and the option to print full-color or in color saving mode. You could easily use this with an entire classroom and have no duplicates!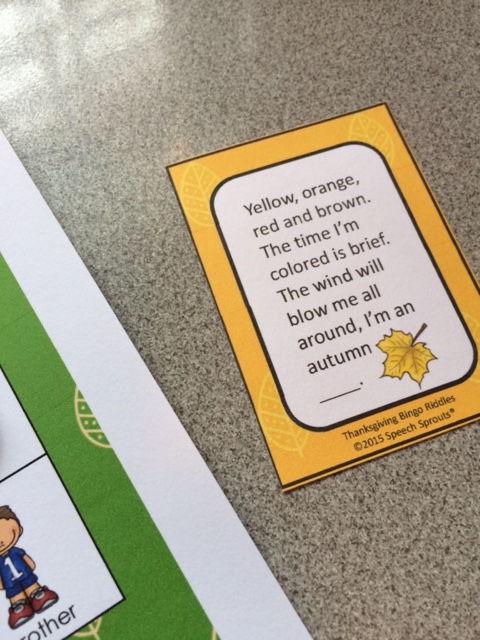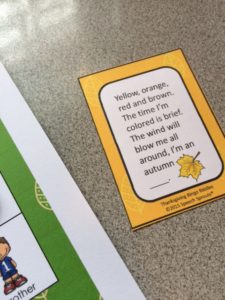 The riddle cards have rhymes, which I love as an bonus skill to address, and include a little picture of the graphic (in the event you're feeling under the weather and need a little support). I had my older artic students (2nd grade) read the cards to work on carry-over—the reading level isn't too difficult.
It plays like classic bingo, so you won't need to do much in the way of explanation and it covers a huge amount of Thanksgiving vocabulary including traditional foods, relatives, activities and history items. There's even an extension activity that has students make their own riddles about their favorite Thanksgiving food; again, perfect for a classroom or in language therapy.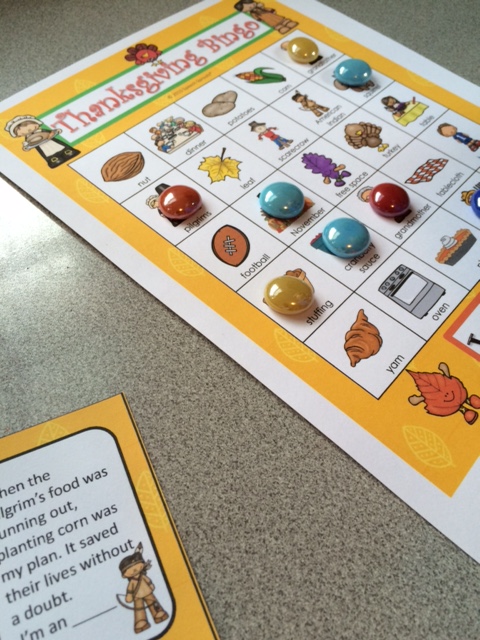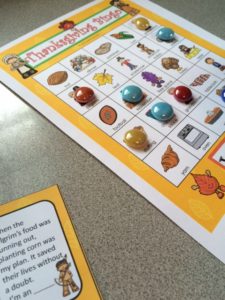 I used my flat marbles (which kids love) as bingo markers, but there are cute turkey markers included or you could use harvest corns (I'm not a fan, so it's safe in my room) or M&Ms (much harder to make sure there are enough by afternoon).
Click here for all of the details!
Or… take a chance on winning one! I have a free copy to giveaway, but we'll do this with a quick turnaround, since I head to ASHA next week. To enter, leave a comment letting us know what you are thankful for this year and I'll pick a lucky winner at random. You have until Sunday, November 8, 2015 to enter (midnight EST). Good luck!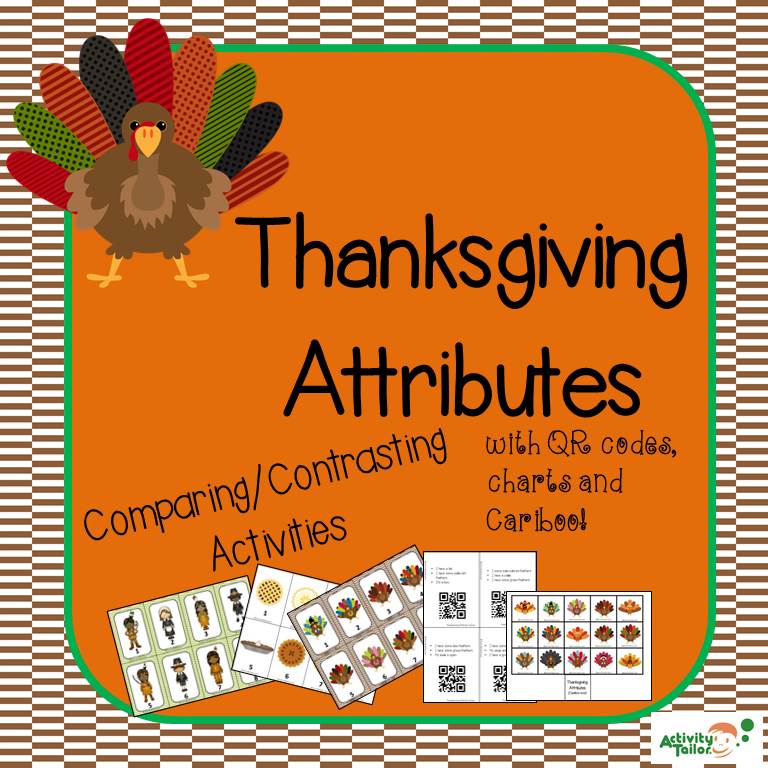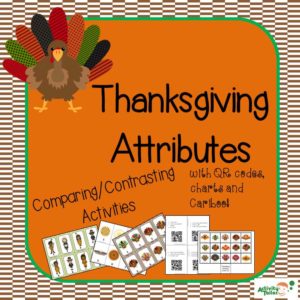 If you are looking for more Thanksgiving speech therapy activities, be sure to check out my Thanksgiving Attributes. Other SLPs have said, "Great activity! I appreciate the versatility of using QR codes and Cariboo in a "guess who" format! It's a great activity for attention to details and exclusion, both challenging concepts, in a fun venue!