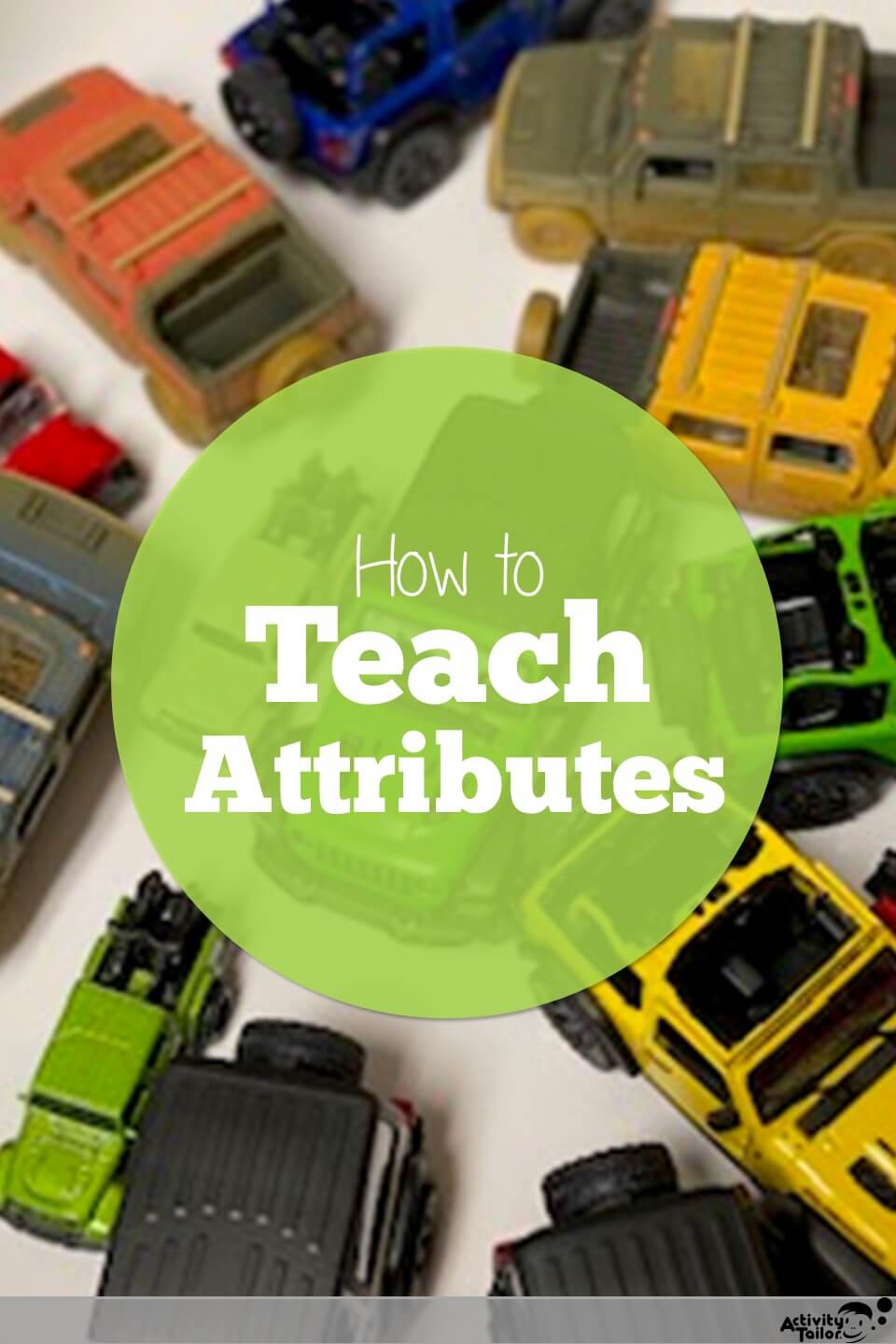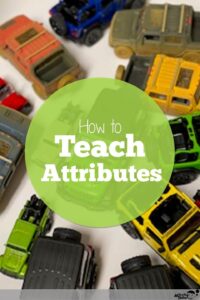 Consider all the language goals targeted in speech therapy sessions. A huge number fall into the category of teaching categories.
Whether it's increasing vocabulary, categorization skills, teaching descriptive words, or labeling functions, it all falls under the larger umbrella of attributes.
What are attributes?
Working on attributes in speech refers to improving a student's understanding of the characteristics of an object. Even the best SLPs cannot teach every single word on a comprehensive vocabulary list. What one CAN do is give a student the ability to recognize salient features.
Focus on underlying skills to teach skills to organize one's thoughts. A child can use this process long after you stop working with them.
This is the difference between learning a class's material by doing all the homework instead of cramming in the answers the night before a test. Which information are you likely to recall in another 6 months or a year?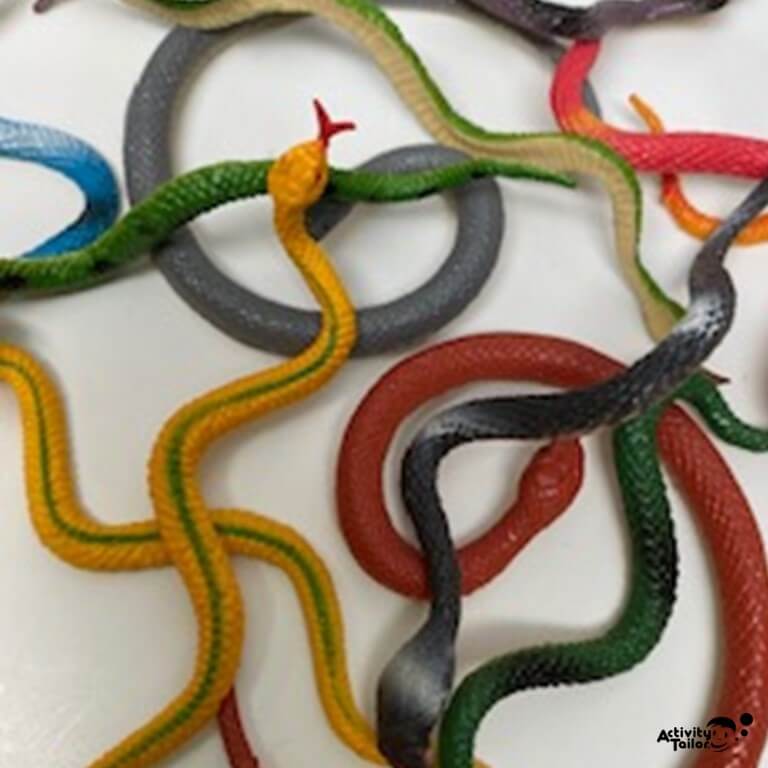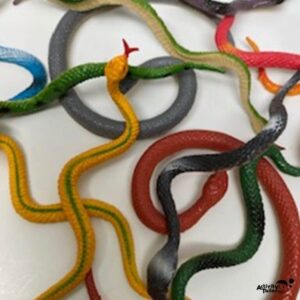 Teaching framework
As an Amazon affiliate, I may receive a small commission when you use the links in my post. There is no increase in the price you pay!
The Expanding Expression Tool, or EET, has become a dependable framework in many speech rooms. EET focuses on categorization, object function, visual characteristics (color, size), components or parts, and where the object is found. The tool kit has color-coded prompts to help students remember each aspect used to describe an object. Research backs up this approach!
It's easy to get excited about a new tool and then struggle to integrate it into your therapy room. What kind of activities do you actually use within this framework?
Sign up for the 2 hr Putting Play to Work webinar to learn how to incorporate common goals into play-based therapy!
Putting Collections to Work
One of the best ways to teach is by leaning into the way kids want to learn. Rather than having a pile of disparate or even seasonal objects that you methodically take through the EET describing procedure, try using a collection.
Kids love to collect! They naturally gravitate towards acquiring lots of treasures. They frequently will have preferred items too. You know, like rocks, trading cards, little cars, or stuffies.
View the collection, and start by identifying the location or function of the whole set. Then, get more specific by arranging and sorting the objects.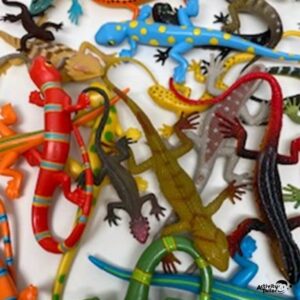 Arranging and sorting collections is a typical childhood activity!
Sorting by visual characteristics
One of children's earliest skills is color matching so this is a natural starting place. From there, sort based on size or, more advanced, patterns and designs.
Sorting by group
Start by sorting objects that are starkly different. This is a great starting place for younger students or ones working at a lower level.
E.g. animals/foods, vehicles/clothing
For most students, the struggle to sort is more apparent when things are similar.
E.g. dividing animals into subsets like ocean, zoo, pets, farm
Sorting by parts
The components of each item in some collections will vary enough to allow sorting.
E.g. vehicles with or without sirens
Giving meaning to your activities
It's easier to get anyone to buy in when they see and understand what the purpose is. Unfortunately, this is the part easiest to overlook when working with students.
Students might not appreciate the need for advanced vocabulary skills now. They can certainly understand organizing and sorting through play though.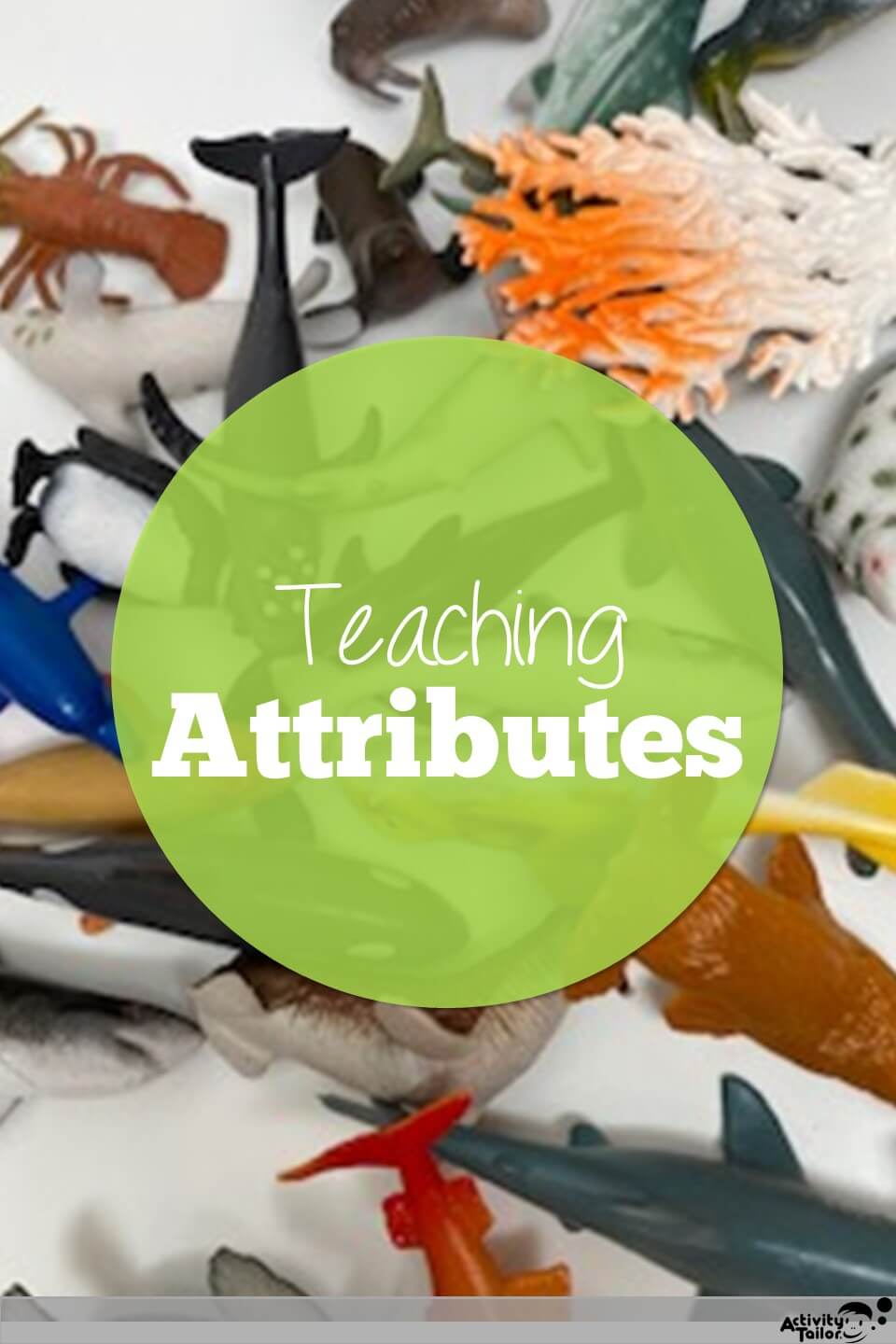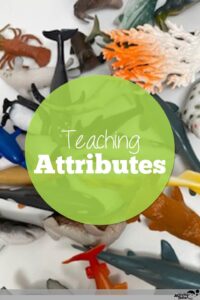 For instance, you might have a large assortment of sea creatures. In a few weeks, you can:
work on sorting them into general groups like turtles, fish, sharks, whales, dolphins

divide each group into smaller groups based on other characteristics

create "signs" that display the name and features of the group
As a final activity, create an aquarium for visitors! Like a real aquarium, you'll have several tanks of turtles, sharks, fish, etc.
Students love these kinds of activities because it makes sense to them. Parents are always impressed because it's discussed at home!
Are you looking for more play-based activities? Join me for a two-hour webinar this fall on Putting Play to Work. Previous attendees have given it a five-star rating and said "Seeing the different ways toys can be incorporated to keep kids engaged while still working on their goals inspired me to add more play to my sessions!"