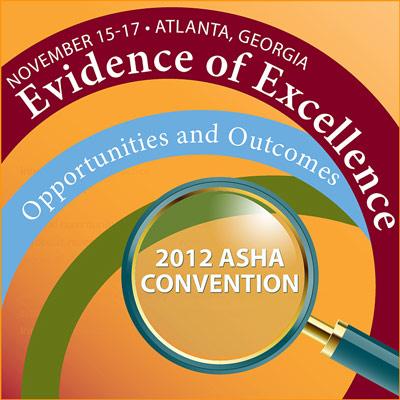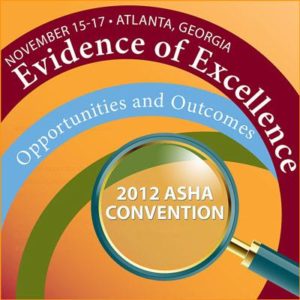 One of my greatest blogging thrills was being selected to attend ASHA 2011 in San Diego as an official blogger. I had a ball attending a whole host of sessions, not to mention indulging in the exhibit hall, but it was exciting to look at it all through my "writer's eyes" and share with readers my perspective.
Have you been inspired to start your own blog yet? Then take a chance and see if you can blog for ASHA this year in Atlanta! You receive complimentary registration (other travel expenses are yours though) and your posts will appear on ASHASphere. For complete info check out the Call for 2012 ASHA Convention Bloggers!
Good luck!
You can view my convention posts at: I'm Packing My Bags, If I Could Talk to the Animals, The Energy of ASHA, I was an Exhibitionist, and Quotable ASHA.