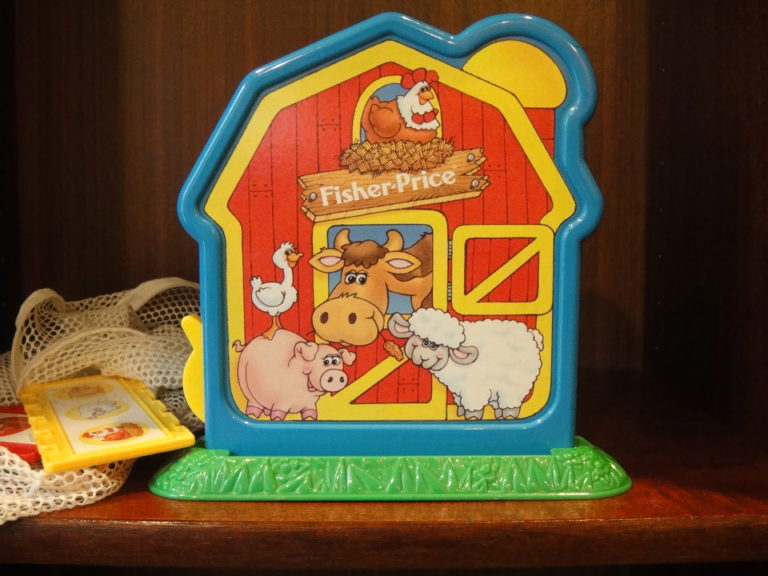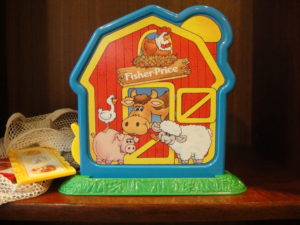 I'm revisiting an oldie but goodie, Barnyard Bingo. I've had mine for many, many years and a quick online searched showed that, gasp, it's no longer manufactured! It's a shame, but since it is still readily available (prices on eBay look better than Amazon currently), I'm summarizing how I use it in therapy myself. Keep your eyes peeled at yard sales this summer!
Barnyard Bingo is a simple matching game. The barn has a slot for the twelve (12) tokens, three for each color with each token having one of the following animals: sheep, chicken, pig or cow. Each player has a board (strip) with three animals. On your turn, you open the door (satisfying "boing" sound accompanies this) and a token will slide out. If it matches the color of your board, place it on top on the correct animal. If it doesn't, simply put in back in the top of the barn. Now, it's the next player's turn.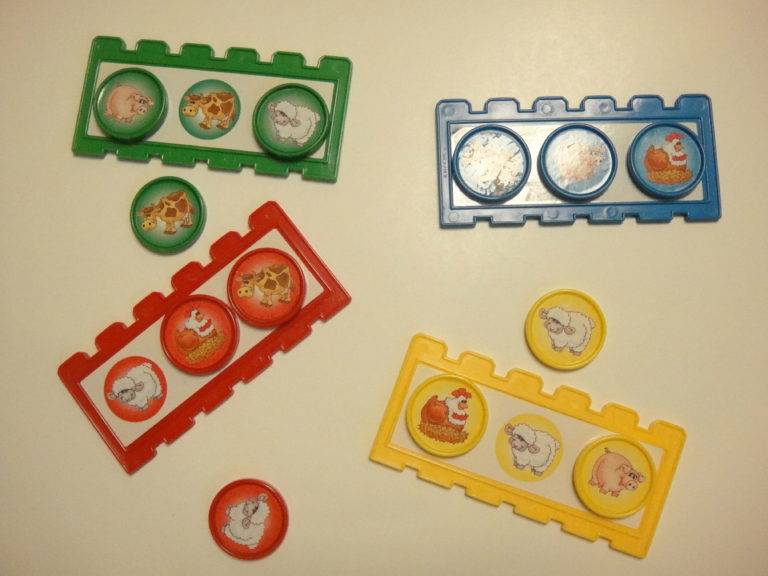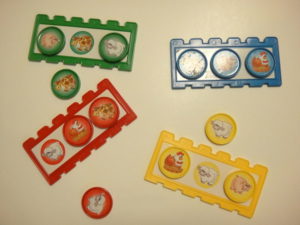 The game targets matching of both colors and animals on each turn. It covers early vocabulary (in addition to the animal names, you can easily elicit "in the barn", "open", "same", appropriate animal sounds, basic yes/no questions ("Is it blue?" or "Same?"), "my/your turn." And, of course, it addresses turn taking skills.
If you want more of a matching challenge or a non-competitive approach, you can have one child play all four boards. In this case, I would have the child identify or match the color needed when the token came out, and then pull over only that color board for animal matching. When they place the token on the animal, we make the animal noise and then I ask, "Who's turn?"
I had high hopes for reorganizing my speech closet this summer, but it hasn't happened…..yet. But when it does, I'm looking to add a couple other farm themed, preschool games: Old MacDonald Had a Farm (Hasbro) and Uno Moo Preschool Game (Mattel). If you have any input on either of these, I'm all ears!