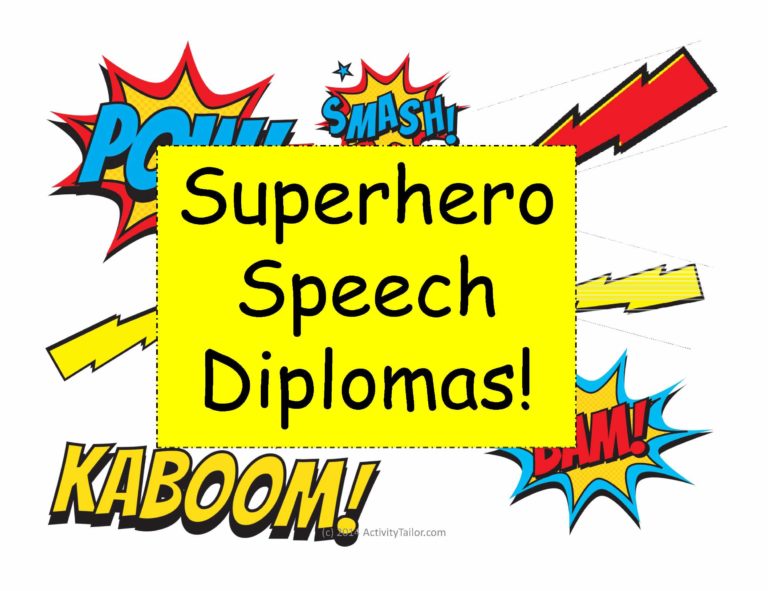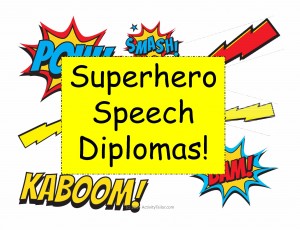 In an ideal world, the school year would come to an end and we'd write a discharge summary for every student, secure in the knowledge that they were ready to be sent out into the world as competent little communicators. The reality is some will be, but another, rather sizable group, can expect to receive our support throughout their entire school career. "Speech graduation" and a diploma just aren't going to happen.
But these students work just as hard, sometimes even harder than the graduates and deserve recognition for what they've accomplished too.
A few years ago, I put together a speech diploma which has worked well for me when students are discharged, but since then I've had a number of students (and parents) that need big feedback more often than that. For them, I recently created a number of goal specific diplomas.
And then after more thought, I decided to add some "hard work diplomas" for reinforcement, too.
Congratulations to your speech superheroes!
You can pick up the FREE pack of diplomas here. Please leave feedback! I'd love to hear which ones you're planning to use! Plus, the TPT Loves Teachers sale has been EXTENDED another day! Use code: TPTXO to receive 28% off my store today!