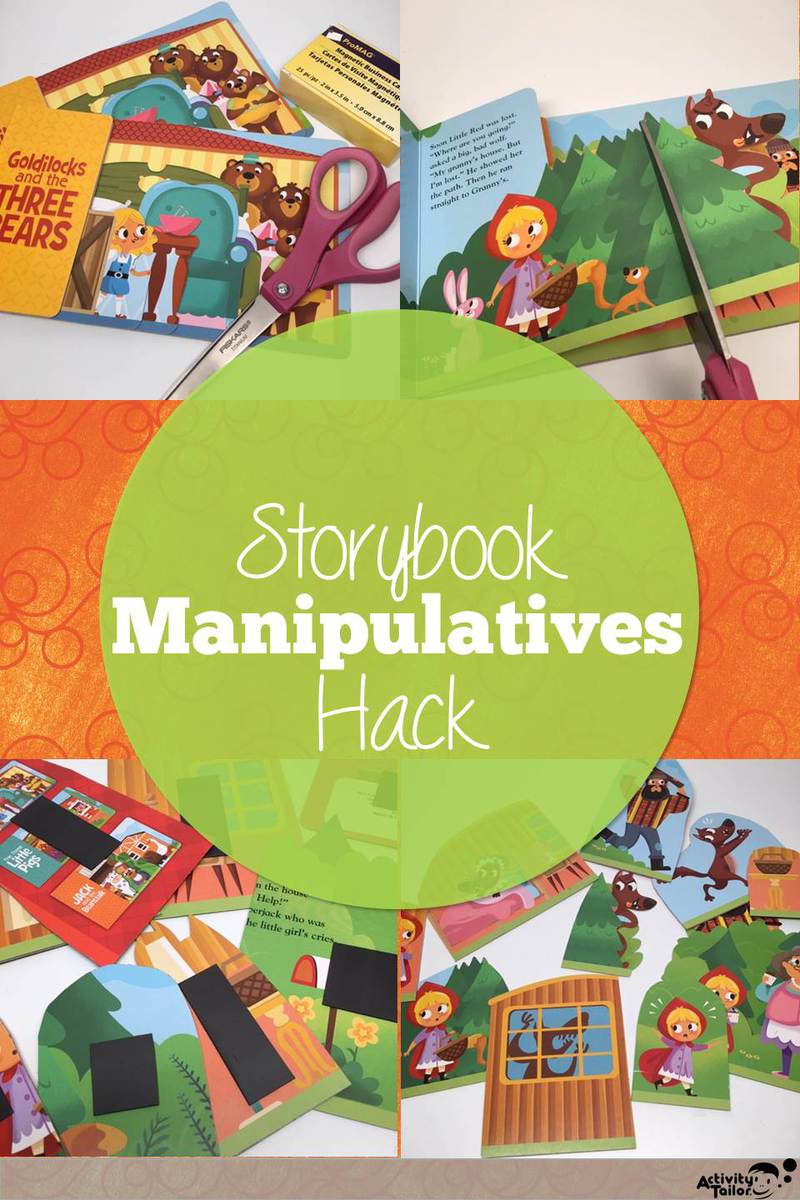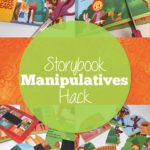 I love using storybook manipulatives to help bring a story to life, but buying them already made can be really pricey and creating your own can take for.ev.er. Here's a quick and easy hack that solves the problem.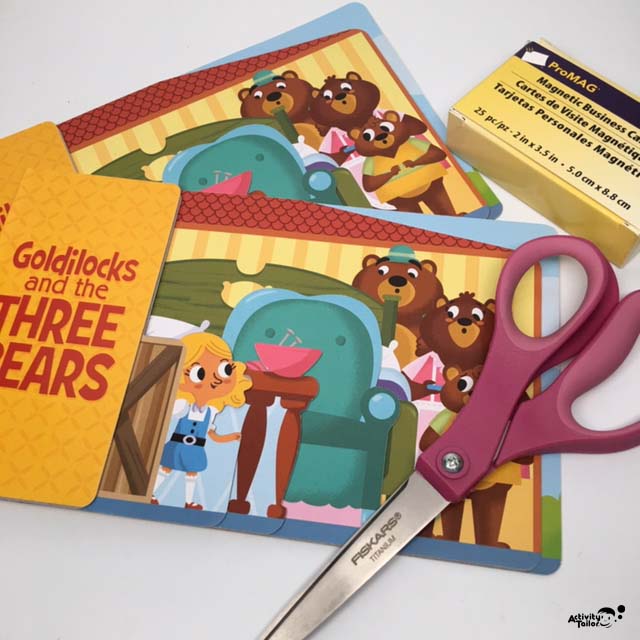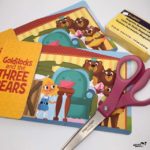 I bought doubles of classic fairytale board books at my local Dollar Store (yes, you need doubles, but they're a DOLLAR). Next, take a deep breath because we are going to deface books. Using regular scissors, cut out the primary picture on each page (you need double copies of the book so you can get both the image on the front and back).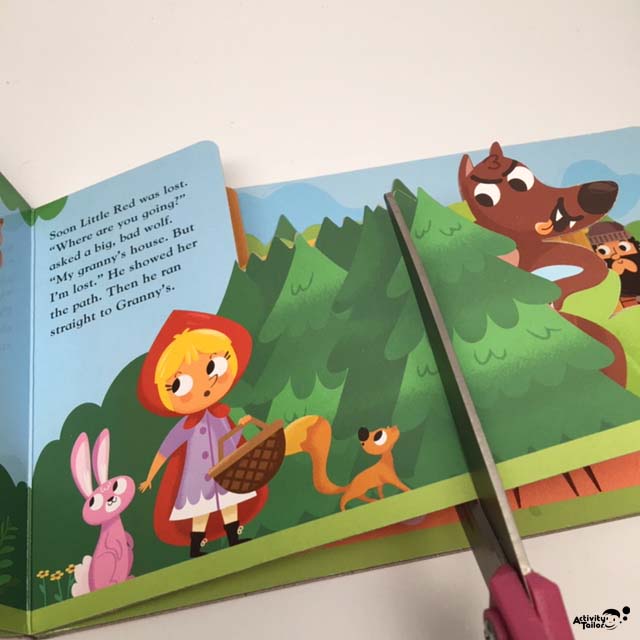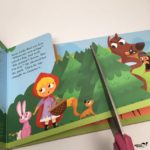 Add a magnet to the back of each and—voila! You have sturdy, storybook manipulatives in a jiffy! I use business card magnets because they are super flat and stick well. You can easily cut them to a smaller size. I use these manipulatives to work on story sequencing and retelling and stick them on cookie sheets or the metal cabinet in my room.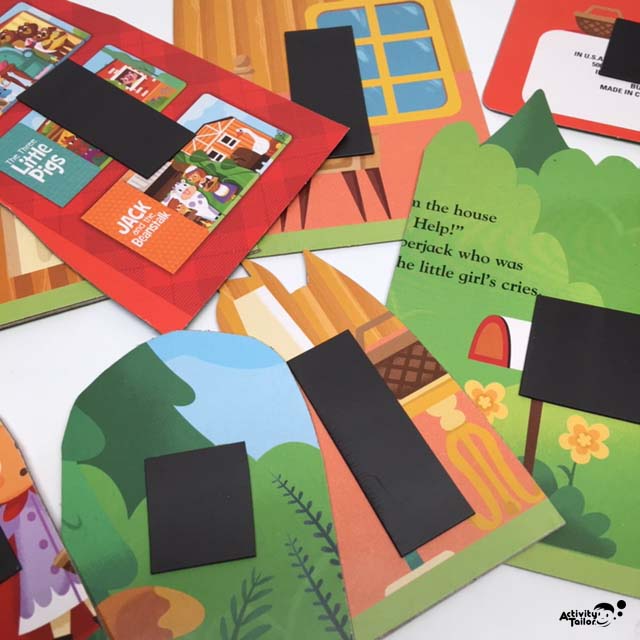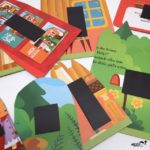 You could haunt Goodwill for relatively intact copies of other board books like "Dear Zoo" or "Where's Spot" or try a cheap resource online. The nice thing about some of those classics is that the image you "need" is always on the right-hand page which means you only need one copy. Beware of books like the lovely ones from Eric Carle. As fabulous as they are, the elaborate collages that cover the entire two pages means you can't really get a good image (the middle seam is in the way).
Is this a tip you might try? Let me know below!