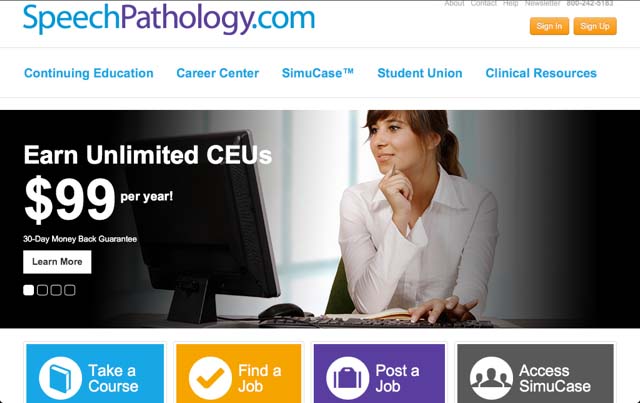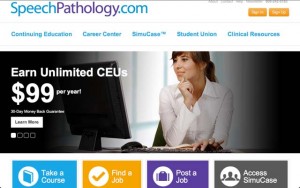 Whether or not you were inspired by my ACE award story, you need to comply with certification maintenance requirements. These days, I have the luxury of being able to travel for CEUs if I choose, but I've had many years in which that wasn't the case and, even today, there are times when it's great to get the information I'm looking for on my own terms.
SpeechPathology.com is an unbelievable resource in that a $99/year subscription allows you unlimited access to over 600 online, ASHA approved courses in a variety of formats—audio, text, video and live webinars—and most are mobile compatible. It's doesn't get any easier, or more economical, than this!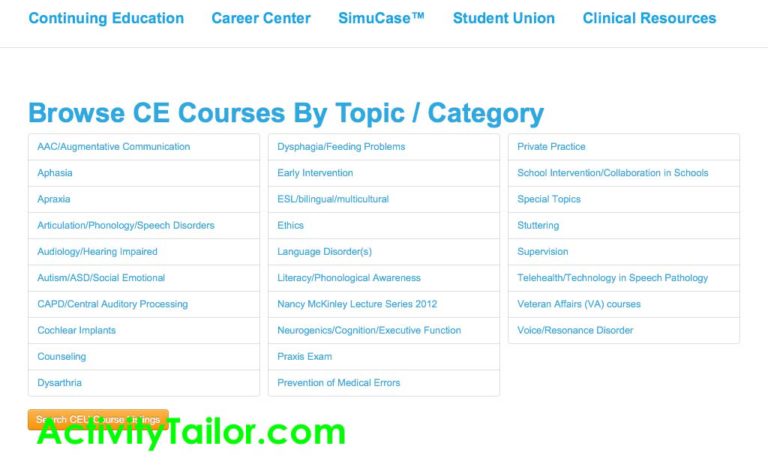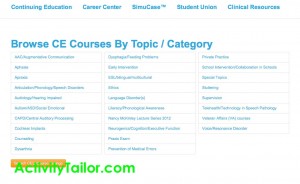 To see what's available, search by topic (you can also specify format, author and course length). When you find something intriguing, click on course details for an overview including: abstract, course learning outcomes, time ordered agenda, handouts, ratings, presenter bio and disclosures.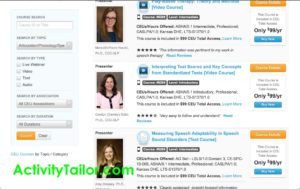 Each class has a short test at the conclusion and CEUs can be directly reported to ASHA's registry. Once you've registered for a course you usually have 30 days to complete it, including the assessment. (Live webinars need to be completed within seven days.)
You'd be amazed at the quality of info you can get from an online course. The fact that you can get the info you need at a convenient moment (or to satisfy and immediate need) is awesome. The major drawback I find with attending seminars is waiting for pertinent ones to be scheduled near me at a time I can attend. Live webinars even offer a Q & A section.
SpeechPathology.com generously gifted me with a year's subscription to take a look at some of their newest offerings (I am particularly excited about SimuCase) plus an additional subscription for a lucky reader! (You must enter by midnight on Sunday, March 2, 2014 to qualify. Good luck!)
a Rafflecopter giveaway