Congratulations to Mary and Debra who each won a copy of this app!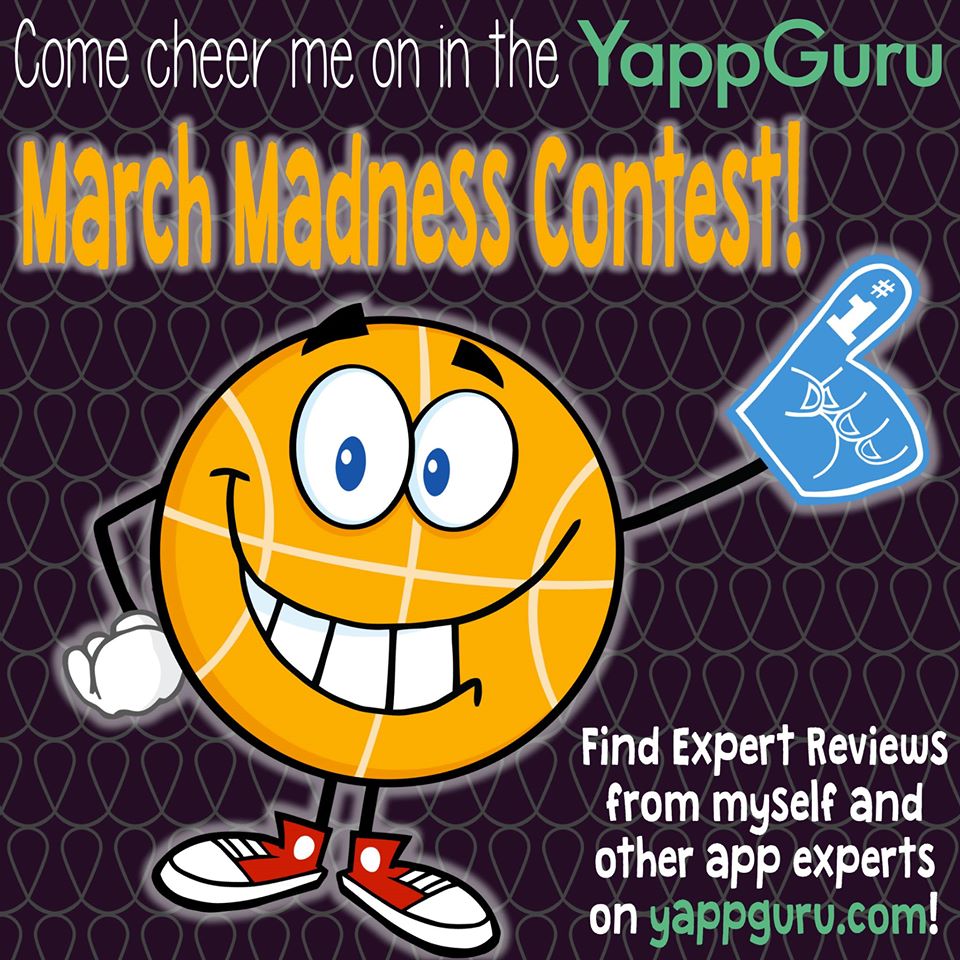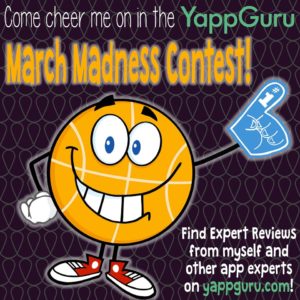 Basketball is a HUGE deal in North Carolina so I was excited when Yapp Guru decided to host a March Madness themed contest. Be prepared for a lot of fun! I'm taking this seriously, so be sure to check out my profile on YappGuru because I'll be posting a new app review each day in March. Here on the blog, you can get in on the action too!
March will be full of app reviews with lots of giveaways planned! And don't worry if you aren't into the whole app thing. There will be plenty of low tech options to go along with them!
A few weeks ago, I posted "Sequencing Journal" which is a way I work on sequencing with my little ones. It's simply a written record of what we do during each session. You can read more about it here.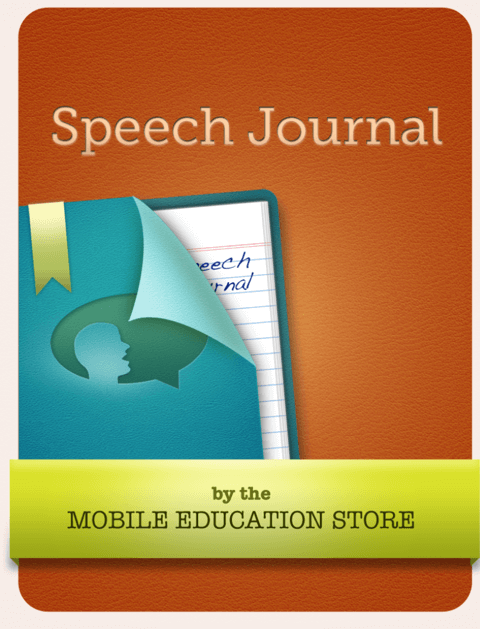 Mobile Education Store has an app, "Speech Journals," which can be used as a high tech version or to create personal narratives easily in the therapy room. I'll be taking photos of each therapy activity we do and having us create a quick sumamry at the end of the session. I'm also planning to use this to sequence activities. For instance, I might have a student demonstrate washing their hands at the sink and take 3-4 pictures of them completeing the tasks. Then, we can create a "washing hands" journal entry in which I have them verbalize each step.
I've been using version 1.7 which is $3.99 in the iTunes app store. (It's also part of the MES Speech Therapy App Bundle). Here's how it works.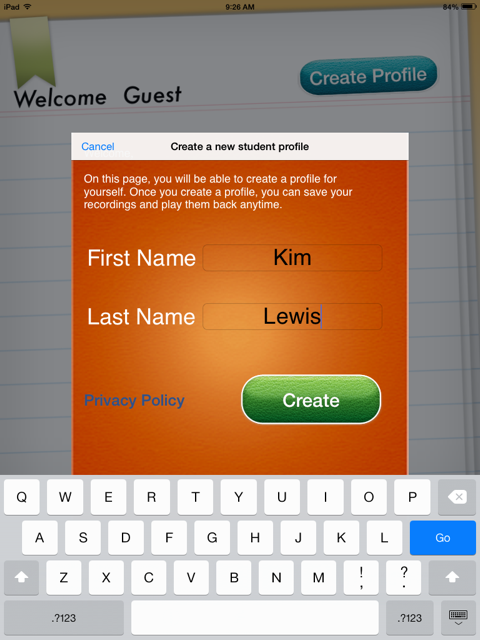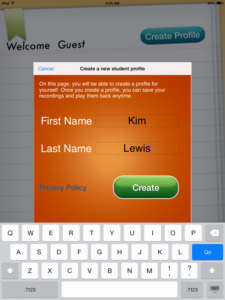 To start, open the app and add a user. Now, click on "Add image." You will have access to the photos on your iPad or you can take one with the camera.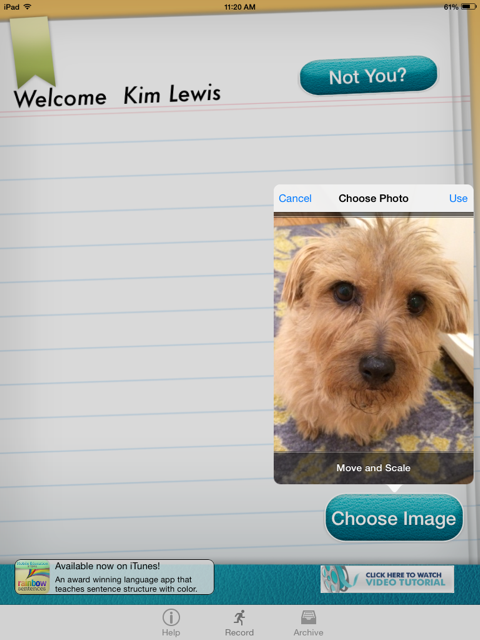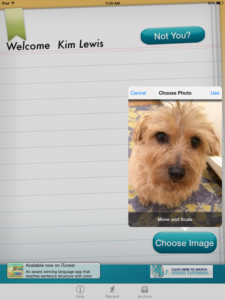 Once you have the photo you want selected you can focus on a specific section of the photo easily with the move/scale options. Hit "use."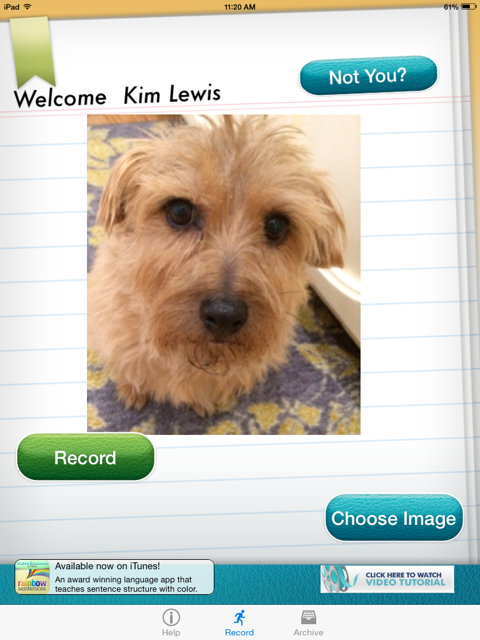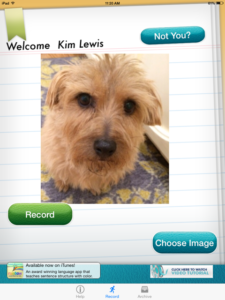 Now it's time to add a recording. Simply hit "record" and say what you want.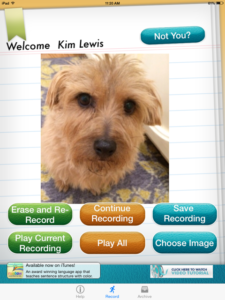 Didn't like it? Just erase and re-record. Oops. You wanted to add more? Hit "Continue Recording."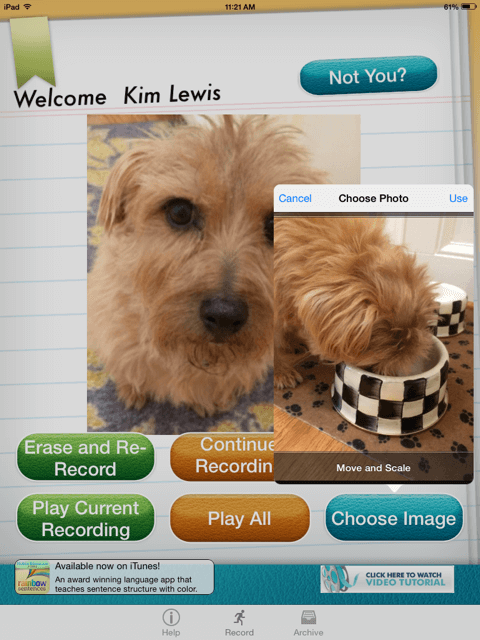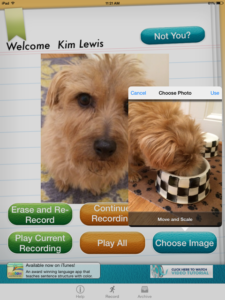 Once you have the recording for a specific photo you can hit "choose image" again and add another pic. "Continue Recording" will now allow you to add the narrative to the new pic. It's very easy to use.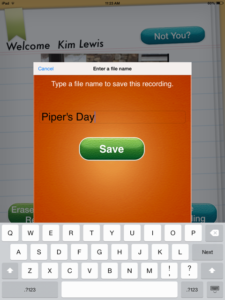 Once your story is complete, hit "Save recording" and you'll be prompted to give the file a name.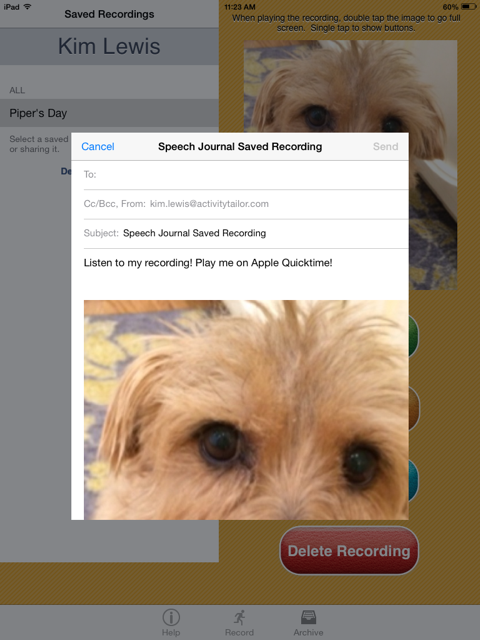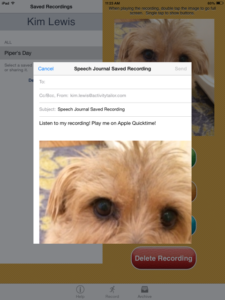 Recordings are saved under the user and can be emailed as well.
I love the ease with which you can put together a short scene and watch the story. The only drawback to the app is that when you email the recording the photos are separate from the audio. You can see/hear both parts, but you don't get the slideshow with audio that you do when you're on the app.
MES gave me a copy of Speech Journals to review but all opinions expressed here are my own. I also have TWO copies to give away! To enter, leave a comment below letting us know whether you have ever kept a journal or diary of your own. If you have a mortifying story of it being found and read, we want to hear that too! You have from now until midnight (EST) March 7, 2015 to enter and the winners will be announced on Sunday March 8, 2015. Good luck!