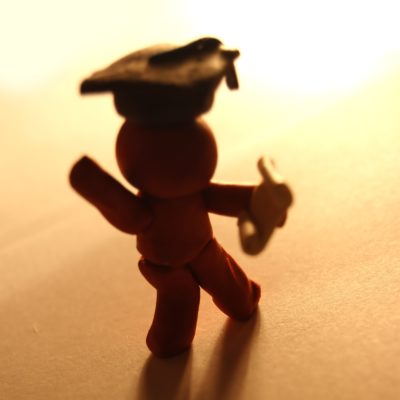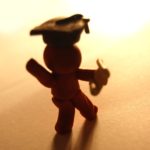 The return to school in January always feels like we've crossed the halfway point–at least to me–even though, technically, we aren't quite there yet. No matter, it's all in the attitude. I like that schedules are already set and we will (hopefully) have several weeks at a time uninterrupted by lengthy breaks. In short, it's time to get some hard work done!
My kiddos have 22 weeks (yes, I counted) before school breaks for summer on June 6.
Twenty-two weeks….hmmmm…who might I discharge in that time span? As much as I enjoy seeing those sweet faces across the table, I much prefer a high 5 from a previous student in the hallway.
A few weeks ago @azspeechguy was on Twitter looking for a speech diploma (and check out his blog–The Speech Guy). I was inspired! I need to have a certificate on hand for all those graduates coming up.
And then I thought about some of my older elementary students. If I had a diploma in their file that they saw. And it was filled in with their name (leaving my signature and date blank), might it motivate them more? To actually see the "finish line" and a visual manifestation of my confidence that they'll get there–I want to give this idea a try. I'm thinking it will work best if I'm anticipating discharge with four months.
So, I've created four versions of the same diploma. Each has space for the child's name, your signature and the date. I've also left some blank space in case you want to add some comments.
1. Basic (b&w): Though a bit plain, I thought this was empowering for a new reader or one that required a less cluttered visual field.
2. Basic (color): Same easy text, same amount of white space, but a bit of colorful flair.
3. Fancy (b&w): Still easy on the eyes, but with the addition of clip art.
4. Fancy (color): Same as above, but with the added pizzaz of color.
I'm happy to share all four, but you need to subscribe! (You'll receive an email with the password within a day and I will never share your email address)
Click here for printable speech diplomas.