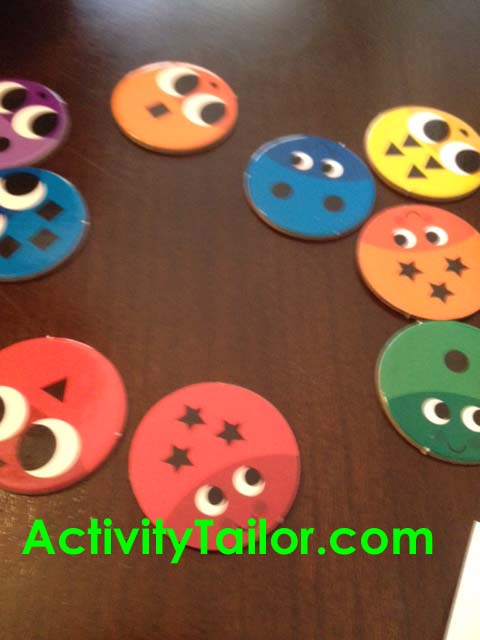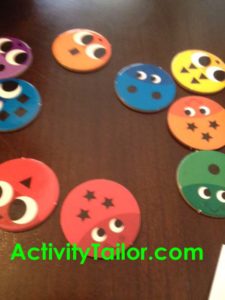 We finally had a real winter storm last week. School was cancelled for two days (plus we had an early dismissal) and there was 7" of good packing snow on the ground. We had a ball sledding and walking in a snow globe, but we also spent time inside—as snug as a bug in a rug.
Have you used this game in therapy yet? I picked it up over the summer and Snug as a Bug in a Rug
has quickly become one of my favorite games for working with preschool and Kindergarten aged students on attributes—color, shape, size (big/little) and quantity (1-4).
It's a Peaceable Kingdom game which means it's a cooperative game and we won't have tears over who won. To set it up, place the "rug" game board out and place all the colorful bugs on top. The three gray stink bugs are placed to the side.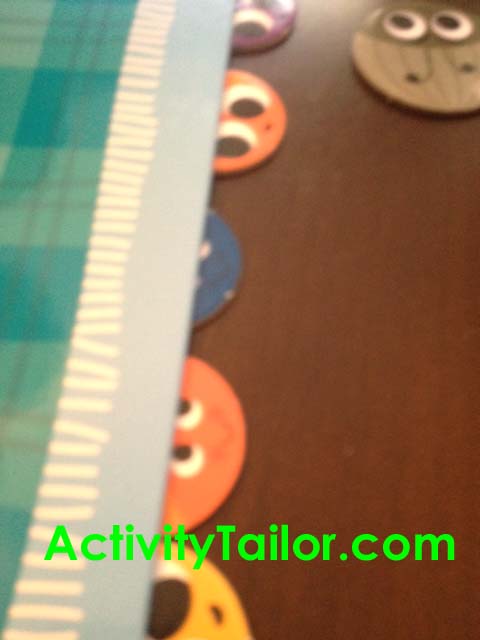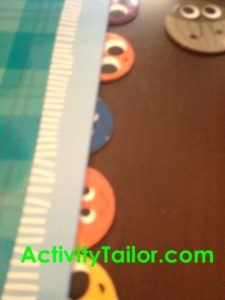 All of my kids can play at the highest level. We spin the spinner which has four co-centric rings—one for color, shape, number and eye size. We need to find a bug that matches 3 of the 4 attributes. (**It's very easy to adapt this for easier play and ideas are included in the directions.)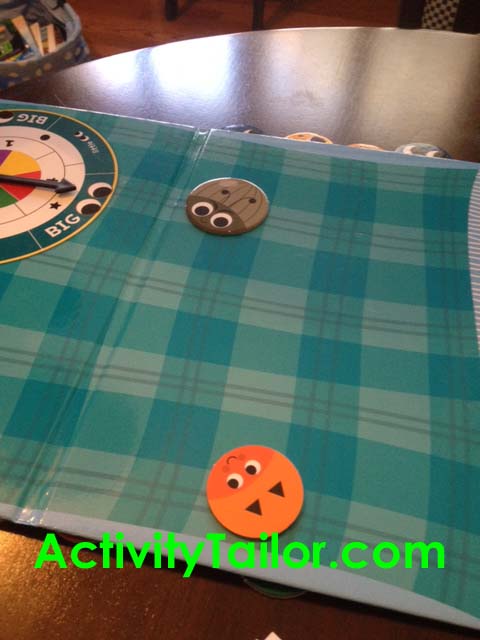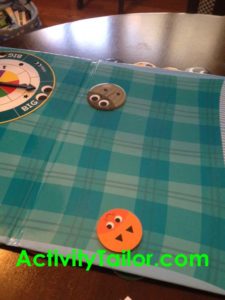 When you find an appropriate bug, you simply slide it under the rug. The "rug" board has small feet, so bugs slide right under. If there isn't a bug that matches, a stink bug is place on the rug. Get all the colorful bugs under the rug, and you all win. Three stink bugs on the rug "stinks" and you start again!
Every child I've played this with loved it (ok, there was one so scared of the stink bugs we had to put it away—he wouldn't even play without stink bugs—but that's atypical). Also, since it's a cooperative game, if a player needs to leave or be added mid-game it's not an issue.
Anyone else getting cozy with this game?