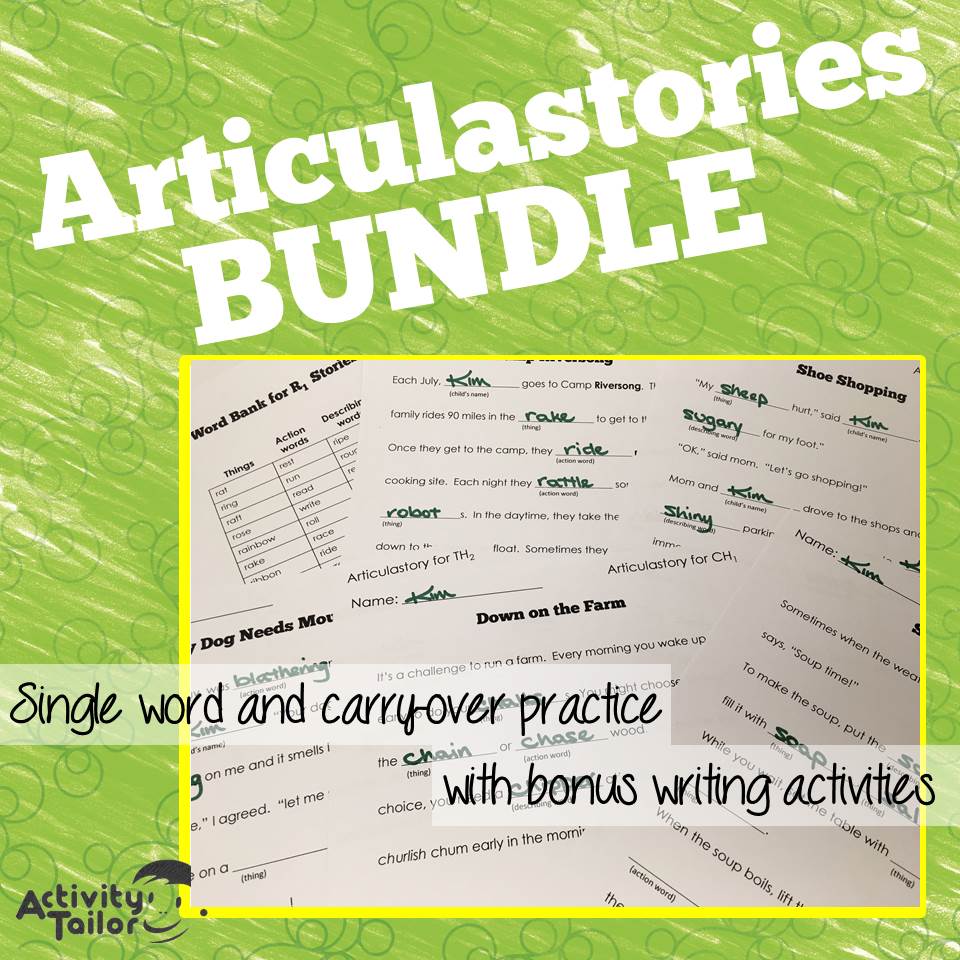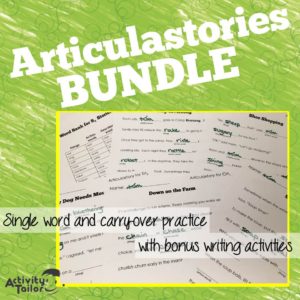 I can't believe how quickly the end of the year is upon us! My children are in their last full (5 day) week of school and can hardly contain themselves. Um, me too!
I've posted about ArticulaStories in the past, fun, fill-in-the-blank stories full of target sounds and which include a target word list for the blanks (if needed). These articulation activites are staples in my room and now I have them for SH too!
Check out my ArticulaStories BUNDLE for a listing of all the titles in the series.