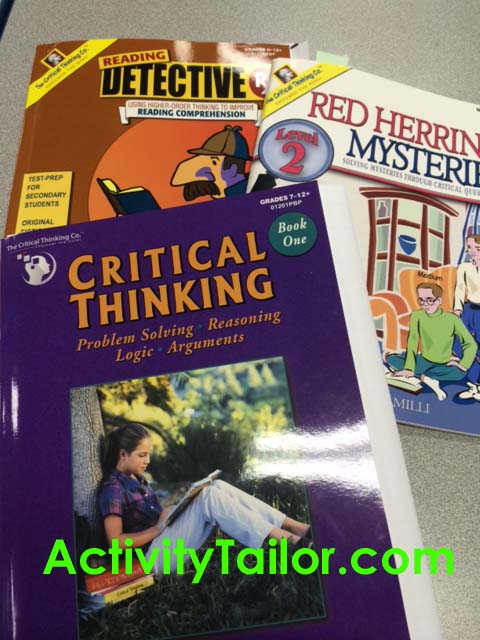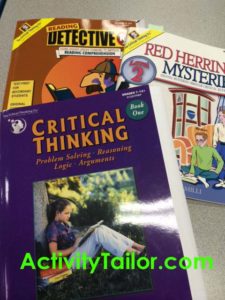 How hard do you push your students? I'll admit I used to want speech to be fun, light, better than the classroom since I was an "extra" service. I'd get our work accomplished and we'd do a lot (high trials) but I didn't necessarily push my students well beyond their comfort zone until the last couple of years. Maybe it's having school-aged children of my own that made me realize most kids are actually looking to be challenged. Sometimes I think my speech students especially want to feel capable and smart.
I had a student recently that was struggling tremendously with reading that I sprung a "chapter" book on (at the correct reading level) even though they weren't making it through the traditional easy readers. While the level was exactly the same (in essence it was a compilation of new readers, bound together), the fact that I believed they could manage a chapter book had them so excited that they did it and then read it to anyone who would listen for the next week!
I've been receiving the Critical Thinking and Mindware catalogs for years and had made a number of purchases for my own kids, but like many of us, I started repurposing those items in therapy even if that means taking a 3 minute reward break at the end of the session (yes, most kids will work for these!). Here are a few of my favorites.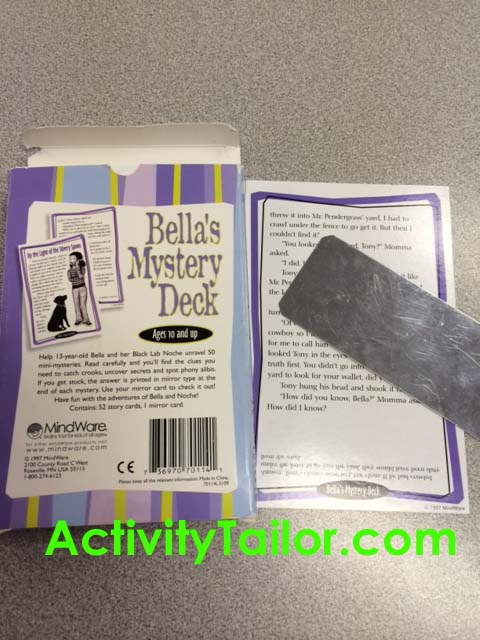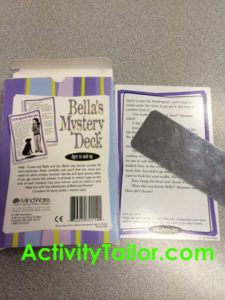 Bella's Mystery Decks: Bella is a bilingual child sleuth—a modern day Encyclopedia Brown—that solves mysteries in her hometown. Each mystery is on one oversized card and the answer is printed at the bottom in backwards italics. To check whether you've solved the mystery you hold the included "mirror" to read the answer. A couple of the mysteries rely on your knowing obscure information, but the majority can be solved with careful listening. Designed for 8 years and up, I've used these with first grade and up with guidance towards the clues/solution. Older students can read the card themselves for articulation carry-over, fluency or voice goals.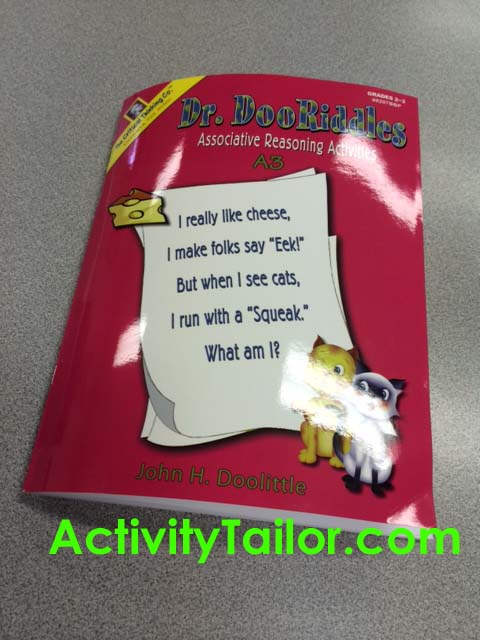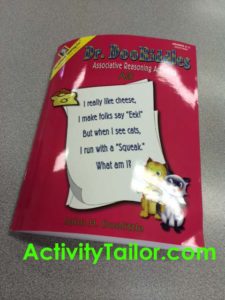 Dr. DooRiddles: Love these! There are a variety of levels from PreK to Grade 7. The answers are all listed in the front so it's easy to pick and choose riddles that target specific artic goals if needed. I've also used these for fluency (the rhyming aspect is nice here), voice and, of course, a variety of language goals. I've also used this with kiddos working on spelling by selecting riddles that have an answer that's either on their spelling list or matches a rule we've been working on.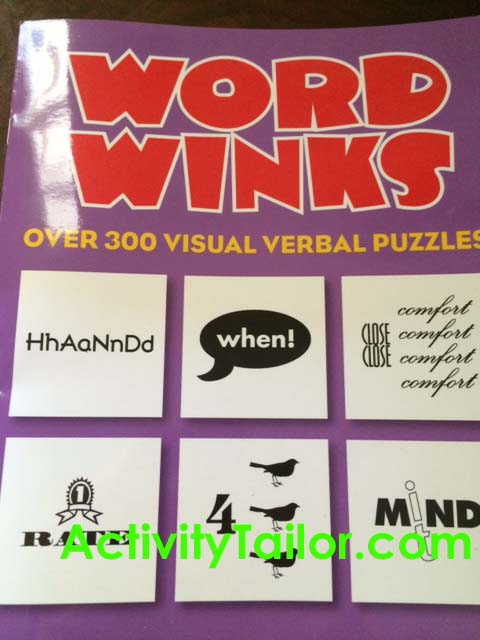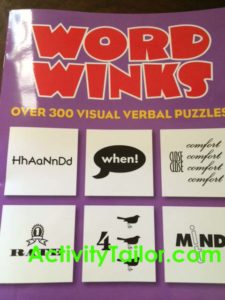 Word Winks: I enjoy working these out! These are those visual puzzles that can put your brain to the test with proverbs and figurative language. Designed for 10 and up but if you've been working on a phrase, you could then show the picture and discuss why it makes sense. Kids love having these sent home to stump older siblings and parents!
Critical Thinking: This is designed for older students (Grades 7-12) and takes you step-by-step the skills needed to become a critical thinker. It would be particularly great for a group/classroom and really gets some discussion going!
Reading Detective: This series is awesome for working on reading comprehension. The text is modern and age appropriate and the questions are multiple choice or open-ended. I particularly like that they frequently ask what led you to choose that answer. For example, it might have you answer an inference question and then follow up with "which two sentences helped you decide on that answer?" Available for grades 3-12.
Red Herring mysteries: I have yet to find a child that doesn't love these! Again, these are for older students. You read the scenario and students may ask yes/no questions until they come up with a solution. A graphic organizer is provided to assist in tracking "clues." Many of the solutions involve reading the problem with careful attention given to words with possible multiple meanings. I've done these on planes, as a camp-out chaperone, and in therapy! Appropriate for grades 4-adult.
Who else like to pose challenge activities even for those students who aren't supposed to be able to perform at that level? What kind of response have you received (from either kids or parents)?