Can you take a few private clients this summer?
If you're interested in seeing students over the summer, now's the time to start making plans! If you're like many speech-language pathologists, you work in the public schools during the school year which gives you the opportunity to either take the summer off or to take on summer speech students.
When I sent my weekly newsletter and asked if anyone was interested in hearing my experience with working over the summer months, I was inundated with requests for more information. Here it is! Please keep in mind, requirements may vary depending on your state or district. The following is not meant to be legal advice, but a place to get started!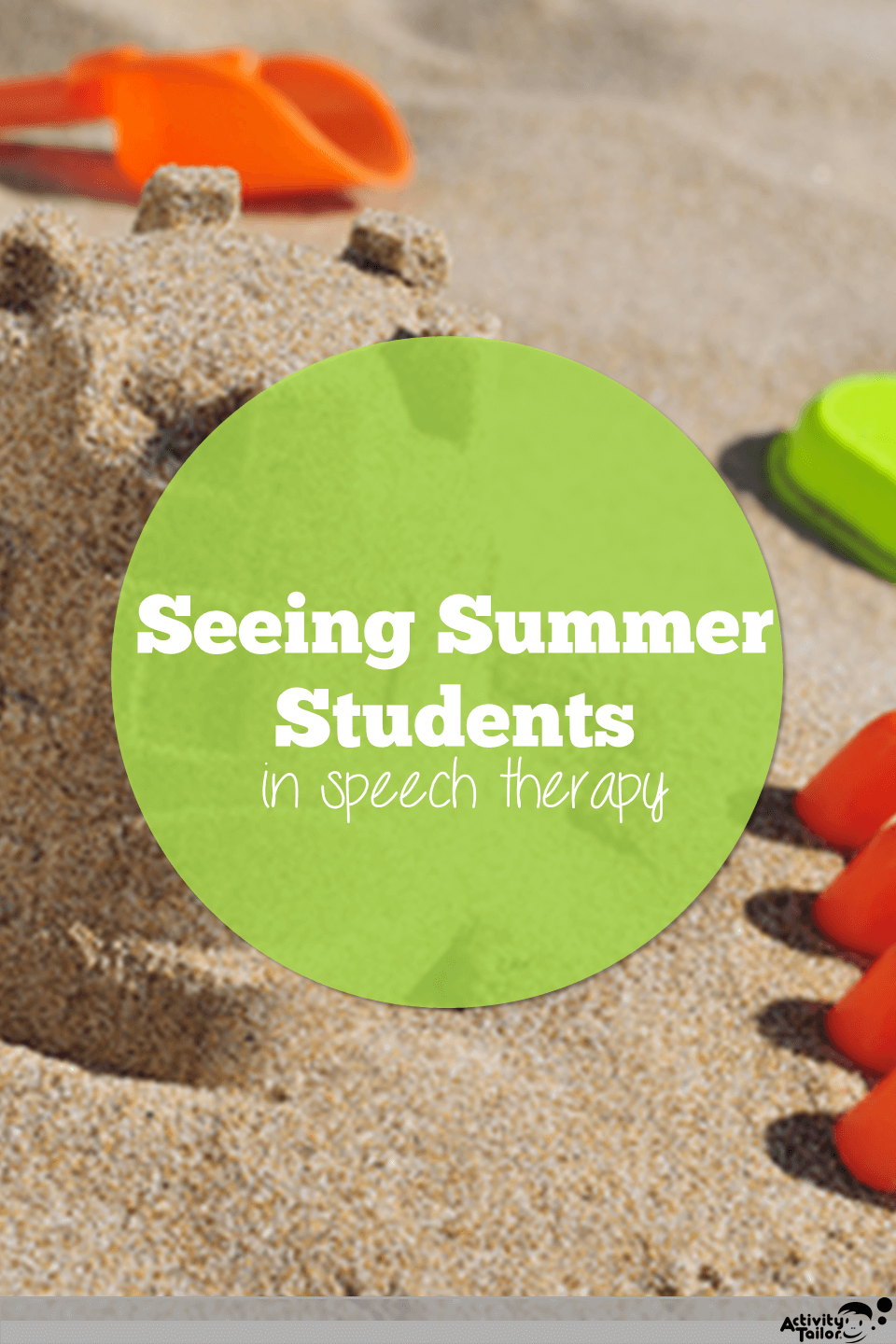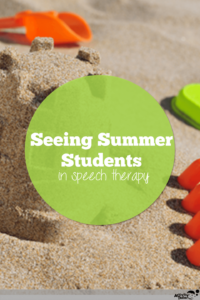 Options for working during the summer
Continue your school contract. Most school districts are looking for therapists to see students over the summer months. If you're looking for an easy way to fill your schedule, looking into options with your current school or county.
Sign up with a short-term placement agency. There are placement companies for SLPs that can help secure a contract for you locally (although this is much easier if you live closer to a city) or in a different area of the country! If you're looking for adventure or to explore a new area as a place to relocate, this might be the fit for you. Julia at The Traveling Traveler is passionate about short term placements and eager to share information with other therapists! You can find more information here. Keep in mind you'll want to start securing your placement a couple months in advance of the summer.
See clients on a private basis. While this might require handling more logistics like payment and scheduling, it gives you a lot of flexibility in terms of how many clients you see and how many hours/weeks you work. It is also most likely to offer the highest hourly rate. See below for more information on this option.
Several subscribers said they were interested in telehealth work over the summer months. Sarah Wu is a telehealth SLP who helps other therapists move online. However, her experience has been that a short term placement for the summer isn't very likely. You can find more information on getting started with telehealth here.

Seeing students on a private basis
I have my own practice and primarily contract with a local private school. Here is how I manage my summer caseload vs. the school year.
Referrals. By spring break map out which weeks and how many days you are willing to see students. Then it's time to start marketing! Check with the rules of your current school contract to see if you are permitted to see students from your home school privately. Let other local therapists – especially those in the schools — know you are available for referrals. If you have children yourself, spread the word among parents. You'll be surprised how quickly your name can get passed around! Keep in mind, depending on how busy you want to be, you might need to take on some clients that aren't your preferred age group or diagnosis.
I see students in a private school which means many of my summer students are simply "carried over." However, I'm often asked by other local therapists to "cover" their private students for the summer months.
Paperwork. Keep track of when and how long you see each client, what goals you're working on and data at each session. You'll want to provide the family and usual therapist with a quick summary at the end of the summer to let them know what progress was made. You don't need fancy or dedicated tracking software for this!
I simply keep written files on each student with our activities/data collection for each session. You can see my attendance sheets and data collection forms here.
Location. Sometimes private schools, libraries or community centers will allow you to use space to see students during the summer months. Your neighborhood may also allow you to see students in your home. Many families will prefer you do home visits. While this is easier from a cancellation standpoint, it does mean taking into account time and distance between clients. Be sure to keep track of gas and mileage expenses for your taxes if you do home visits!
I often see some students at a private school and the rest at their home. I ask families to be flexible about scheduling! I send a google form with the dates I'm working and ask them to select the days and time (morning or afternoon). Once I have everyone's requests and addresses I start mapping out a route that makes the most sense.
Payment. For a short term situation, opting to see clients on a private pay basis is typically the easiest with payment collected at each visit.
I use Quickbooks and bill families at the end of each month. If I have a family I don't have a relationship with or have had issues with payment in the past, I request payment at the end of each session. While I will provide them with documentation needed for insurance if requested, I am not an in-network provider for any insurance company.
Other considerations. Be sure to carry liability insurance. Economical options are available through ASHA.
Seeing summer speech students can be a fun break from typical school year therapy! You have more opportunities for outdoor play and summer themes too!