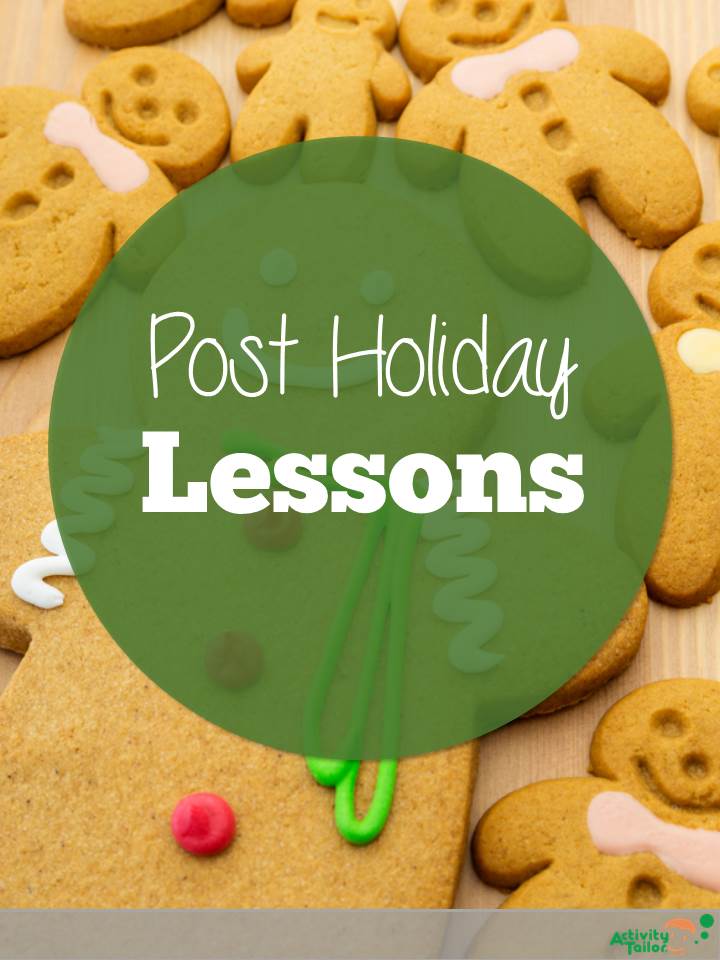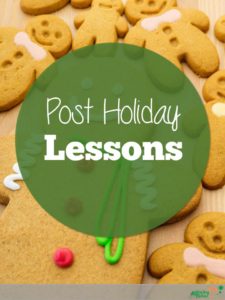 I'm on break! Hoping you are too!
I had a mini mountain of paperwork to finish before I could start to relax…and how long before you head back do you start sweating what new activities you'll be planning for your little ones. May I make a suggestion, and decrease that stress a bit? Don't bring in new activities.
We all know I'm a sucker for Broadway. I loooove the songs, the dance, the glitz and, of course, an over-the top finale. Often the holidays are like this. Lots of prep and mini spectacles, all leading up to the grand, big event. It so easy get caught up in teaching this way too. Think of how much preparation we do in advance of the big field trip or holiday party. And then once it's over, we tend to move on to the next thing. ('cause, let's be honest, by the time the Valentine's day party rolls around. I am sick of hearts and lace and those darn conversation hearts that don't taste as good as I always think they should. I'm more than ready to pack away the pink and haul out the cheery green of St. Patrick's Day.)
But for many of our little guys….well, the big event often sparks curiosity. That glorious over the top finale is what finally gets them excited, or connecting the dots, or provides enough experience that they can begin to absorb the lessons you hoped you were teaching in the weeks leading up to it. Now that you've got their attention, do you really want to shove it all in the closet and start fresh with another topic?
This year, I spent a few more days on "Thanksgiving" during the week after the holiday. Now, I had kiddos who were naming more foods and eager to act out what they'd seen happening. Why not do the same with Christmas? Or if it just seems way to long after the fact, try New Year's.
Years ago, I did a student practicum in a preschool program for language delayed students. I remember my adviser telling me that the optimum way to utilize the experience of a field trip would be to take it with no advance preparation, then come back and fully immerse them in the lessons. Then, once you had all of the "learning" done, head back for the same field trip. A curtain call if you will. Obviously, time and budgets aren't going to allow this in a school setting (although parents may want to consider trying it at home).
But we can provide a few encores in our room. Try trick-or-treating for a few days after Halloween. Stage egg hunts the week after Easter. My kiddos love opening gifts year round, so a couple days once we return is sure to delight them. Plus, they'll have the added benefit of already knowing the routine/activity in my room during that tough re-transitioning time period in the classroom.
I'll be taking next week off to spend it with my family, but I'll look forward to chatting again on January 4th. Wishing all of you a wonderful holiday break and the happiest new year!