I can't remember when my daughter didn't love horses. It seems like since she was old enough to speak she was begging for pony rides, begging for riding lessons, begging for a horse. I distinctly remember her first ride. We were on vacation in the mountains and a nearby stable offered pony rides. She was still so tiny, her legs went out on the saddle, but were hardly long enough to go around. The horse's owner walked with a lead line and a hand on her one side, my husband held her on the other.
Once she got a little older, she started taking weekly lessons. O, the trials of being a mom! I was fine in the beginning, but as her abilities grew and she started doing, what seemed to me on the sidelines, death-defying feats on a regular basis, I found myself hardly able to watch. She took some tumbles. I sweat profusely. But, then, I was able to let go.
Her passion for horses is so consuming and brings her such unequivocal joy. There is no way you would want to interfere. I've learned to stand back and enjoy watching her skills develop and confidence surge. Do I still get tense when they assign her a skittish mount? Of course. But I tell myself to take a deep breath and remind myself that she is exactly where she wants to be and clearly belongs.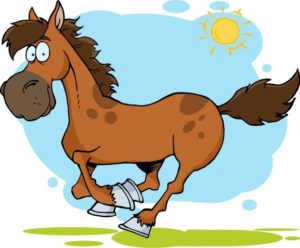 Earlier this November, she was in a very large and competitive show. She worked her butt off all fall in preparation and I spent a shocking number of hours waiting for her in the barn. As a result, I ended up creating, "Flies in the Barn," a fun game to target /r/ in all positions of phrases/short sentences. (In case you were wondering, she placed first in her age group in both equestrian and pleasure!)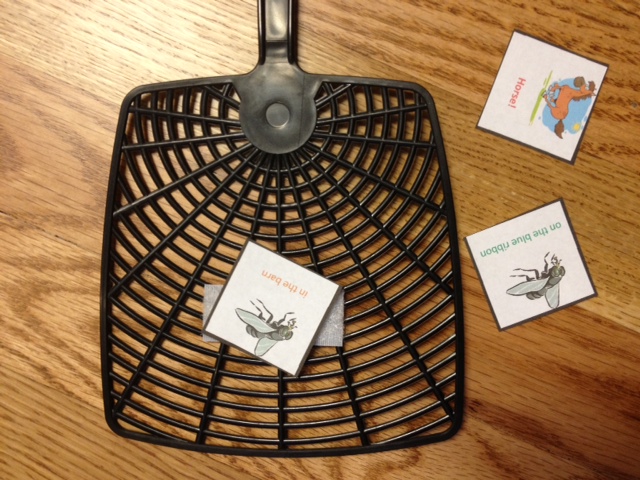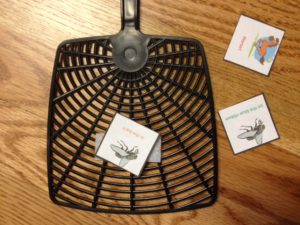 To play, fly pieces are set between the players who take turns "swatting." Did you get a fly? Let us know where it was, ex. "Fly on the manure pile." Uh-oh. Did you swat a horse? "Don't swat the horse!" The player with the most "flies" at the end of the game is the winner. I've put together over 45 different /r/ targets on the fly pieces and color coded them by position (green=initial, orange=medial, purple=final, blue=blends). Use all the targets or pull out only those that are appropriate for your student.
You can purchase this download in my Teachers Pay Teachers store. Be sure to follow me! If you would care to purchase an actual horse for my daughter, please contact me directly.