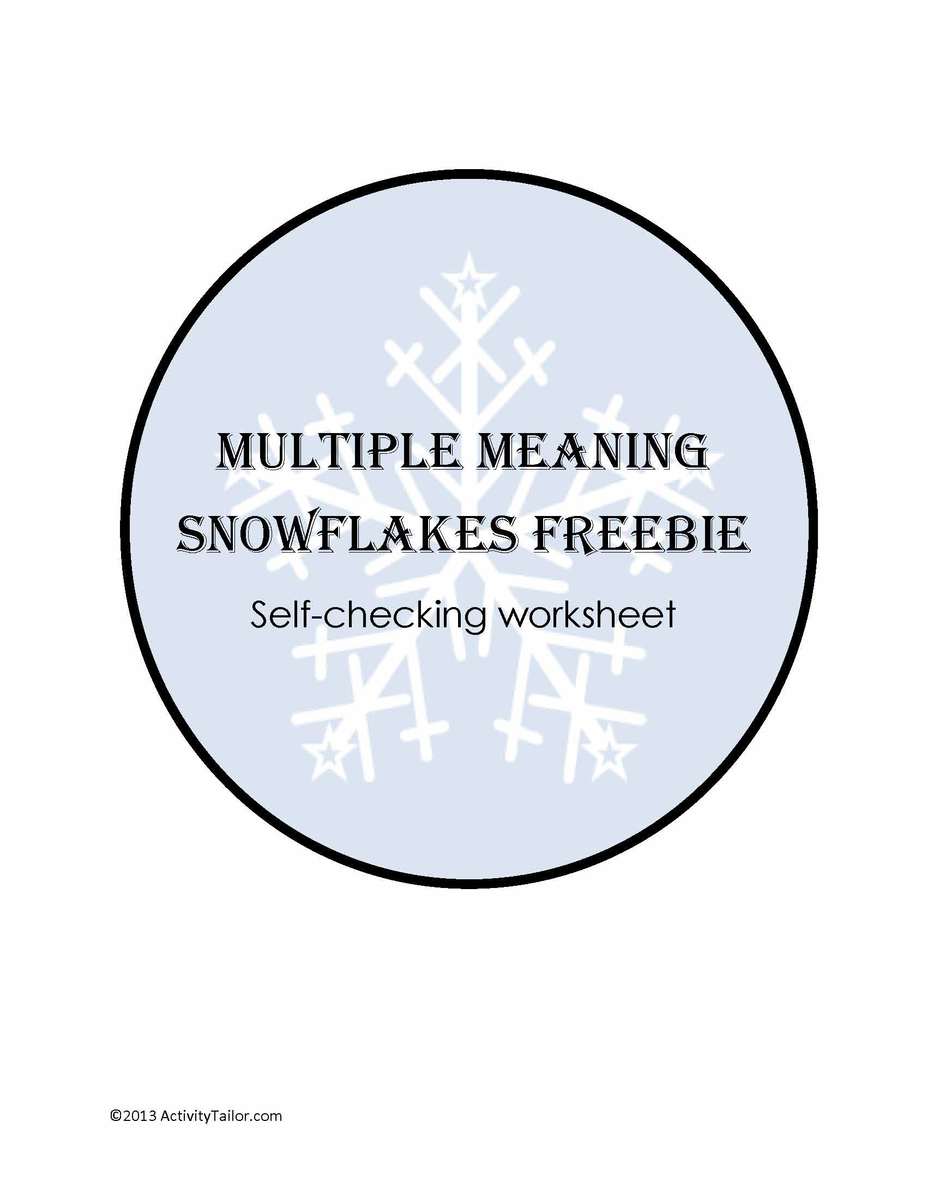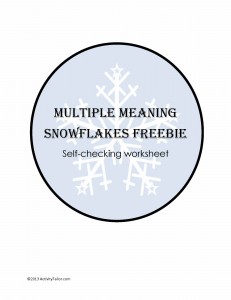 Some parts of the country have already seen a flake or two, but I'm not likely to see any for a couple more months. Unless, of course, it's in Chicago during the ASHA 2013 convention!
Last year, I posted two multiple meaning packets–snowflakes for chilly months and flowers for warm weather. They're a great way to practice a frequently targeted skill either in a center or directly in therapy. and the discrete graphic allows the therapist to quickly check answers. See my posts for complete details. (Snowflakes/Flowers)
"Multiple Meaning Chalk Flowers" includes a self-checking worksheet already, but I've recently created one to go along with "Multiple Meaning Snowflakes." Containing fill-in-the-blank sentences and a word bank, students will complete the worksheet and enter the circled letter from each answer to solve a riddle.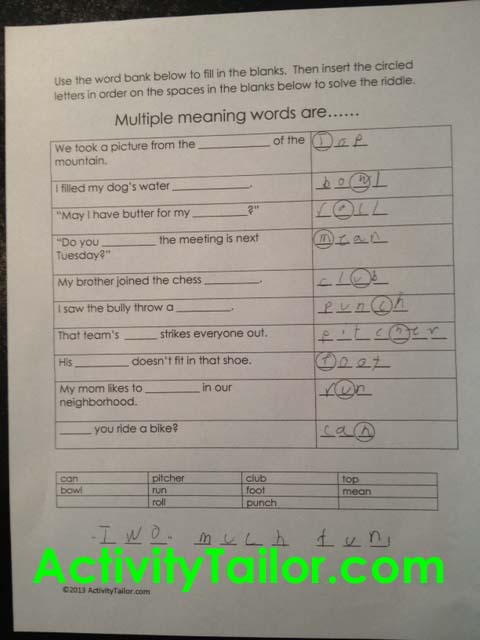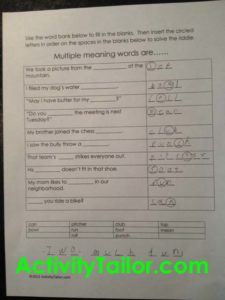 Trust me, it's "'two' much fun!" To pick up your FREEBIE, click here.
In keeping with ASHA exhibit hall tradition, my products will be 20% off for the duration of the convention (November 14-16, 2013). Visit my TpT store to take advantage of the savings!