Welcome to a new edition of Tangled Tuesday! Created by Amy at Major Speech Fun by a Minor Girl, it gives creative SLPs a chance to swap resources for review.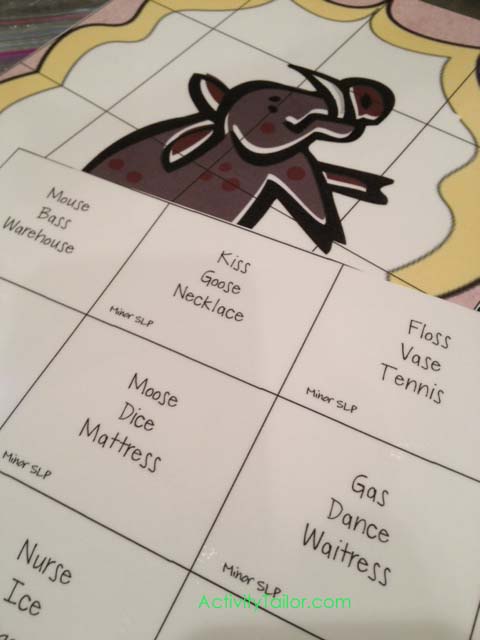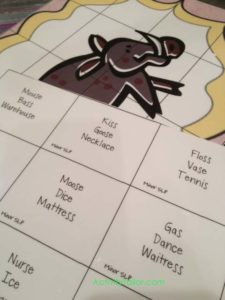 Animal Articulation Puzzles (by Amy at Major Speech Pathology Fun)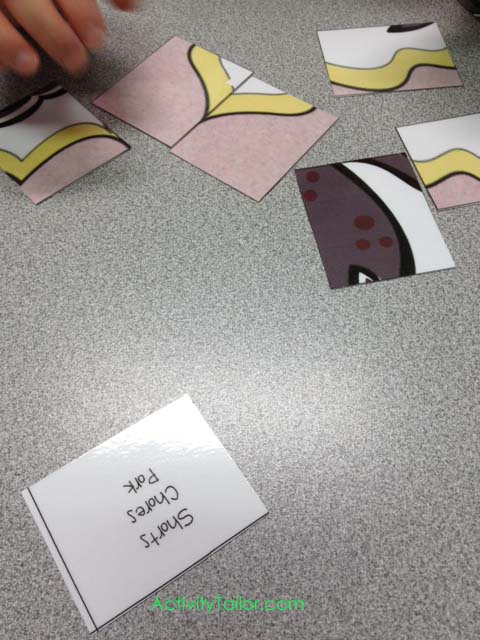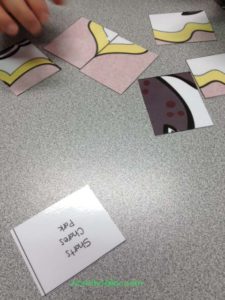 This jumbo packet contains 16 piece puzzles with up to three artic words on the back of each piece. I've been having kiddos select a piece from a bag, and read the words on the back, or put them into sentences. They can cut down on the number of sentences they need to create if they can figure out a way to combine them into one! After they've "earned" all the pieces, we start assembling.
The artic words/puzzles are organized by sound and position with additional boards for a number of vocalic /r/s. The animal pictured reflects the target sound as well. For instance, the final /s/ puzzle has an adorable mouse on it. We run through the word list on the backside and while we are building the puzzle, we can talk about the animal we're creating or make a short story about it.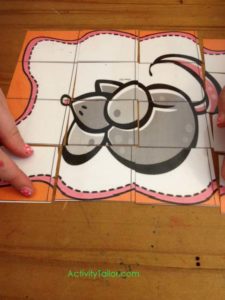 The puzzles are a little tricky since they don't snap together like a jigsaw puzzle would and rely simply on visual cues. However, this is an advantage for kids with fine motor issues, especially those who are hyper-vigilant to visual detail! I used them with kids as young as Kindergarten (having them imitate words if the reading proved too advanced) and they would be appropriate throughout elementary school age.
Amy recommends printing the front and back of the puzzle separately and laminating together, but on my printer double-sided printing on card stock worked fine.
You can pick up three free puzzles for B (initial, medial, final) here.
Check out the entire set here.
And, while you're at it, stop by her blog and say "hi!" and read her review of Move Ahead Decks while you're at it! http://majorspeechminorgirl.blogspot.co.uk/2013/04/tangled-tuesday-activity-tailor-and.html
Activity Tailor is now on Facebook, be sure to like us!