Guess Who? Is such a fabulous language game that it's a staple in many speech rooms. Years ago, it looked like this: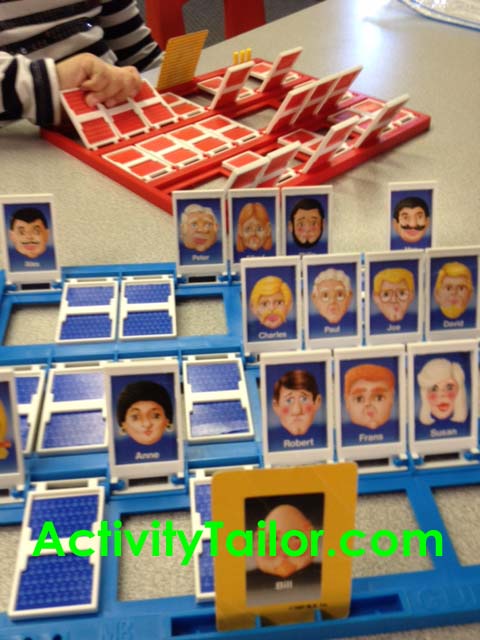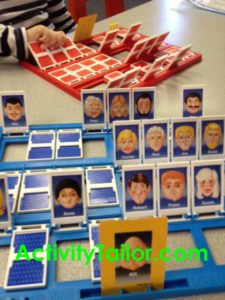 This is my most favorite array because it has faces, the pictures are relatively large and clear and there are so many distinguishing details. Questions might narrow down:
Gender
Eye/hair color
Hair length and texture
Nose size
Rosy cheeks
Accessories (glasses, hat, earrings)
Facial hair and baldness
The kids and I love the slapping sound when you slam a door down, but the array (3 rows of 9=27) can be daunting.
I find some of the new Guess Who
versions even tougher.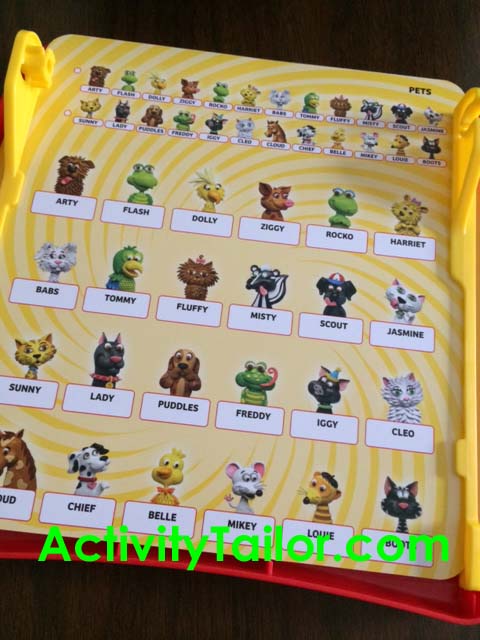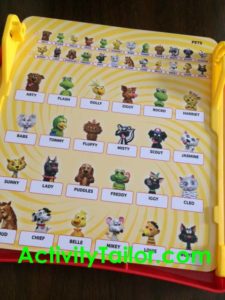 It's still fun, but the pictures and details aren't always as clear cut and it's harder for me to monitor what's happening. In the original version on the first couple of turns I knew how many levers need to be slapped down and could gauge if the child understood the concept of the game. The concealed doors of the newer games don't allow that. The array is a bit smaller (4 rows of 6) but you have the very busy section above with all the choices too.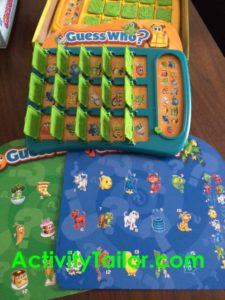 Recently I picked up my third Guess Who
which is an improvement since it has a smaller array (3 rows of 5) and includes some categorization concepts.
For ideas on using Guess Who? in treatment, check out my post here. For free question prompt cards, a must with lots of new players, click here.
Lately, I've been passionate about Secret Square. This guessing game is like an intro to Guess Who in that students ask questions and remove tiles until they identify the correct selection. However, the set-up is awesome in that you can customize the size of the array and addressed concepts.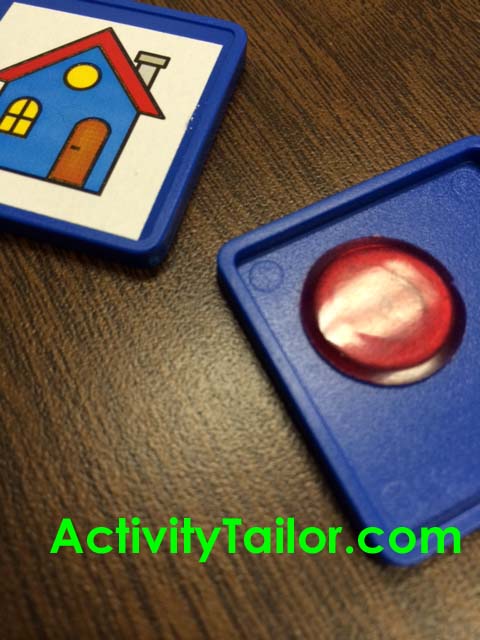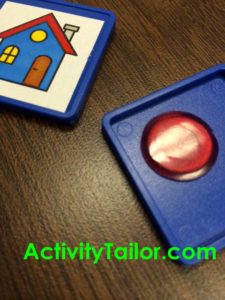 Each square has a recess on one side and a picture sticker on the other. Simply lay out your initial array, concealing a Bingo chip beneath one square. Time for questions!
Kiddos then ask question and leave or take away tiles as indicated by the answer. Lots of times the pics lend themselves to function or category questions, "Is it a vehicle?" "Is it something you eat with?"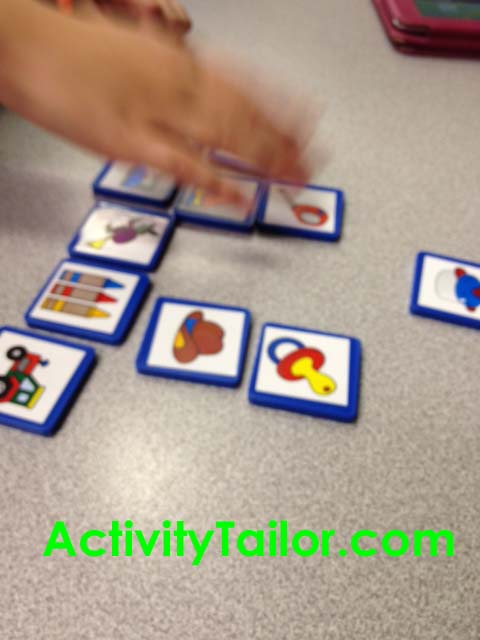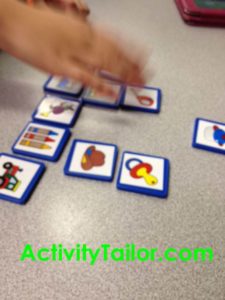 I like that both the child and I are looking at the tiles, because the concept of "yes, it is a vehicle" means leave the vehicles and remove the other take practice for lots of kids initially.
I picked my copy up from a retiring SLPs materials sale (it's no longer produced, but you can pick up used ones on-line or with some local searching). And if you're feeling very industrious, you could make your own, using the lids of Gatorade or smoothie type bottles.
Activity Tailor is a participant in the Amazon Services LLC Associates Program, an affiliate advertising program designed to provide a means for sites to earn advertising fees by advertising and linking to amazon.com. I do not review or recommend products that I have not used myself!