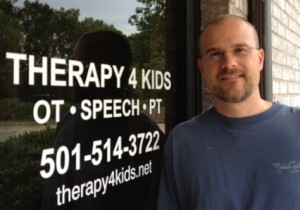 It's a new year and a time of personal evaluation. I don't make resolutions myself, although I've been making annual "wish lists" for a number of years which cover all sorts of hopes for the coming months. I know for many SLPs starting a practice of their own tops their list whether it's something they hope to accomplish in the coming year or is out there as a more nebulous "someday."
Scott Harmon of Start A Therapy Practice contacted me recently and for those of you toying with the idea of jumping into business you need to stop by and take a look. Scott's site offers regular podcasts with therapists (PT, OT, SLP) that have taken the plunge and are happy to offer their insight. It's A LOT of information and gives you the feeling that you've sat down with a colleague who's willing to guide you through the process.
From "Where to Start" to "Billing" and "Marketing", each podcast runs about 45 minutes and can easily be listened to in the car or while you're making dinner. A helpful list of what the podcast includes is listed below each topic.
While you're there, be sure to check out his free download page. Scott shares twenty forms that can help get you started and cover issues such as HIPPAA, termination of services due to absences, clinic gym rules and incident reports.
I sat down (virtually) with Scott back in December. Go take a listen!
Scott is an OT with two therapy practices. He believes that the independent therapist is the future of healthcare!
All opinions expressed in the post are my own. I was not compensated in any way for my podcast appearance or for this review.