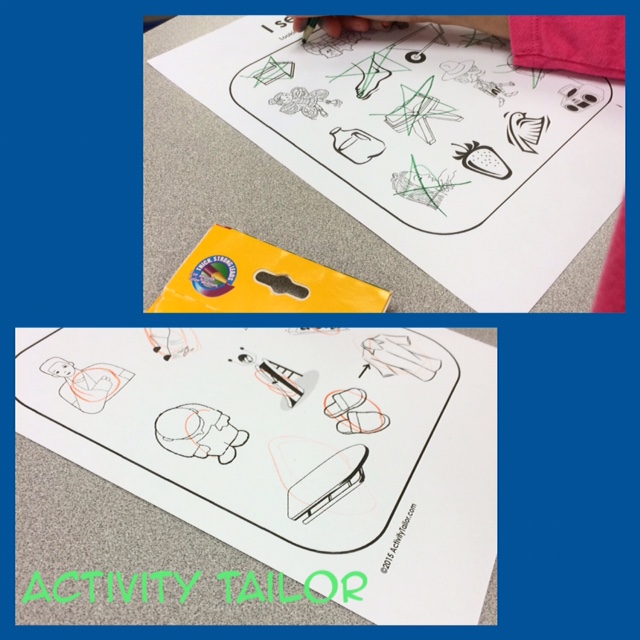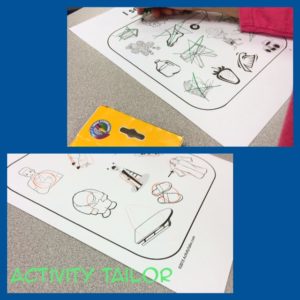 Don't get me wrong—I'm a huge fan of board games both at home and in therapy. I'm big into crafts (even glitter). I like cooking projects, sensory boxes and lot of (strategically selected) free play.
But today I'm speaking in defense of the much maligned worksheet. When and why did these become so scorned?
To start, let's create a quick definition. A worksheet to me is any paper/pencil activity even if you get to do some coloring or cut/paste. And I'm talking about using these with PreK and up.
I have several little people that like and, yes, request worksheets.
Here's why I'm not giving them up anytime soon.
It's portable. I've got a great room, but it isn't attached to the school. When the weather is really miserable and I don't have much time either, I bring a worksheet that we can do in any available corner of the "big building."
It looks grown-up. Some of my little crave "real work." It's like playing teacher or office.
I can send it home. I don't see parents very often and though I send progress notes home each month, sending home our "work" every few times is a gentle reminder "don't forget about speech!"
There is endless variety and specificity. There are so many options out there with really specifically targeted goals. I can get at exactly what I need to with no extraneous fluff.
There's no prep (or clean-up). There are days where mustering up time for more than pressing "print" just isn't possible.
It's clarifies goals. I try to bring up our goals with my students when/if appropriate, but when it comes to games and even some apps, my kiddos don't know what we're working on. While getting work done without realizing it has benefits, many elementary students will need to fully understand their goals if you're to have any hope of carry-over.
Like anything else you can overuse them or choose them poorly, but I don't see these disappearing from my bag anytime soon.
How about you? Hate 'em or love 'em?