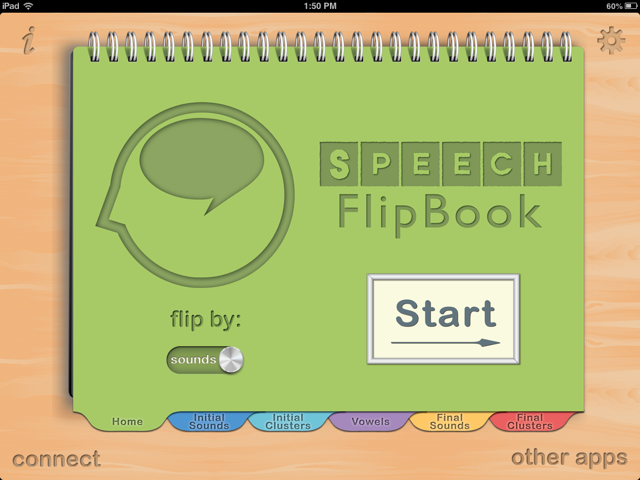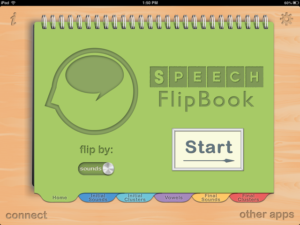 New apps are a thrill. Actually I should admit that, at least for me, often the idea of the app is the thrill. It's bright! It's cute! It says it does everything! But I have a number of articulation apps that are really just glorified artic decks. Well, guess what, the kids aren't any more thrilled about it than I am.
And then there's always a problem of some sort. Maybe I chose a specific target in a specific position. Why then is my target showing up again in another position? (For instance if I pick initial "r", I don't think "roar" or "runner" fit the bill). Or "tricky" words keep showing up. For instance targeting "k" and having "t" or "d" show up in the words as well (i.e. "cat" or "duck"), and we just aren't there yet.
Enter Speech FlipBook by Tacus Therapy. At first glance it might seem rather understated. There are no pics, it doesn't make all sorts of reinforcing sounds, but I promise you, it's a sleeper hit.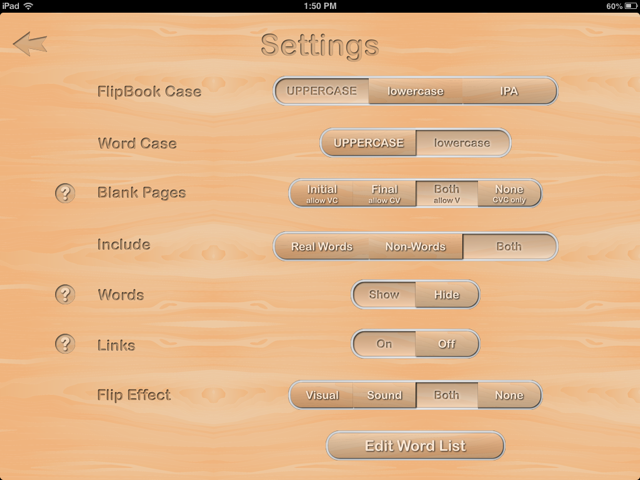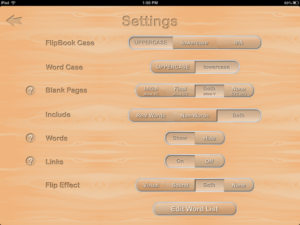 I've been trying this out with articulation clients in elementary school. What I love is the sound selection pages. This secret weapon allows you to completely customize what words are going to show up.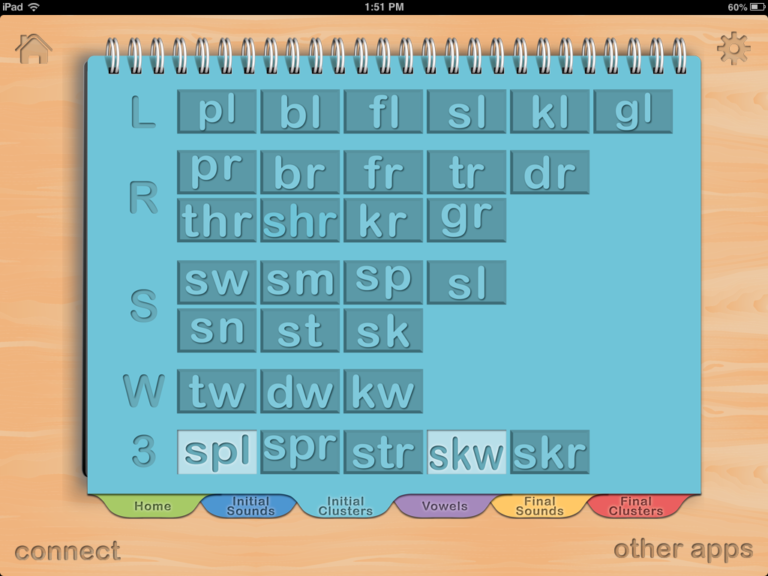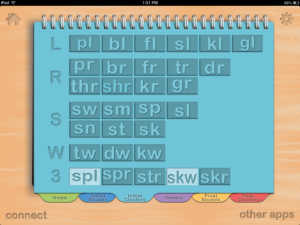 You chose your target(s), the vowels you want (which I've really liked), and the other allowable consonants or clusters. The more you start making selections, the more you begin to realize the magnitude of what you have. In the above picture, I've picked three sound consonant clusters for my little guy, but turned off any that include "r" since he isn't correctly producing that yet. On the vowel page, I kept all vowels except for those with an "r" influence. For final sounds, I've included all sounds he can produce accurately and I've turned off final cluster possibilities.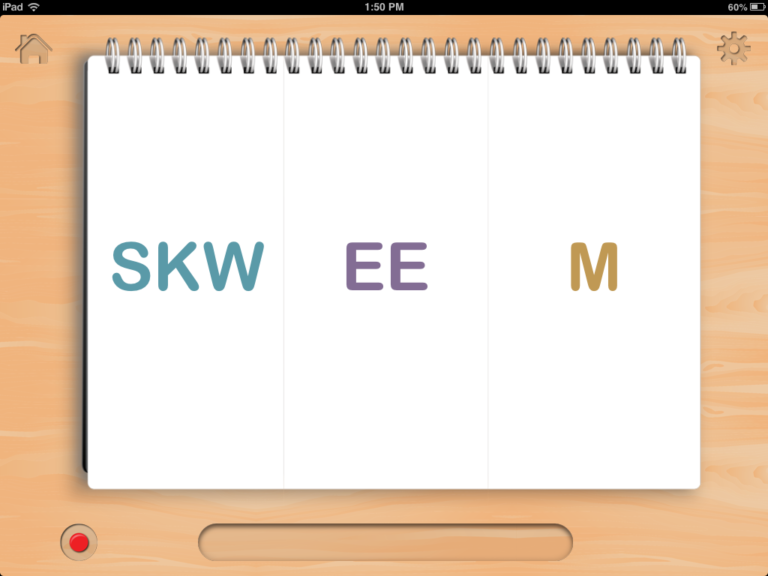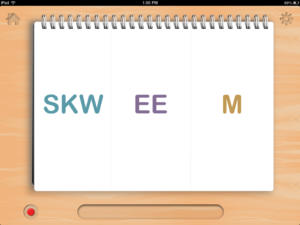 You don't "play" per se, though the kids I've brought this out with have really enjoyed flipping the pages, creating new words or trying to decide if it is a real word (you can turn nonsense words off, too). It's a great way to "see" the difference a sound can make both from a written or spoken standpoint. (Note: In the nonsense word example above the picture doesn't reflect the very obvious three sections of the word/pages. You simply "flip" a word section either "up" or "down" to make a change.)
The straightforward design would make this a great choice with an older caseload as well and the option to select vowels makes it a ideal for apraxia, accent reduction or ESL students. It's also great if you simply need to generate a very specific word list for yourself. Several times I've had it to the side for my reference rather than have the student use it too.
The video tutorials are awesome and really opened my eyes to all of FlipBooks possibilities. I'd encourage you to check them out! The app is currently available for $4.99 in the App Store.
I received a free copy of Speech Flipbook for review, but all opinions in this post are strictly my own.