The perks of a big state or national convention are many. It's a chance for intensive learning, an opportunity to chat with colleagues, a time to check cues off the list. But let's face it—you love the exhibit hall. The freebies, the salespeople (be honest, you want to be talked into the purchase), the practical inspiration for your treatment sessions.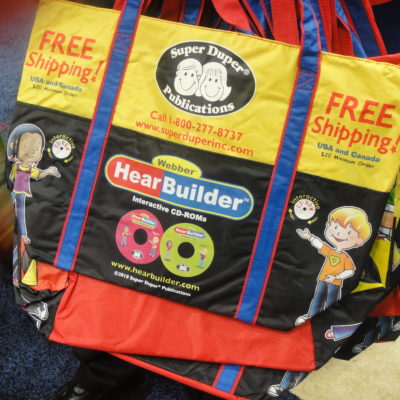 Exhibit Hall C didn't disappoint. It seemed I always walked through the doors and smack into the Super Duper booth. Have you ever had this experience? It's akin to walking in on the North Pole. Those smiling faces of the logo are everywhere, helpful elves are pressing brightly colored bags into your hands and, oh, the toys, the games! Don't be alarmed if you arrive home to a large box that blew your budget. You won't be the first one to fall victim to ASHA intoxication.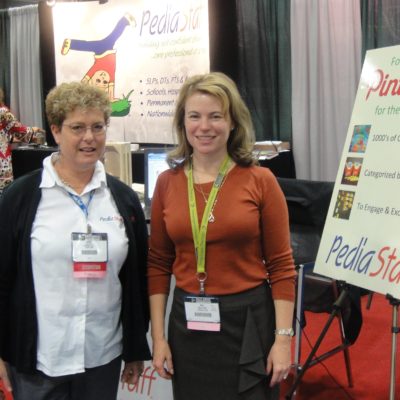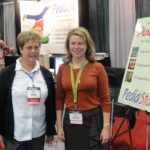 I had to drop in on PediaStaff and see if Heidi was in the house. And there she was! We've communicated by email but not met in person and it was so nice to finally put a face to the name. While they focus on placement of therapists in various settings (CFYs, too!), I love them for the fabulous newsletter and Pinterest board. They've gained more than 5000 followers for their board in a few short months. You need to check it out.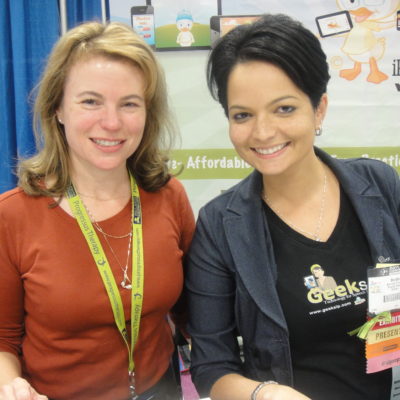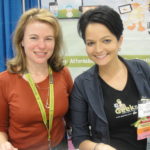 I also needed to swing by the SmartyEars booth and say hi to Barbara, aka GeekSLP. I've met her before at the NC Speech-Language-Hearing Association conference and if you ever have a chance to drop in on one of her sessions—take it.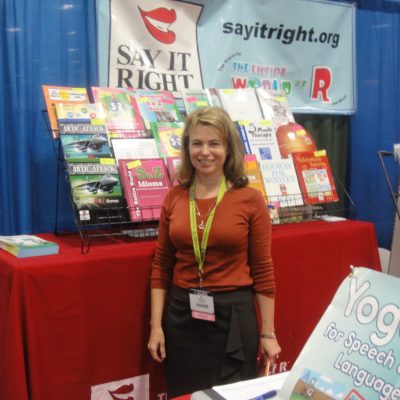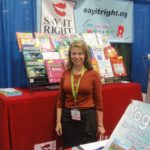 Friday morning found me at the Say It Right booth promoting my books, Artic Attack and other /R/ Games and Artic Attack and other S/Z Games. This was my first experience being an exhibitor of sorts and I loved it. Lots of pediatric therapists coming by looking for a new technique or looking to add titles from the line they've already had success using. Christine Ristuccia, Say It Right founder, was there to interact with fans and field loads of questions about her methods for incorporating yoga into speech therapy. How cool is that?!
I left with an order receipt I'm a little nervous to look at (though I know when I unpack the box I'll be delighted) and an embarrassingly long wish list. "Dear Santa, I've been a very good therapist this year….Love, Activity Tailor"
Subscribers recieve a free seasonal "Late Eight" word list. Don't forget to sign up!