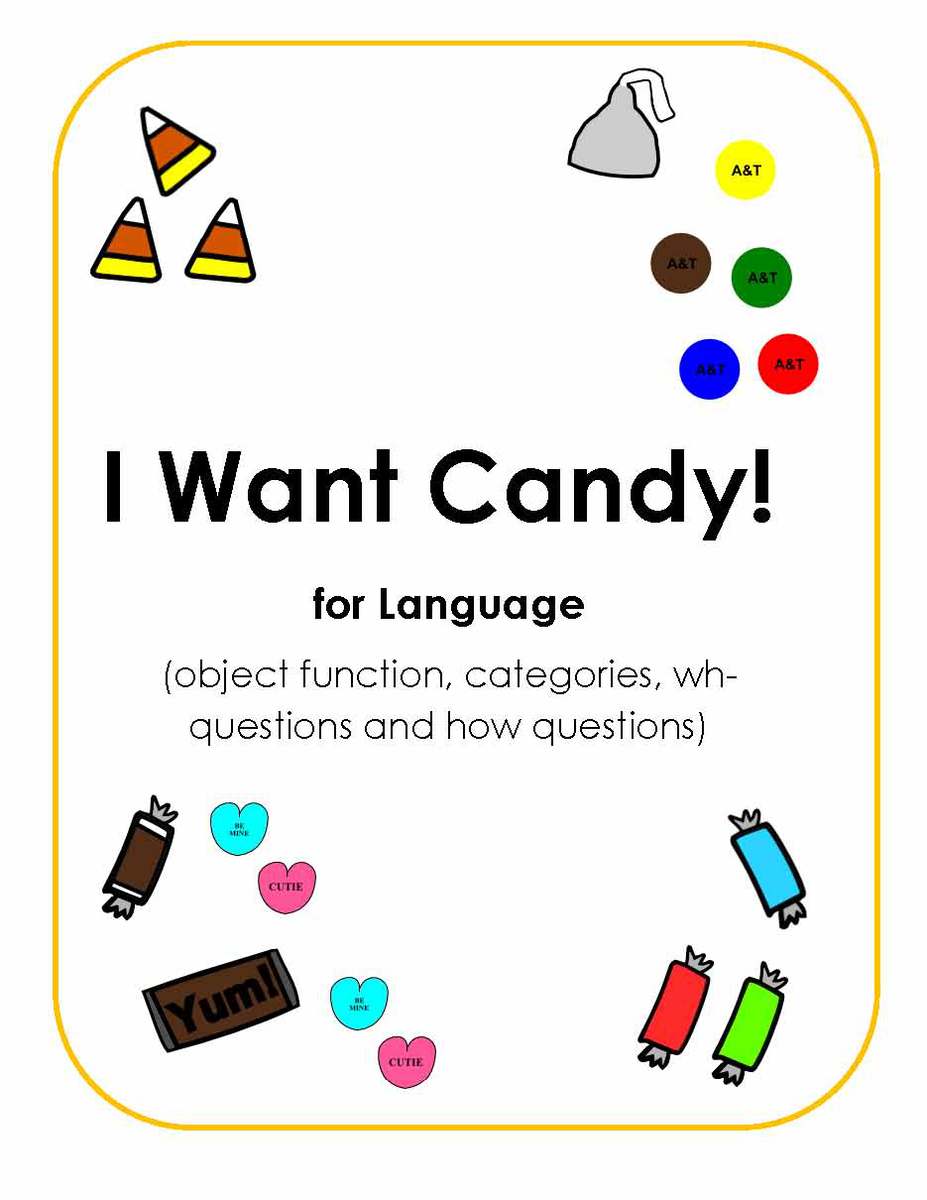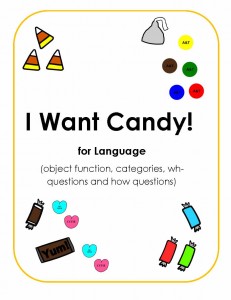 Mmmm! It's almost time for another candy holiday!
This game was designed to address: object function (both identifying function and naming items given the function), categories (naming items in a given category and identifying the category), wh- questions (who, what, where, when) and how questions.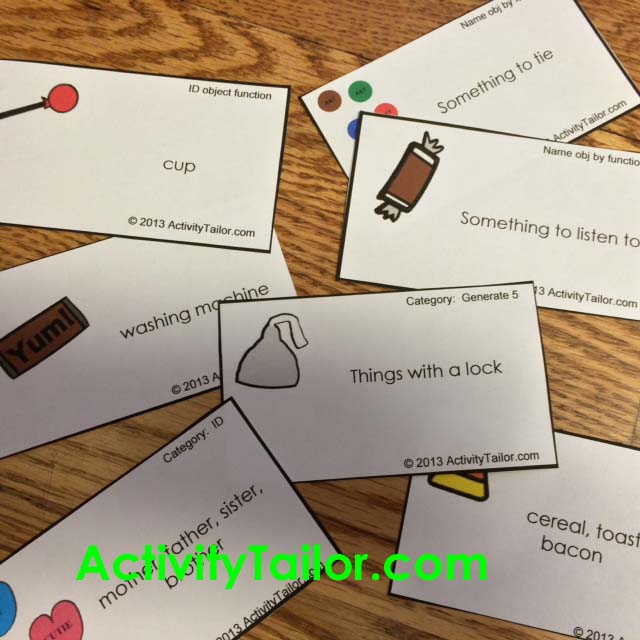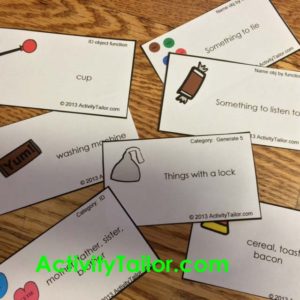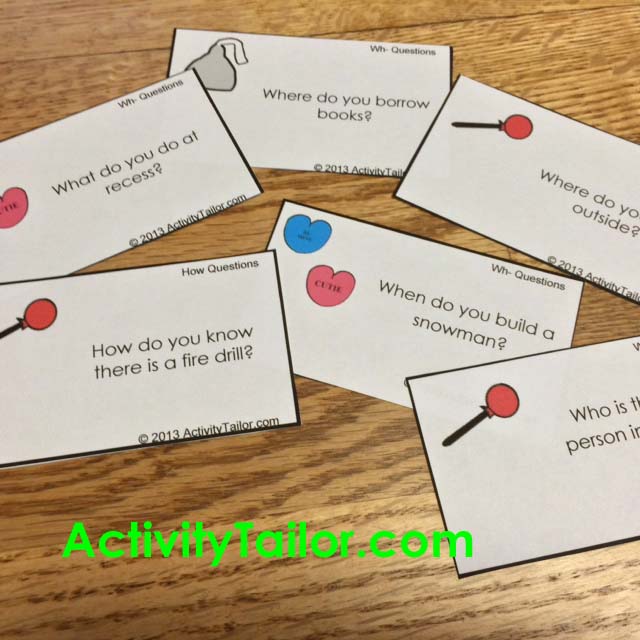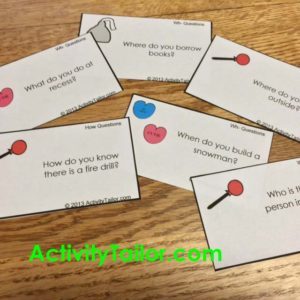 There is a deck of 24 cards for each target and targets can be mixed and matched based on student needs. Since each player has their own target deck, you can easily use this in groups with different goals!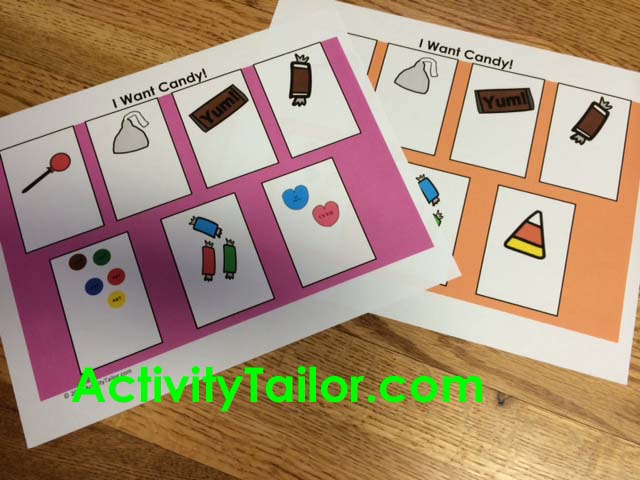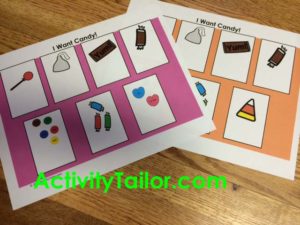 Simply give each player a candy mat and candy deck. A seasonally appropriate deck of direction cards is placed in the middle of play. On each turn, the player selects a direction card and follows the instructions. Each time they "earn" a candy card, they place it on the matching square of their candy mat. The first player to collect one of each candy is the winner!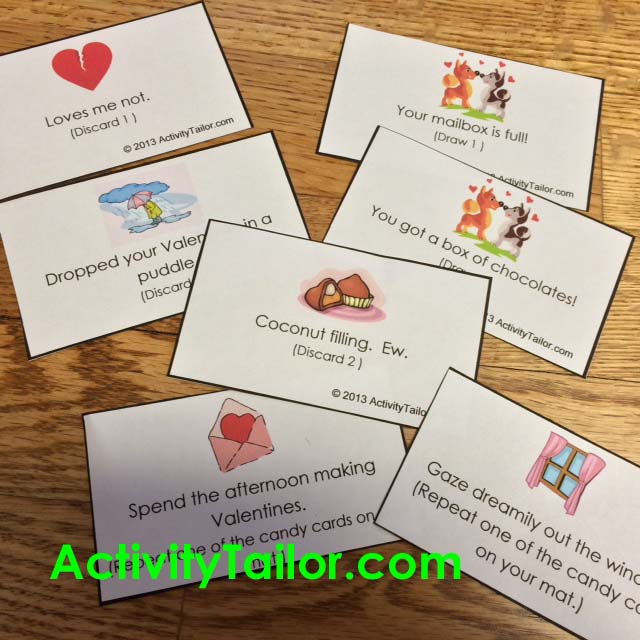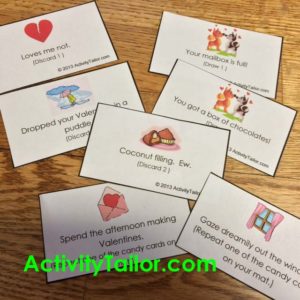 This game contains seasonal decks and game mats for Halloween and Valentine's Day so you can use it for most of the school year! You can check it out in my TpT store here.
Looking for artic targets? Check out I Want Candy for Articulation!