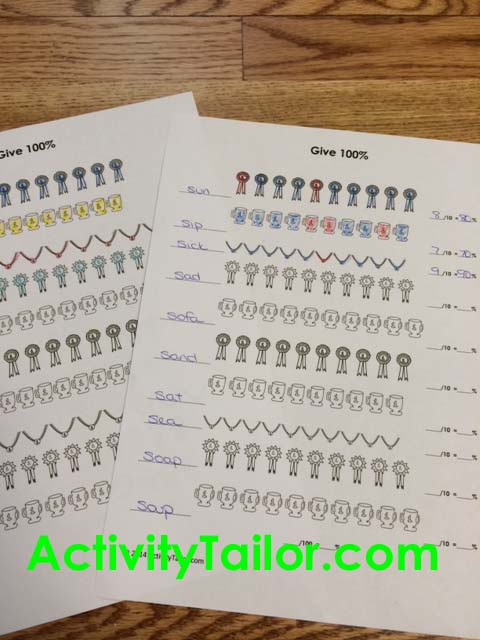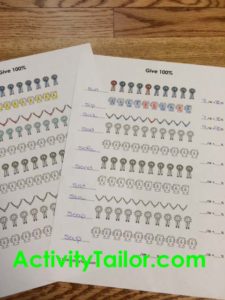 Despite all the issue surrouding the Olympics next month, I can't wait. I adore the Games in general, but the winter sports have a particular appeal for me because my sport growing up was figure skating. To celebrate both the upcoming Olympics and the rapidly approaching "100 day of school" celebrations, I've created reinforcement sheets that cover both themes.
Sheet 1 simply has ten rows, each containing 10 awards. For my little ones, we'll simply color an award for each trial. For slightly older students, we'll color the award based on correct/incorrect performance. I'm thinking blue for correct, red for incorrect (or we might leave those uncolored).
Sheet 2 includes a blank before each row to write a target. Possibilities might be articulation words, a word for rhyming (ex. "at" on the blank, the child says "cat, bat, fat, hat, etc.") or math facts (2 times tables). At the end of the row, the student fills in the number correct as a ratio of 10 and converts to a percentage. At the bottom of the page is a ratio of 100 and percentage for the page as a whole. I have a couple of students who will really be into that whole percentage idea.
The sheets can also be used strictly for counting to 100 by ones or tens. I would probably write 10, 20, 30, etc. to keep track as we went down the sheet.
You can pick it up here. Enjoy!
Let us know what your favorite winter Olympic sport is in comments below.