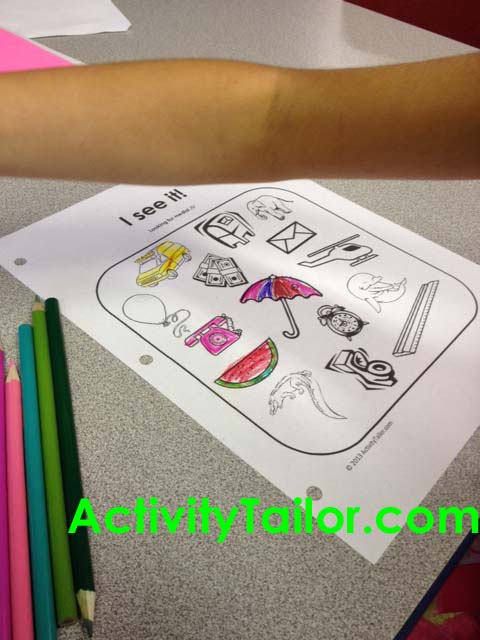 Based on "I Spy," these worksheets offer an array of phoneme specific pictures and can be used in several ways depending on your student's needs. It's a perfect activity for therapy or homework.
This packet contains a worksheet for L, K, G, F and V in each position, initial, medial and final. Also included is a sheet for front/back combination words like "cat" and "tack." Sheets print b&w to save on ink and can be sent home to color for additional practice. The 10-12 picture array is designed not to be too busy to accomodate younger students or those visually distracted
Sheets can be used for a variety of games including:
Articulation only:
Find it Fast: Simply call out the name of one of the pictures and students "race" to see who will cover it first. Everyone says the word though! Add sentence practice with, "(Student) found (picture) first."
Coloring worksheet: Students color the pictures and say the word. Add sentence practice with, "I colored a (color) (picture)."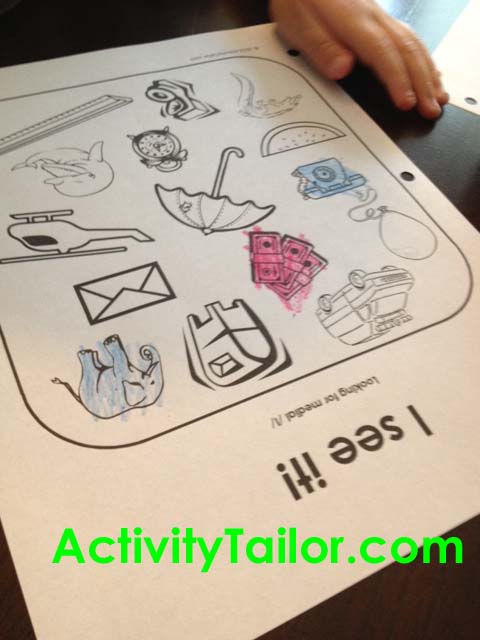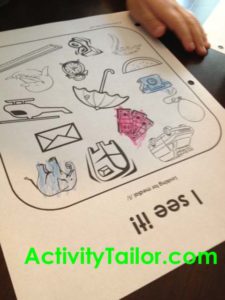 Language and articulation:
"I spy" or "I see something…": Kiddos try to locate the object based on its description. Example, "I see someone pushing a baby in a stroller. Who is it?"
"Guess what": The clinician can give clues one at a time, or the child can ask yes/no questions on each turn. Use pennies or tokens to cover the objects that don't fit the clues, until you know exactly which one is the answer.
Which way?: The clinician gives instructions to locate the target picture using directional cues. For example, "I'm thinking of something under the toothpaste." You can use tokens/pennies to cover objects that don't fit the clues too. For example, if the clue is, "I'm thinking of something beside the 'tooth'," the student would cover everything except: moth, mother, thirty, toothbrush and math.
For more infomation and photos, click here.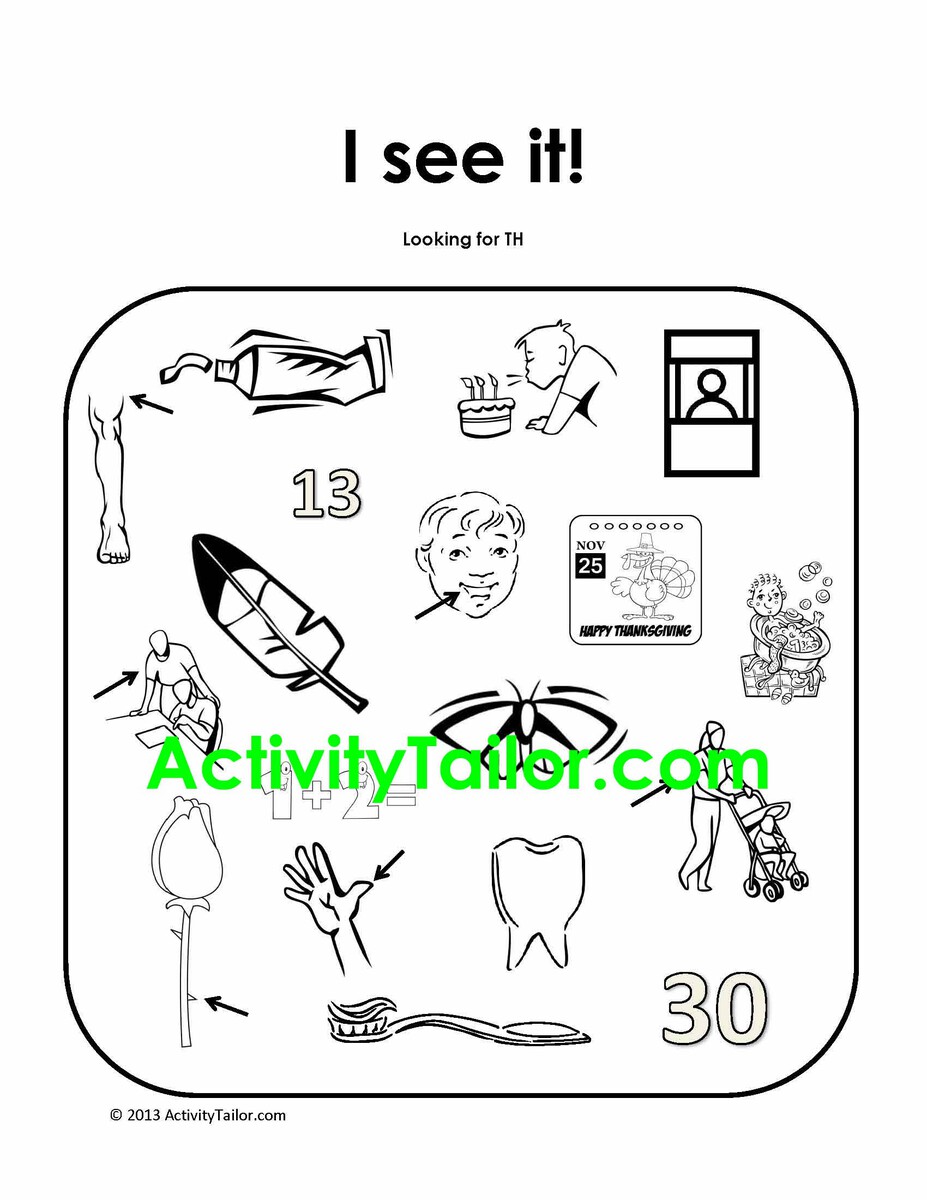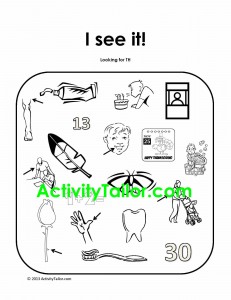 The FREEBIE, "I See It! for TH" features a worksheet of 18 TH pictures (6 for each position). Great for a slightly older student. You can pick up your free copy here.