Focusing on frequently used words in articulation therapy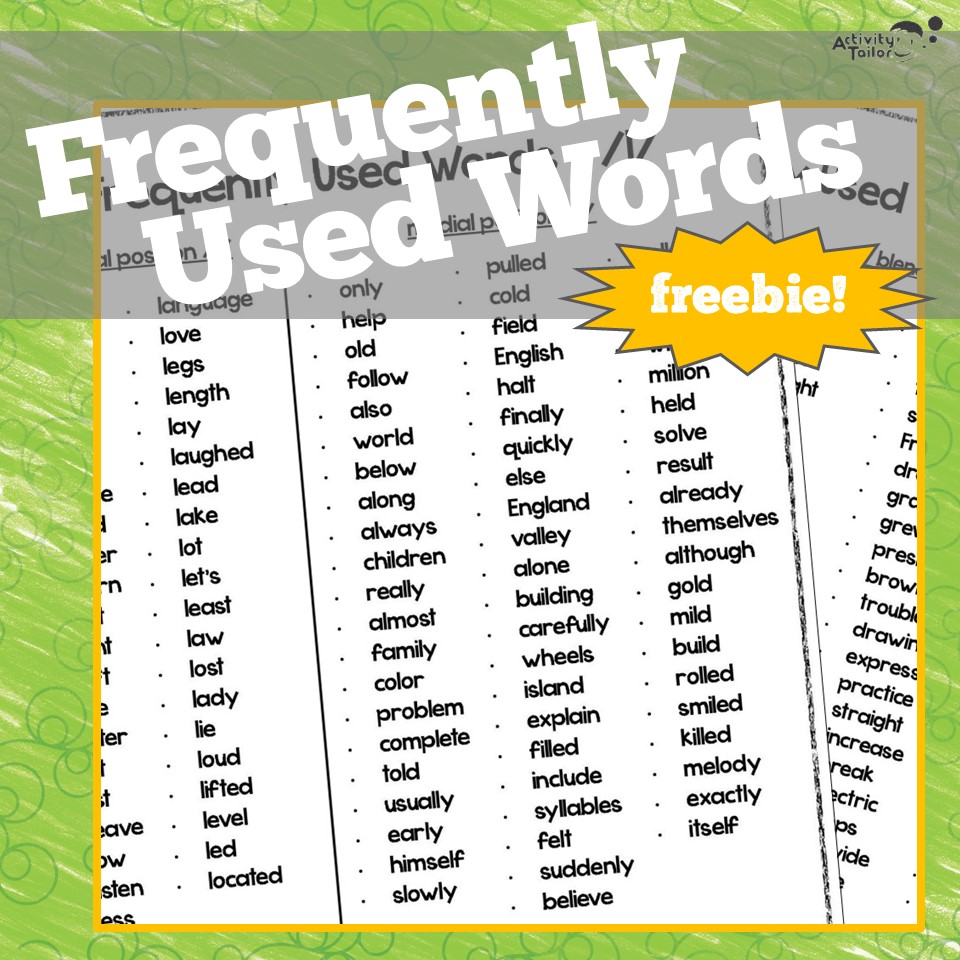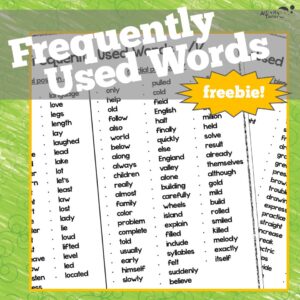 I've been considering word selection for articulation targets a little differently lately. If a child's name, my name, siblings, pets, etc. contained a target sound for the child, I've always added that to our word list. But beyond that, I've typically selected words with the best phonemic environment with a very subjective approach to frequency of use.
Then I went to Dr. Secord's lecture in which he brought up the importance of using high frequency words and I started getting more organized about it. Though even selecting a "frequently used words" list to start with was problematic.
Do I Say That?
Word use frequency is so dependent on the individual. My husband uses "database" regularly while I could limit myself to ten "database" a year and probably not need to worry much about it. On the other hand, he's seldom used the word "mascara" or "wedge" (as in, "I need a cute wedge to go with my new sundress.")
Lots of hobbies—cooking, sports—have specific vocabulary that doesn't come up for outsiders very often. So where to start?
I finally found a word list of a thousand most frequently used words in written material for students. This seemed most likely to fit the bill for the kiddos I see. While I realize we use some words in conversation more than in written, and vice versa, students are so often asked to read aloud it seemed at least probable that these are words that come up over and over for my kiddos.
I used the list when I was sending home my summer speech activities (click here if you need a copy), but it was ordered by frequency rank. Interesting, but I needed it re-sorted.
Free Resource for Articulation Therapy
So….here it is. I've organized it by initial, medial, final and blends according to rank, then I went back and re-sorted the medial and final position words by vocalic context and the blends by adjacent consonant(s). I think this will be a huge help to me next year! A few notes, the vowels are based on how my kiddos would say the word and a couple might be different based on geographic region. Also, there were a number of words with recurrent sounds. I listed them in parenthesis in each of the target positions they address (ex. "temperature" appears as both a medial and final /r/ word).
As an aside, it was a fascinating exercise. There were so many blends! This will definitely change my approach to some kiddos.
Let me know what you think!