***Congratulations to Jenny who won a copy of the app in this giveaway!***
Oh, yes, we're back with another Smarty Ears app and this one is targeting that goal of all goals–sequencing.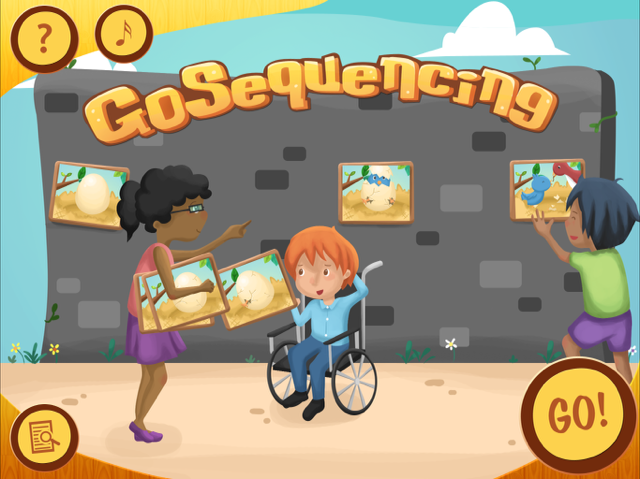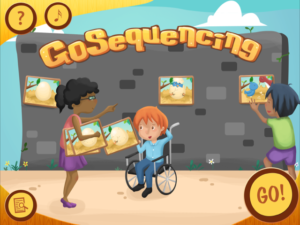 And it's got you covered from your first student to your last because it begins with "what happened first/last" and goes all the way up to SIX STEPS. Really.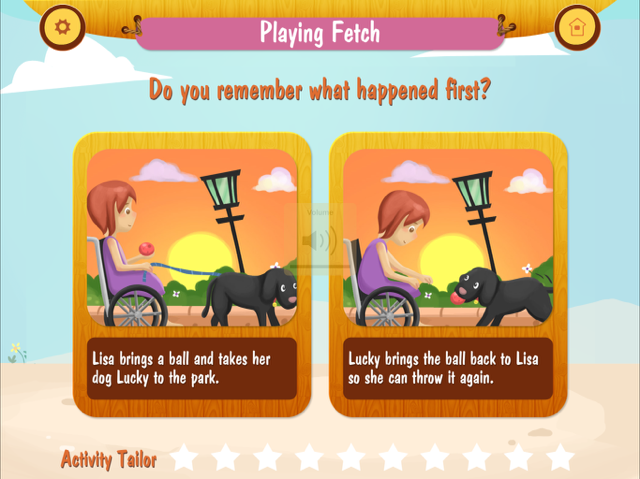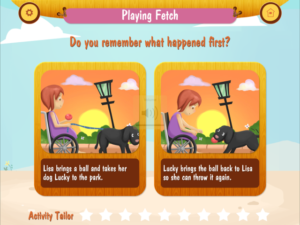 It has loads of mini stories divided into meal time (7 options), playing (9 options), grooming & hygiene (8 options), nature (6 options), chores (7 options) and miscellaneous (6 options) and you can select which specific ones you want included when you play or you can just let it randomly choose from all. It also gives you the opportunity to add your own sequence story. How cool is that?!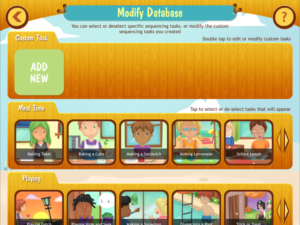 Like all of the Smarty Ear apps, there are a lot of settings available to you. The way I like to use this is to have the narrator read the story sequence (it plays like an upscale slide show) and then drag and drop the pictures in the correct order. When you grab an image, the accompanying story section is read for you which I really like. After that, I generally have my kiddos tell the story, though you do have the option for the narrator to go through it once again.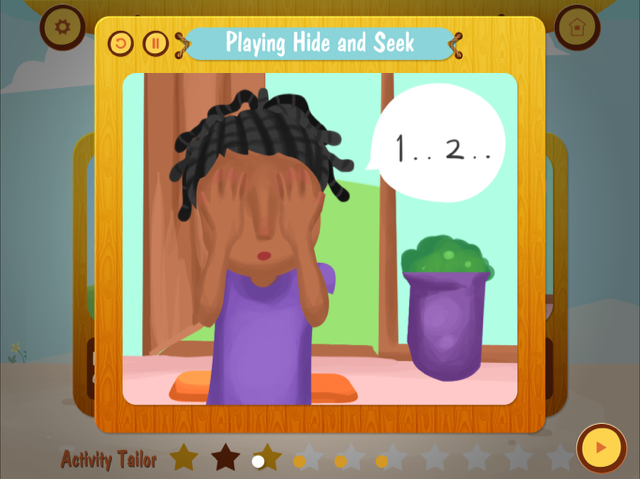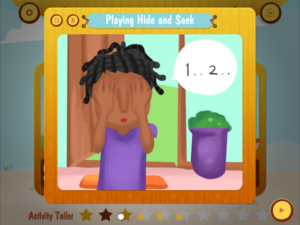 If you don't want the story read by the narrator either before or after the story, you do have the option to turn it off.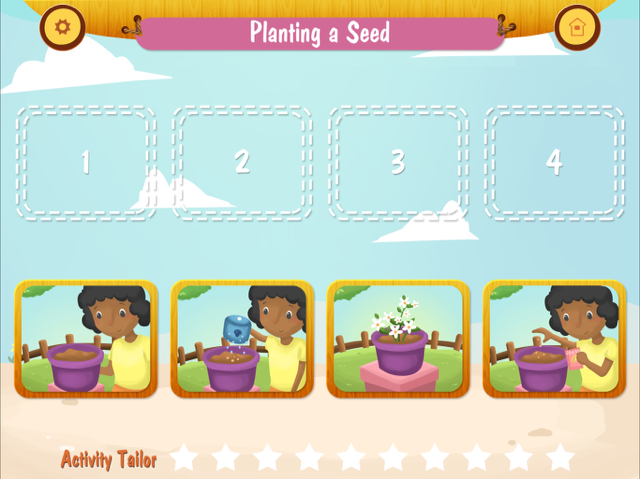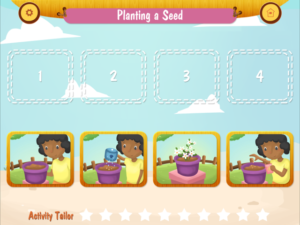 I really appreciated the number of sequences available and that several were a bit different from the old standbys. The pictures are friendly, but not overly cutesy so older elementary students won't think it's babyish. (This is a frequent consideration of mine. Anyone else?) There is also the option to use text rather than pictures if you're working with readers.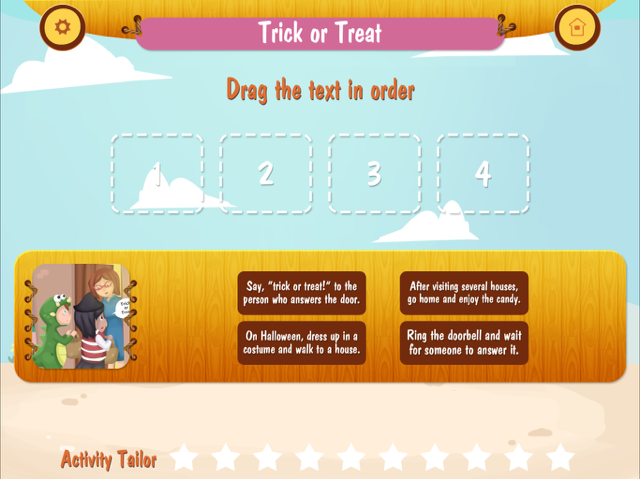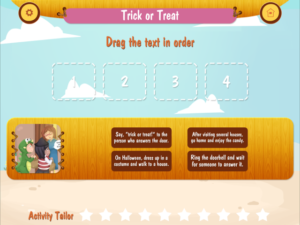 The app includes English, Spanish and Portuguese narration and text. There's a nice progression chart to let students know where they are on the path to mastering this skill. As always, the app collects data and makes reporting and sharing easy as can be. You can see all details here.
Interested in picking up a free copy? To enter my giveaway let me know what you did before reading the post and what you'll do afterwards. You must enter by Tuesday, April 19, 2016 at midnight ET. I'll announce a winner chosen at random on April 20, 2016. Good luck!
I received a free copy of this app from the developer but the opinions expressed are strictly my own. This review pertains to version 1.1 and is a $21.99 value.