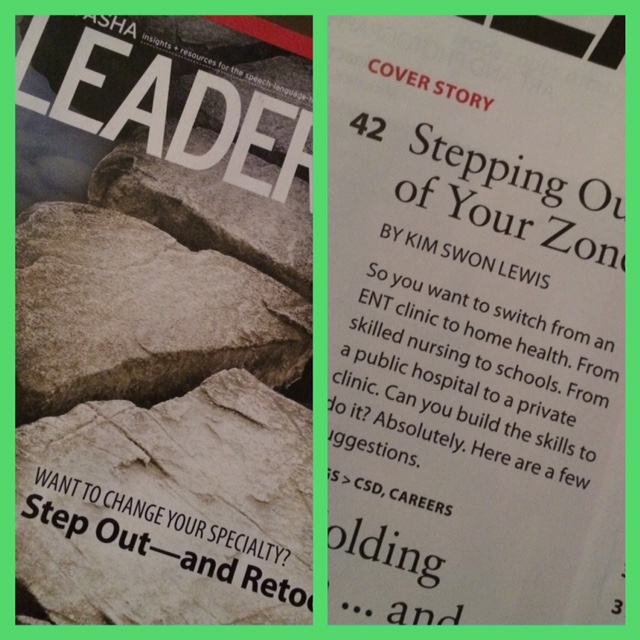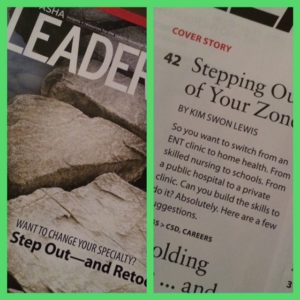 During the fall I posted a question in a few SLP Facebook groups, "How do you go about gaining expertise in a new area of interest?" I got great responses, everything from "read, read, read" to "attend as many seminars as you can" to "find a mentor!" I wrote it up for the lovely ASHA Leader editors and waited for the February issue to arrive.
It's the COVER!
I've been overwhelmed with support from the online community since it appeared and I'm still floating a little bit (although attempts at getting my teens to refer to me as "Covergirl" haven't worked). One of the best parts of this particular article is that it was a collaboration with a number of #SLPeeps. If you gave me information or a quote with permission to use it, many thanks to you. I'm truly grateful. Please take a moment to either open your February Leader and see what your colleagues are saying or read it online here.
Now for even more exciting news!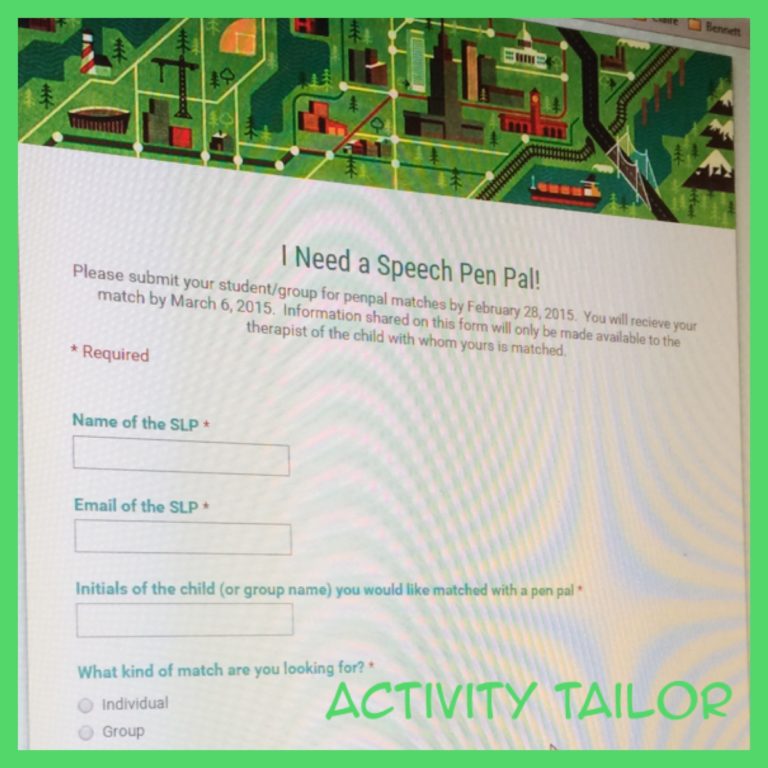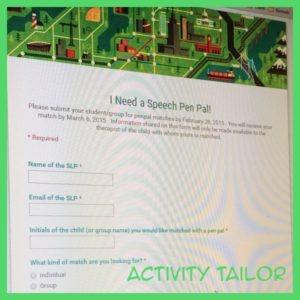 Gabby at Middle School SLP and I are teaming up to take "Speech Pals" to a new level–the old fashioned pen pal way! These days students have so little experience with the magic (and patience) of our snail mail system and this is a great way to target goals and make a new friend. (And who doesn't have a student that could use a new friend?!)
Here's how it works:
Fill out the matching form here.
You will be providing your name and email address as well as the school/clinic address where letters will be mailed. The only student info we ask for is initials (simply for tracking), age and primary target skill. It is the responsibility of the child's therapist to help maintain the student's privacy in all communications!
If you would like to submit an entire group for matching, you can do that too! In this instance you will fill out the form as if the group is one individual/entity and, if at all possible, we will try to match you with another group. Note: If you have a group and want each member to have their own personal match, you will need to fill out a form for each child.
We will do our best to match ages, target skill areas and give you a pen pal that lives in a different geographic area than you do. (We are currently expecting K-Gr. 12 for matches.)
I'm interested to see if there is a need for adult matches. This could be a great exercise for our older clients. If this is something you think we should pursue, please email me directly at: [email protected] with the heading "Speech Pen Pal." Let me know the approximate age and what you hope to address and we'll see what we can come up with!
Remember to please fill out a form for EACH student or group you would like matched and make every attempt you can to offer an even number of pen pals so we end up even in the end!
Sign-ups close on February 28, 2015 and you will receive your match by email by March 5, 2015. We ask that you try to post at least 3 letters/postcards to your pen pal no later than May 20, 2015.
Matches will end in May 2015 and you will have the opportunity to sign-up again in August/September for a new match. (If you decide to continue with your original match, you'll have the opportunity to do so.)
We are so excited for this project and hope you are too! Please take a moment to share with another SLP you think might be interested.