Congratulations to Kim and Michelle who each won a copy!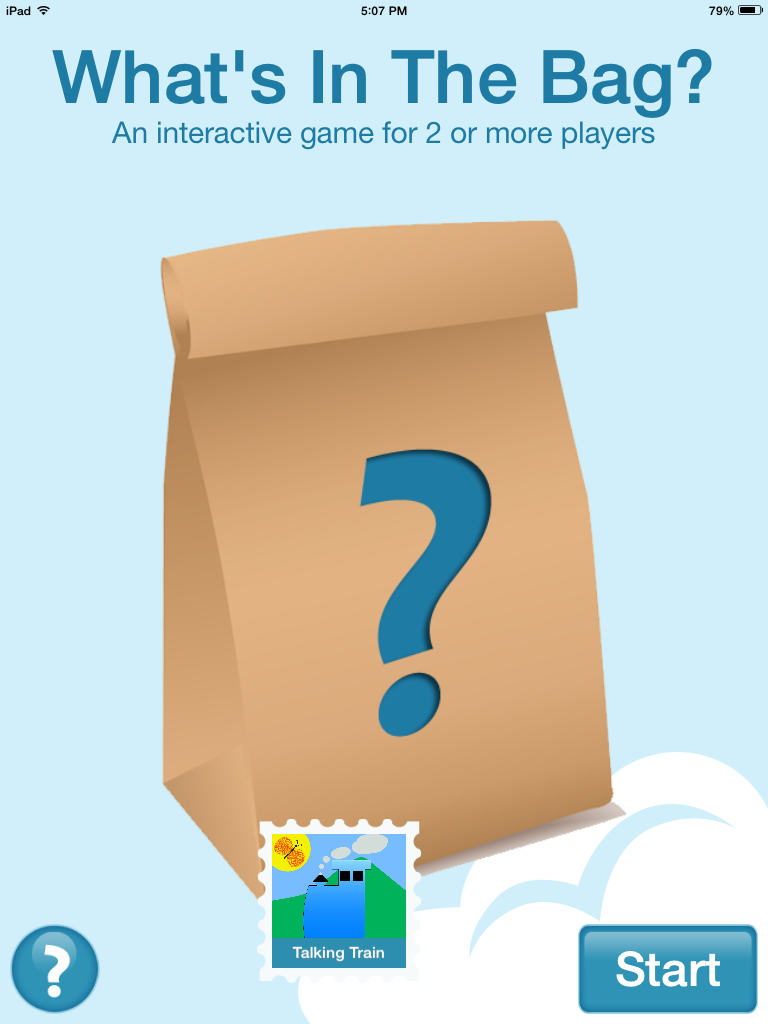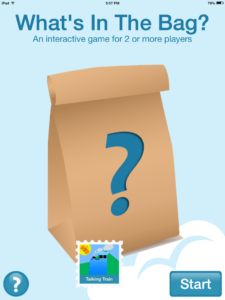 Sometimes simple really is the best and the Bag Game (version 1.15) by All4MyChild is a prime example. This easy to use app brings the game of twenty questions in an electronic format.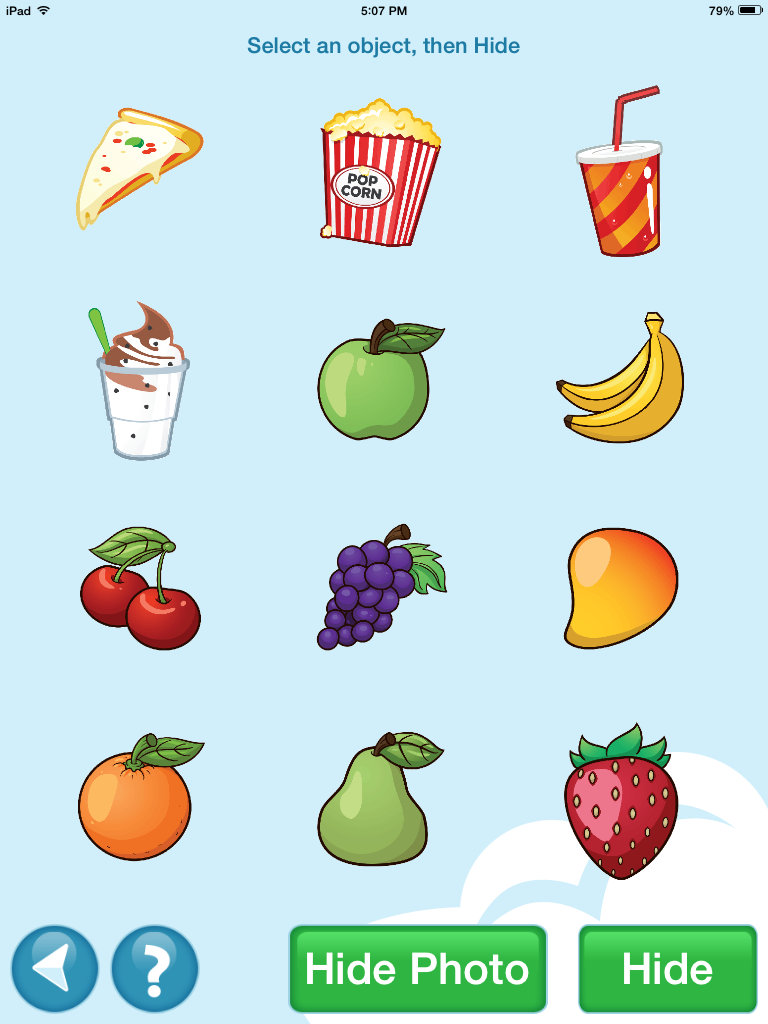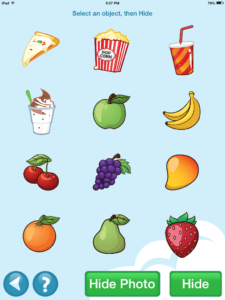 To use, simply click "start" and decide which object you want to hide. The app has over 100 graphics bundled by category to choose from and if you want to use a photo of your own, that's a possibility too. Note, the graphics are not too young looking and the option to use photos as well makes this a practical app for much older populations as well.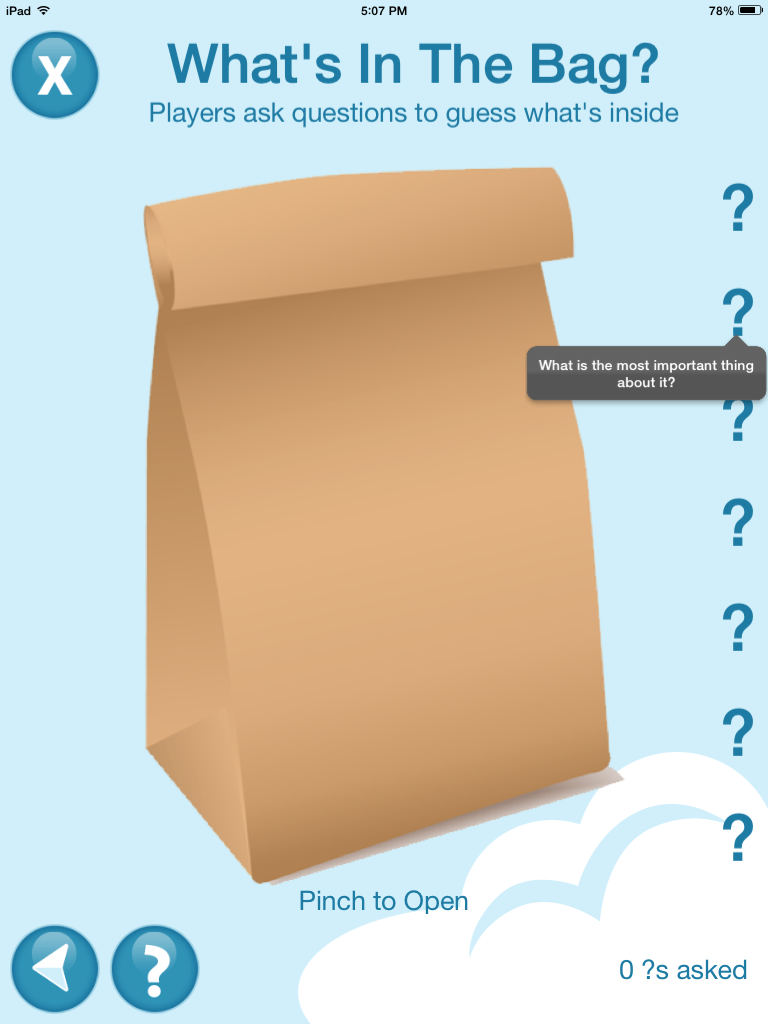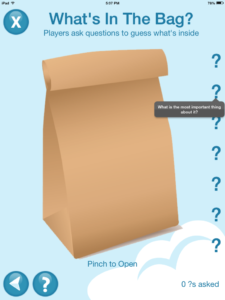 Touch the object to hide, hit "hide" and a plain brown paper bag appears in the middle of the screen. Now, one player needs to get guessing! Question marks down the right side give suggestions for the type of question to ask and you can keep a running tally of how many have been asked at the bottom of the page. (Ask as many as you need to. The tally will count beyond twenty.)
Got it? Time for the reveal!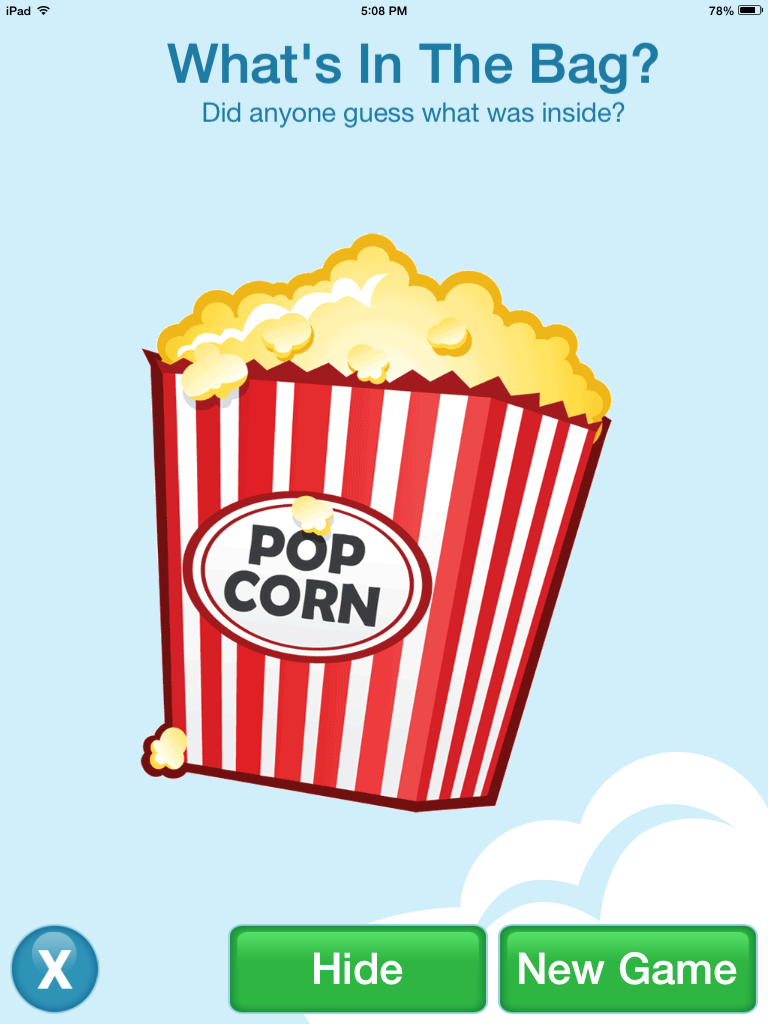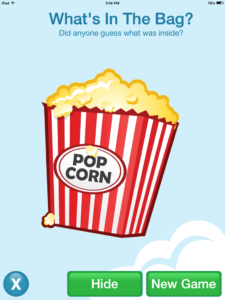 Pinch the bag, hear the crumpling noise and, voila! There it is! (Who else loves popcorn?)
For more information or to purchase, click here. It's a bargain at $1.99.
Guess what I have inside the bag? TWO codes for a free copy of the Bag Game! To enter, please leave a comment below letting us know whether you think they should add a "whiteboard" or drawing option for creating hidden objects. You have until midnight EST on March 14, 2015 to enter and winners will be announced on March 15, 2015. Good luck!
I received a free copy of this app for review and additional free copies for the giveaway, but opinions expressed are strictly my own.