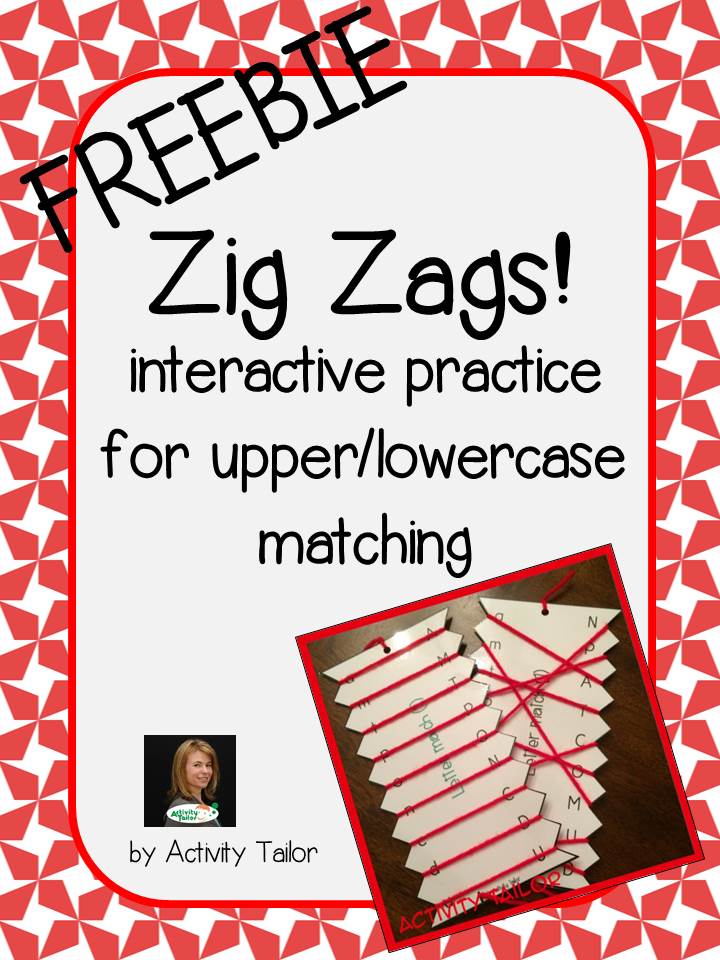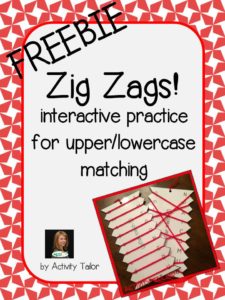 A couple of years ago, I created a Zig Zag freebie that targeted letter matching lowercase to uppercase. There were two versions. The first is a "green light" which means the child simply draws the yarn straight across to make the match. This allows "perfect practice" for students who need that level of support.
The second version had the letters mixed up, so kiddos needed to slow down and really decide where the match was.
This summer I had a special ed teacher request a version in which the students lace the alphabet sequence. With a little tweaking I was able to make it work!
Like the original, it's still free and there is a green light and regular version for each lower and uppercase letters.
For your copy, click here.
Who else finds themselves working on early literacy skills?