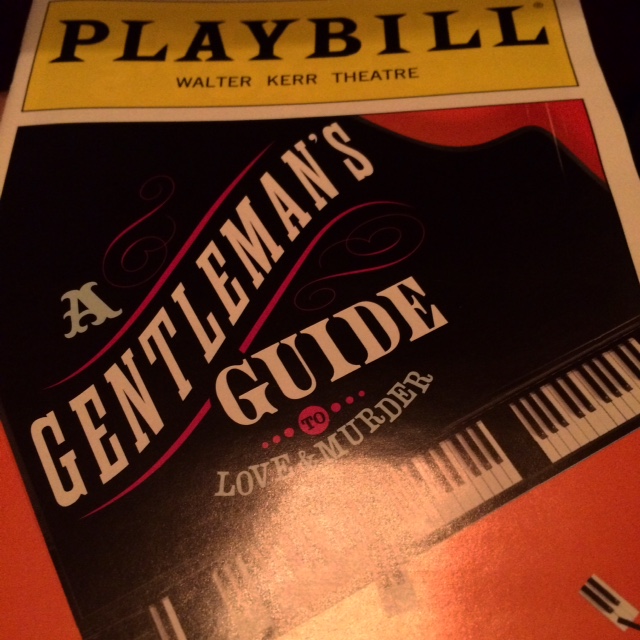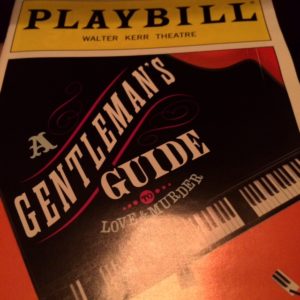 Each spring my mom, sister and I head to NYC for a weekend. We shop, we eat at great restaurants and, the best part, we take in a show or two.
Ever since I was little, I've loved musicals whether they are on state or film. Seven Brides for Seven Brothers, Gigi, Oklahoma…I've seen those dozens of times.
This year we saw A Gentleman's Guide to Love and Murder. Fantastic! We laughed and marveled at the actor who portrayed a huge assortment of roles.
While I love to watch shows, I wasn't bitten by the acting bug myself (though I have felt like I'm giving performances in some therapy sessions before!) and I'm so impressed by those personalities that can completely give themselves up to a role and embrace it so fearlessly.
Then this spring rolled around and I had several of my speech students join drama. Forget the pros, this is where true bravery lives! From the /r/ students who toiled over lines replete with /r/ (ok, I may have put in a surreptitious request on that for a student I knew could and should handle it) to the fluency students that sing and handle dialogue, I sat in awe of their willingness to put it all on the line. Each one way a rousing success.
A few will definitely be signing up again, a few others, less enamored with the intense rehearsal schedule pre-performance won't, but it's certainly given me something to think about. Recommendations to join drama and, perhaps, joining forces with some of our theater experts look to be in my future.
Anyone out there working with their drama department to support speech/language students? Let's hear about it!