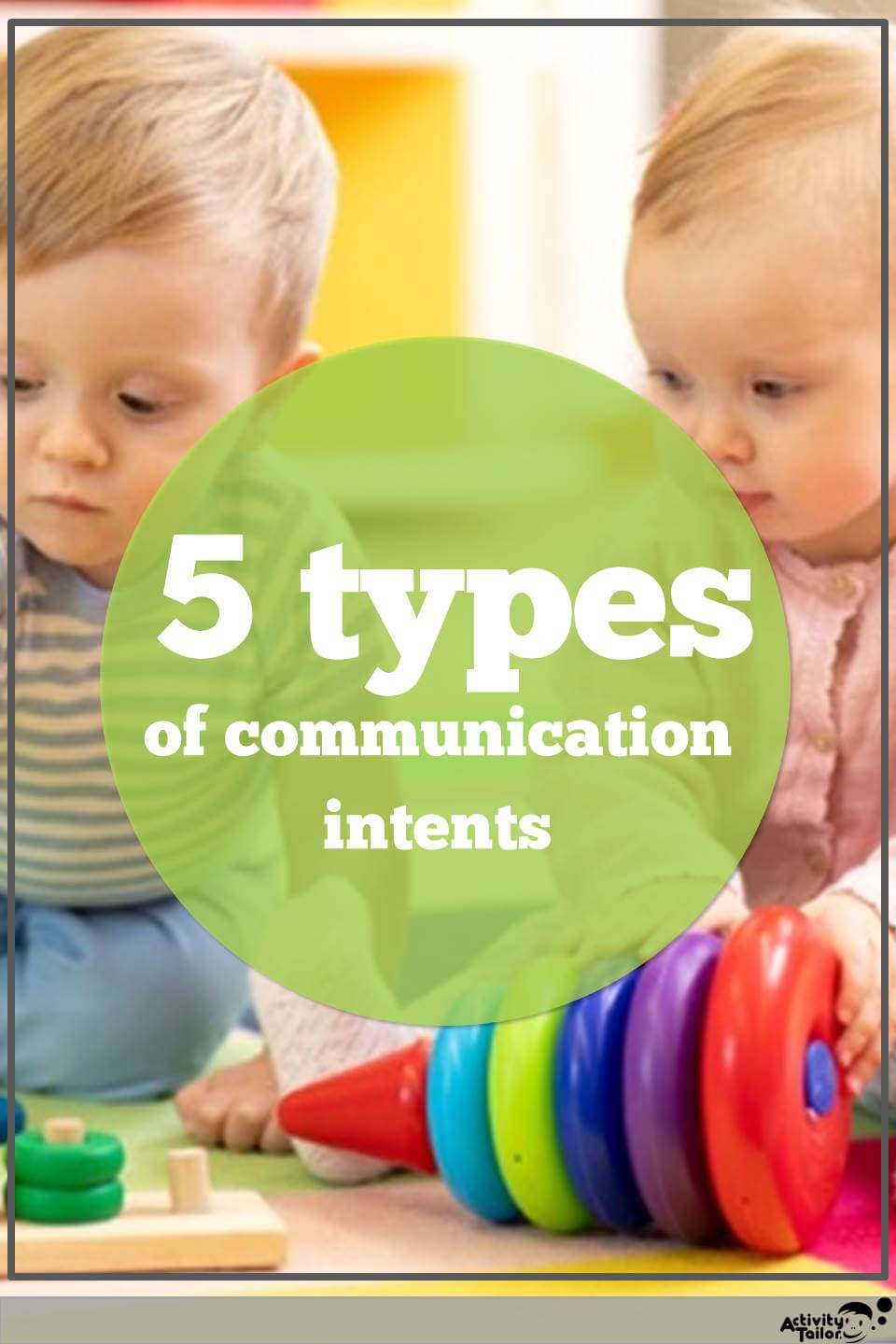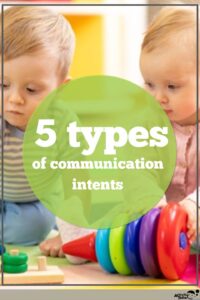 Early language is more about communication intents than vocabulary. Let's take a look at 5 types we see in early language.
Requests
When little ones need support with language skills, we tend to focus on requests. This is because:
They're usually very motivating
They're naturally reinforcing
It's easier to set up situations that encourage these interactions
They make our days more manageable
"Late talkers" have more frequent and bigger tantrums because they're frustrated by their lack of language (aka their ability to tell you what they want). Helping them learn to express their wants and needs can decrease these outbursts. Who wouldn't want to focus their energy there?
But requests aren't the only type of communicative intent. Let take a look at some others.
Comments
My son's first word (after mama and dada) was "doggy." First said in the park from his stroller and accompanied by an unclear pointing gesture.
We're a very dog-loving household (although the only time I've been without one was in the years I had newborns/toddlers) so I was excited that he already shared one of my enthusiasms.
First words are exciting on so many levels and it's fun to finally hear something they've been thinking. For my guy, he was commenting, getting my attention to share a moment in his experience. A much bigger and more sophisticated event than we give it credit for at the time, right?
Refusals/rejections/protests
We can call them whatever you want, but most parents don't love this section. After all, we spend so much time patiently (or not so patiently) trying to get toddlers/preschoolers to "just do it already" why would we want to celebrate what seems like defiance? Because refusals are actually our child's first claims at independence, a character trait we want them to develop! Would it help to think of refusals as a form of request? In essence, they are a request for "no more" or "all gone" or "stop." (Doesn't necessarily help in the heat of the moment when a little octopus refuses a jacket and you're already 15 min late, but something your best self can reflect on later.)
Answering/responding
More than just choosing an object or demonstrating understanding, responding to another's comment or question keeps the interaction going and shows an awareness of the social routine of language. This is exciting! Because while we talk a lot about wanting them to express wants and needs, at the end of the day, we want them to use language to communicate with others and establish relationships, right?
Questions
In many ways, questions are really requests in disguise–a request for information. Early on questions might be just a single word with a question inflection and require a little bit of extra attention on your part to realize what they're asking. Soon enough, you'll start hearing classic question words though. Why? Just because!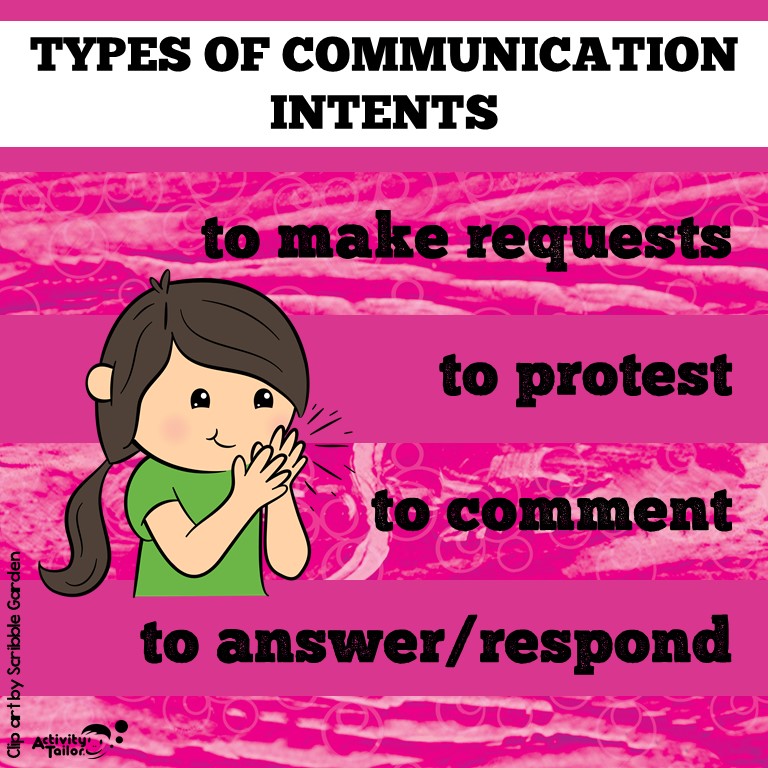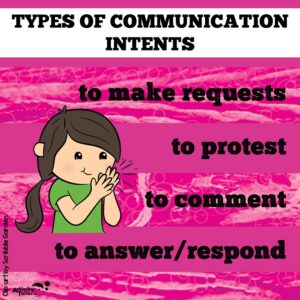 Children usually begin by using requests and comments first, but quickly add other communication intents in their repertoire.
Want to help your child start talking? Join me for online coaching and transform the way you communicate with your child to maximize their language.