Natalie Snyders has put together a linky party to introduce online SLPs. What a fun way to meet the people behind the screen!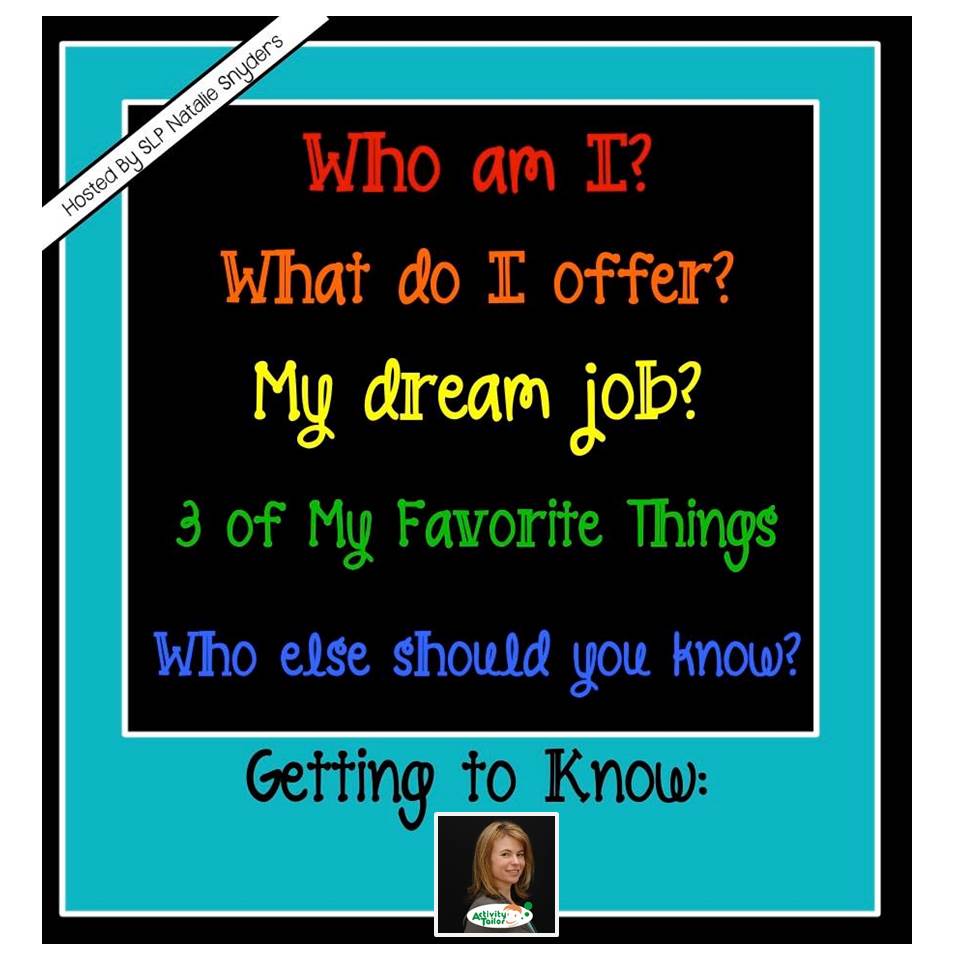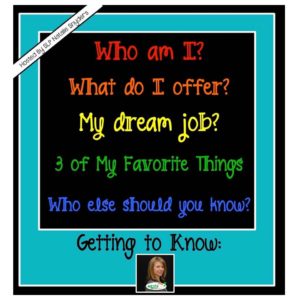 Who am I?
I'm Kim Lewis and I live in Greensboro, NC. I grew up in NJ and met my husband in college in ME, but we've been living in the south since my graduate school days at UVA! I don't sound very Southern and I'm still frequently asked, "so where are you from?" (FYI, I don't sound like I'm from NJ either!)
We have two teens and a small terrier that keep us hopping. I organize my day so that I see clients while my kids are at school and I'm free to shuttle to afterschool activities each afternoon.
What do I offer?
I work with Preschool-high school, though most of my students are K-2. I'm in private school settings and parents have high expectations and are usually very involved. I'm filled with "creative ideas for speech therapy" whether that is something entirely new or a tweak of an old favorite. I strive to create activities that therapists can incorporate into their day easily and that students will ask to do at home too! Many of my students are boys and lots are beyond liking "cute," so you'll find that my designs are attractive without looking too young or, heaven forbid, too girly! Many of my students have ADD/ADHD or mild/moderate LD diagnosis, so you'll also see "clean" designs to limit visual distractions.
My dream job?
I'm living it! I work for myself with kids that I truly enjoy. Blogging and designing materials for other SLPs helps satisfy my creative streak!
Three Four of my favorite things:
Travel of any kind (especially if there's a lovely hotel!); reading mystery novels; whipping up delicious meals; dancing!
Who else should you know?
Erik X. Raj! This enthusiastic therapist has the sunniest (and often funniest) blog posts out there, plus his apps are ideal for getting too-cool elementary school kiddos to giggle!
To meet some of the other SLPeeps out there, click here.