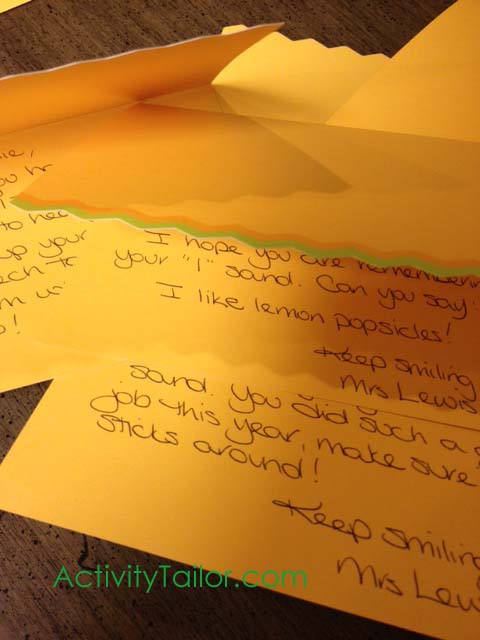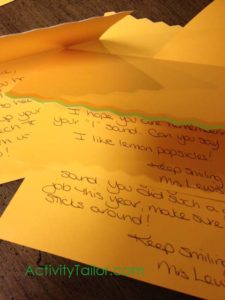 One of the most disconcerting issues for a school therapist is that you can work all year, making great progress (aka "two steps forward), only to realize in September that you've lost a good chunk of it (aka the "one giant step back"). I try to send home activities for summer practice, but the reality is that it's hard for families to keep up with it over the few months that we're on break.
So this year, I decided to offer a couple reminders.
Originally, I was going to set up some FaceTime chats with several students, but it hasn't really panned out—too much coordinating to make it worth anyone's while. So, instead, I found myself writing quick letters to my kiddos, and plan to do this one more time before summer ends. If they are anything like my children, they'll love to get "real" mail.
They really are quick. And though I do mention speech, for the most part they are simply a touching base, "Happy summer! Hope you are having a great one so far!" with the intention of serving as a reminder that somewhere, someone is listening.
Do you have any tricks for keeping kids "honest" over the summer? Please share! And if you are still looking for summer activities, you can pick up my free artic activity calendar or Phonemic A-wet-ness activity handout.