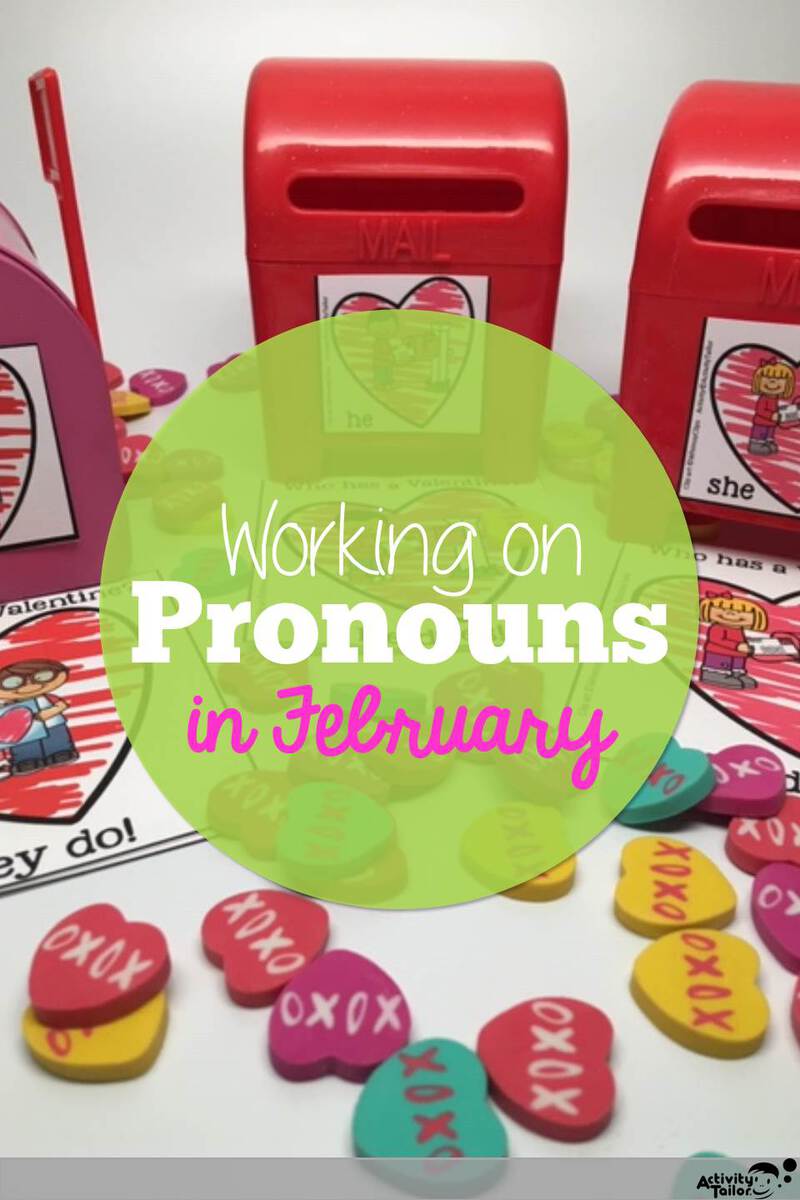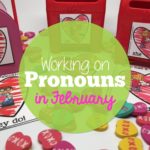 I love a little mailbox. I have a couple for the holidays and a bunch more for Valentine's Day.
Recently, I picked up a little mail set from the Target Dollar Spot and I'm thinking I need want a more generic mailbox for that.
Lately, I've been working on pronouns. Over and over on pronouns. Personal pronouns and all the possessive pronouns too.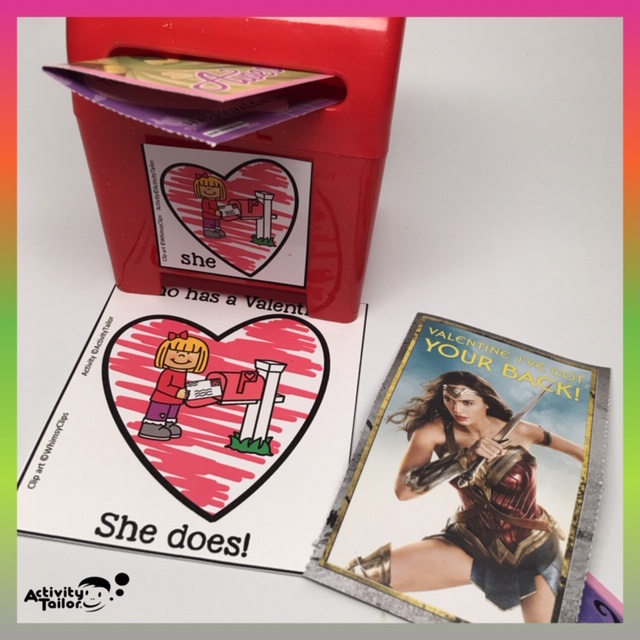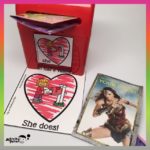 You can pop into the Dollar Tree and pick up boxes of little Valentines with all of the popular characters on them. I grabbed Disney princess, Paw Patrol and Justice League. Put a label on three mini mailboxes (they sell those too, though the ones pictured here were bought at Target several years ago) designating one for a girl, another for a boy and another shared by a couple of kids. Or use the larger labels as a mini-mat under your mailboxes depending on their size.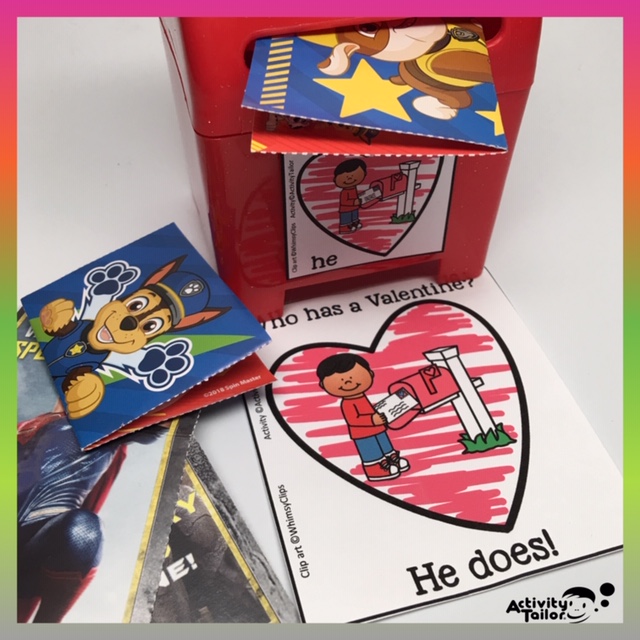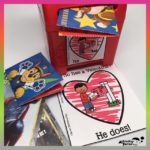 Now, you just change the question to elicit the response you're looking for!
"Whose Valentine is it? It's her Valentine!"
"Who has a Valentine? She does!"
It doesn't matter which Valentine goes to which person or mailbox, but often the little ones really like to match genders. I let them stay in control of which mailbox gets which Valentines unless they only stick with one box (in which case it becomes "full" and is removed for a bit).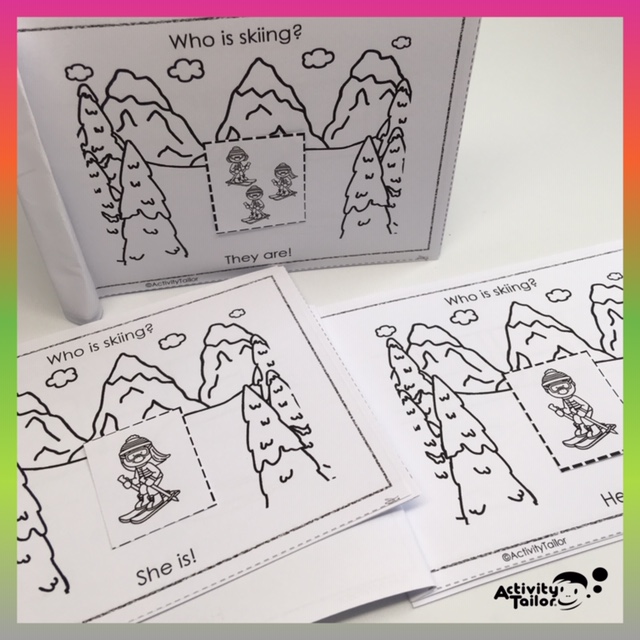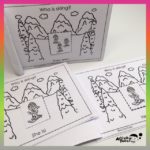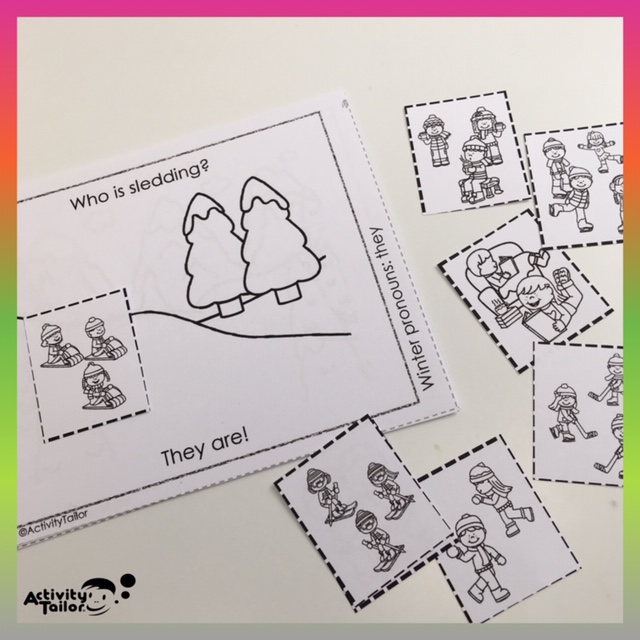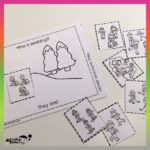 I follow up this kind of play with a simple "reader" that I can send home for practice. In this cut and paste activity, I assemble the mini-book in advance and my kiddos paste the picture in as I read it. Because each book focuses on one pronoun, my students get lots of "perfect practice" opportunities. The readers come in a variety of different themes.
For more details on my pronoun readers, click here.
For a copy of the mailbox labels, click here.