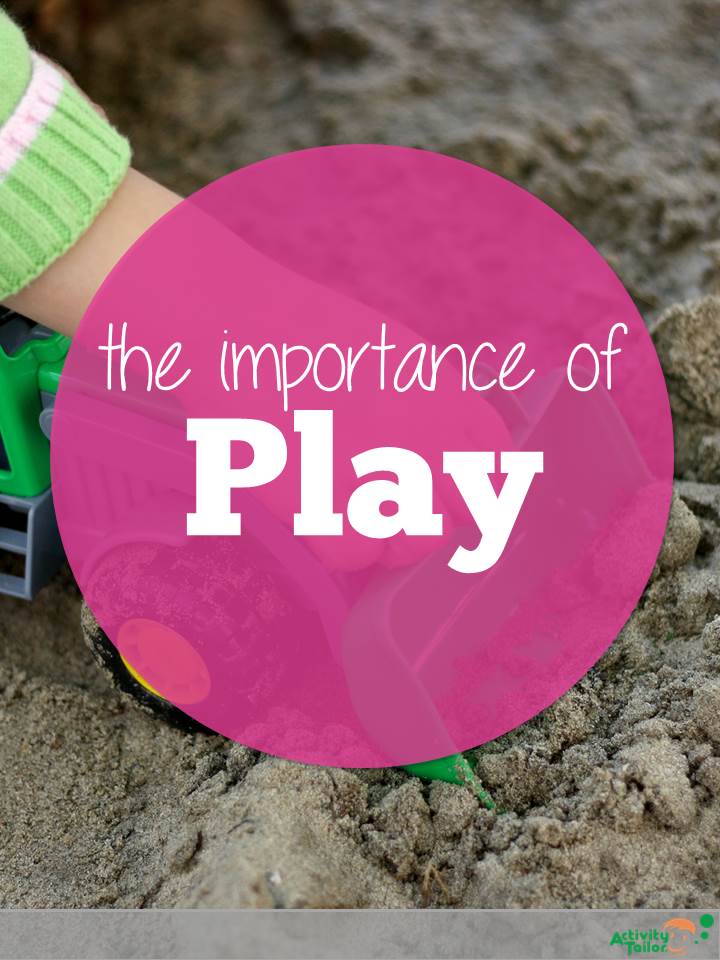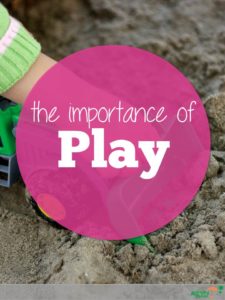 I'm blessed with involved parents who are looking for ways to help their kiddos. They ask me for homework (completion…well, intentions are really good.)
I've also worked in environments where parents had a lot less time, energy and resources to help. A lot less.
But regardless of motivation, both groups have always assumed "help" means work. And work means wrangling a little body into a chair and putting them through a flashcard drill.
Nope.
Play is the work of children and for my youngest kiddos we have toys on the floor and we are getting it done.
This spring I read, "Play, How it Shapes the Brain, Opens the Imagination and Invigorates the Soul" by Stuart Brown, MD with Christopher Vaughan. (It's an easy, fascinating read and will encourage you, even if you think your play needs are long past, to get out there and have fun.)
Something that really resonated with me was "the genius of play is that, in playing, we create imaginative new cognitive combination." This is exactly what I strive to provide for my littles.
We know that targeting our goals through the experience and fun of playtime not only keeps our kiddos engaged and motivated but provides the best chance at their achieving success outside the therapy room.
Using the games and toys they already love is also a huuuuuge time saver—no printing, cutting and laminating—just grab the items you already have on your shelves and go!
The drawback for me is that I don't usually have parents observing, who have an opportunity to realize, "hey, we can work while we play" which, hopefully, would get us more at home practice. And without seeing what we are doing, our jobs can look an awful lot like…"just" play.
We know there is no "just" about it. Play is what fuels learning.
Even if we think our own play needs are long past, it's important to get out there and have fun.
Summer with its promise of more time, is a great opportunity to take advantage of novel experiences with no apparent purpose. Anything you plan to squeeze in to these last few weeks?
And what about work or anything else that requires an amount of discipline or willpower? If you can't find the fun in the task, the chances of you sticking to it decreases dramatically. (Mary Poppins had it right with that spoonful of sugar thing.) Any play you can add to current jobs?
This fall I'm looking to help parents understand how play is one of the best ways to get their little ones and not so little ones learning and I'm also looking to increase my personal play time which has dwindled dramatically over the past year. I already have a couple weekend getaways planned and I'm thinking about designating a "no work" day at least once a week (and, you know, social media is going to have to fall under that too).
Your turn! What's your favorite way to play? If you feel like you're not getting enough, what do you plan to change?
If you are looking for ideas to incorporate more play into your therapy sessions, check out my latest series, Playtime. The first book, Playtime for S Clusters, has over 56 target specific play suggestions using toys you likely already own. Click here for all the details. Also available, Playtime for Final Consonant Deletion. For those of you who like to combine play and learning at home, try Apples for Home Adventures.
Have you joined SLP Materials Club yet? Check them out here. I'm the featured SLP this week!