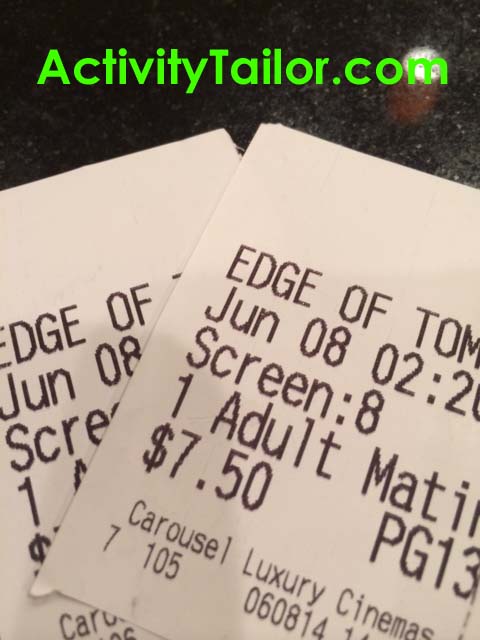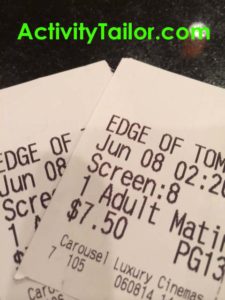 I adore The Devil Wears Prada, not just for the amazingly dismissive quotes from Meryl Streep (that we use—jokingly—around our house still) and fabulous clothing/accessories and Stanley Tucci, but particularly for Emily Blunt.
Her character, Emily, steal scenes with her comedic one liners (I'm just one stomach flu away from my goal weight) and blatant desperation to climb up the corporate ladder.
Now she's making the promotional rounds for Edge of Tomorrow, a sci-fi thriller with Tom Cruise in which she plays an action hero (and did a lot of her own stunts). I went to see it this weekend and I'm overjoyed. She's stunning, of course, but looks like what a stunning soldier would look like—lean and muscular in durable clothes you can move in (As opposed to a push-up lace bra under a too small tank top. I realize they do that for ratings, but come on guys, those pretty bras are pretty fragile, not to mention pricey. If I were in combat, I wouldn't pack a hand wash, dry flat, let rest 24 hrs. between wearings piece of lingerie. I digress.) She more than holds her own as a lead character and not as an ornament.
All of this would please me since we need more role models for our girls but Emily Blunt is also one of the "Famous People Who Stutter" faces and has been open about her early struggles in interviews. Don't get me wrong, I'm so appreciative of all the "Famous People" but for younger people and girls in particular, the overwhelming number of older male sports figures and political types hasn't been totally inspiring to them. I've even shared the clip of her accepting an award from the American Institute for Stuttering in which she does a marvelous job of capturing her experience of stuttering (very rapidly, I might add) and history. She continues to hold a position on their board of directors.
And you know all those younger students that might not be old enough for her movies yet? You're mistaken! She has also voiced Matilda Mouseling (the mother) in "Angelina Ballerina: The Next Steps."
So, thank you, Emily Blunt. I'm a fan.
Any summer movies coming out that you're dying to see? Any other "Famous Faces" you find particularly inspiring?