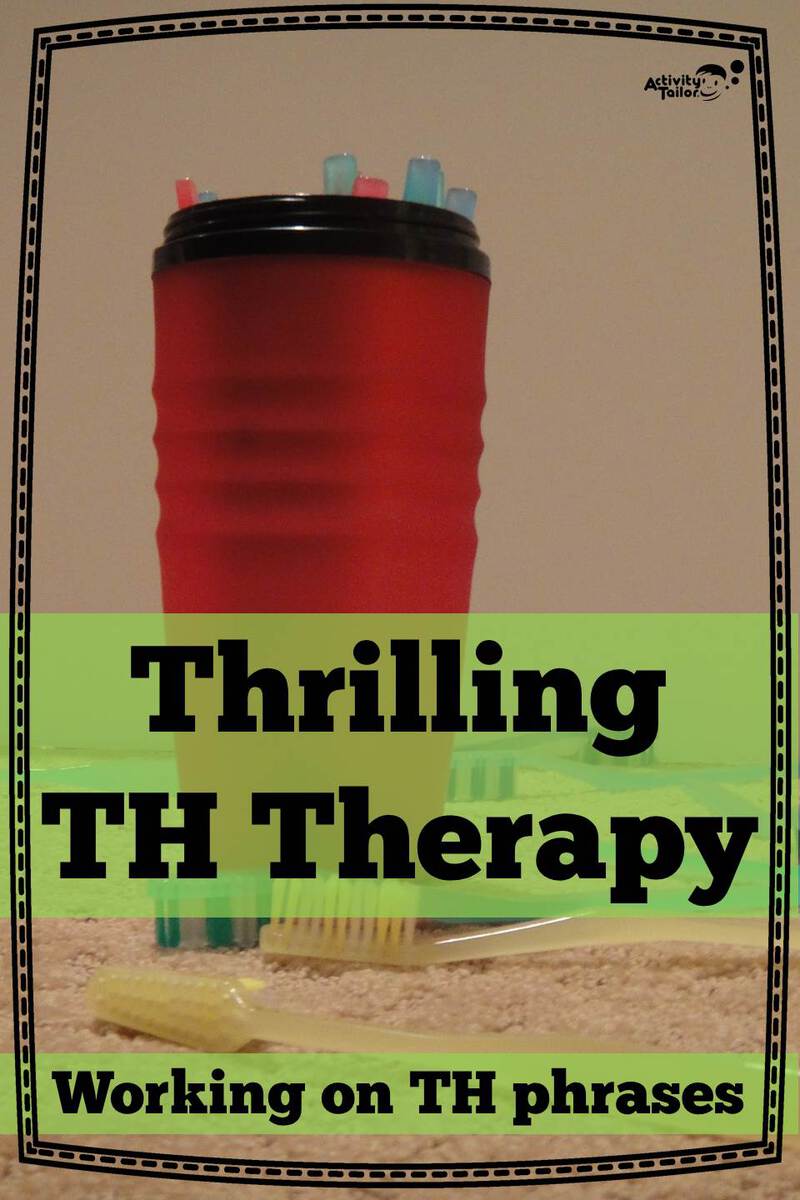 I had several kiddos working on their /th/ sound this year which was a little funny since I hadn't had it come up frequently in the past couple of years, but it inspired me to come up with this thrilling therapy theme 😉 Working on /th/ can be fun. The kiddos usually like being encouraged to "stick your tongue out" and progress tends to be pretty rapid. Maybe it's because of this, that /th/ sometimes seems to require more sentence level and carry-over activities. My guess is that because so many kiddos pick up the productions quickly (especially in the initial position), they haven't had as much practice or time to develop self-awareness of the sound in a more natural context.
Whatever the reason, I've been coming up with /th/ activities this year and I'd like to share a current favorite.
Materials:
toothbrushes (I bought 3 packs of 6 at a local dollar store)
tall travel coffee mug
paper to record data (optional)
To Play:
First we make a graph with the color of the toothbrushes running down the left side of the page and two columns across, "in" or "out."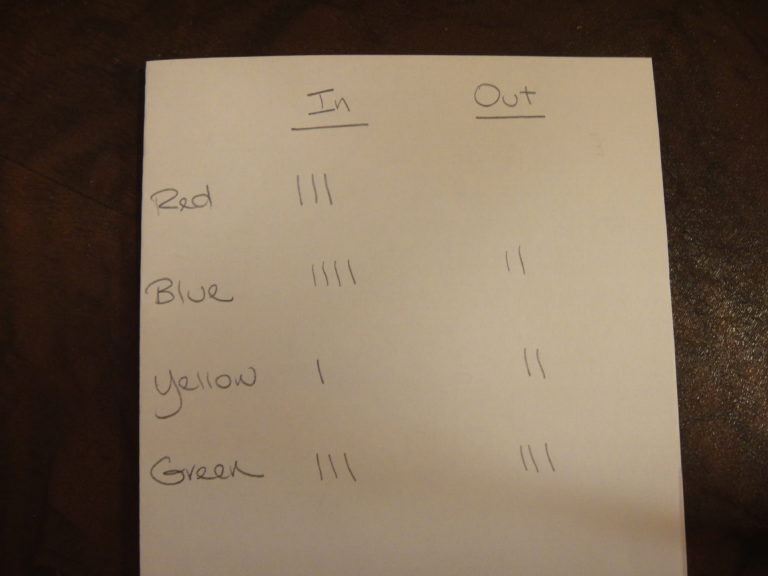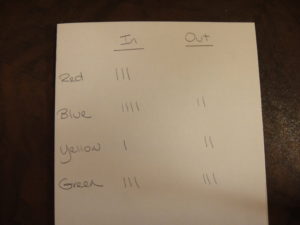 I hold the toothbrushes and the child stands above the travel mug (a.k.a. "thermos") which is sitting on the floor. The child makes a request:
"I need another red toothbrush."
I pass it over. With their arm waist high and at a 90° angle, they drop the toothbrush into the mug. Then they tell me what to record on our chart, "in the thermos" or "out of the thermos."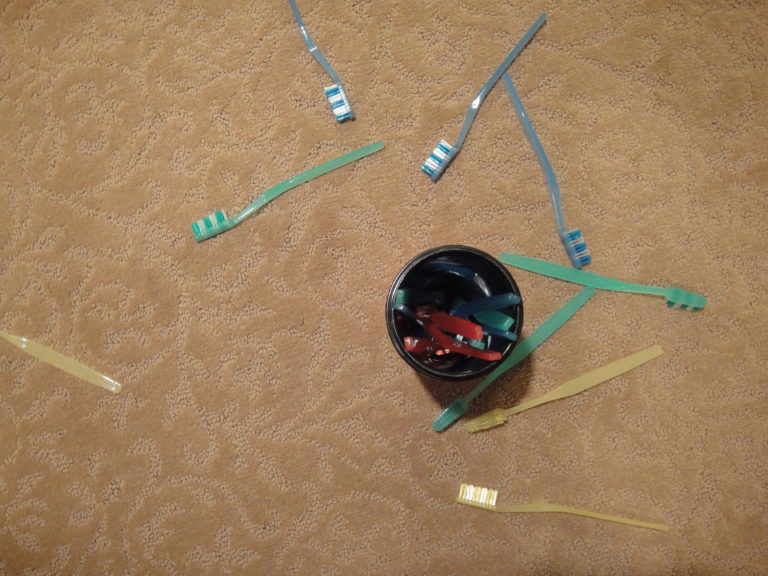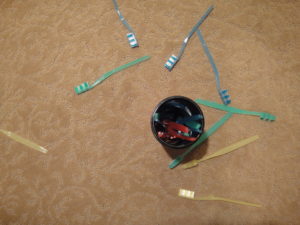 Periodically, we count/discuss how many tallies we have so I can elicit "three."
Other words you can incorporate might be:
"You'll get it. Have faith!"
"Send it south."
"Let's drop two. Red with blue."
Or act out the task of brushing your teeth and have them narrate what you are doing.
Although it's not too difficult to aim at and hit the thermos, the toothbrushes have a tendency to bounce dramatically out. If your kiddos are getting frustrated, here are some hints to make it easier:
keep your hand/arm lower to the ground
drop bristle side down
wad a tissue or papertowel ("cloth") into the bottom
get a few brushes in, and the rest are likely to stay in too
For some reason the red toothbrushes in my room seem to be the most accurate and the yellow are the worst. Which is why when we have a "competition" at the end–me against the child–they always divide them up so I get the yellows. Gee, thanks.
Follow up the game with a FREE toothbrush worksheet or send it home for practice!
Love easy to implement tips and freebies? Join my newsletter for exclusive perks!