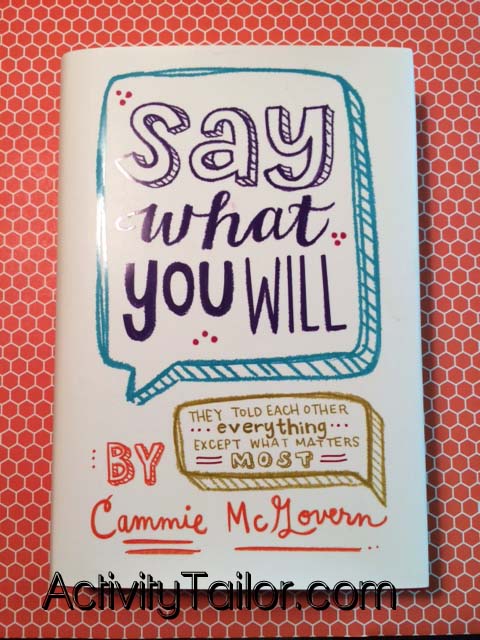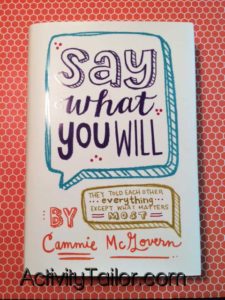 I was one of those kids so into books I was constantly told "no reading at the table." When summer reading contests rolled around, I never cam clean about how many I'd actually read, since it was too out of proportion to the norm (and I was never entirely clear if re-reading a favorite should count).
I don't get to read as much as I used to or would like to, and I still enjoy the "you adult" genre (which is great since having actual young adults in the house now adds to the legitimacy of this hoppy).
This summer, I flew through Say What You Will
by Cammie McGovern. The main character, Amy, has numerous mobility and communication limitations due to cerebral palsy. I was curious how it would be handled. In a word—beautifully. While her struggles with using a walker and AAC in high school were documented, they weren't the main focus. Like all seniors, Amy struggles most with friendships (her primary goal since adult aides have always inadvertently driven peers away), getting into college and making, owning and repairing your own mistakes.
I was so taken with McGovern's deft handling of disability issues and even more so with the parent/child dynamic and mother herself that I did some research on the author's home page. Interestingly, she's always been intrigued by the additional challenges a disability can bring and also is mother to an autistic son. So I picked up one of her earlier works, Eye Contact
.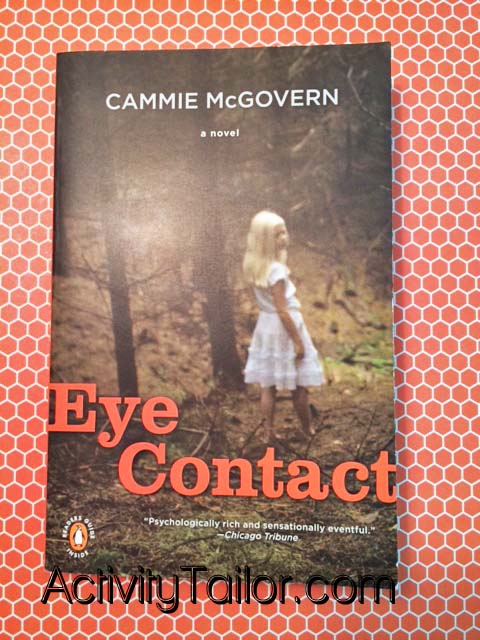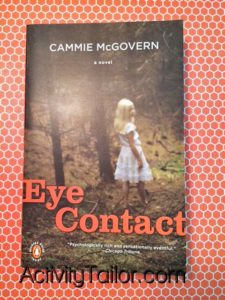 I'm a big mystery buff, too so this was right up my alley. A young girl is murdered and it appears that the only witness is a ten year old boy with autism and limited verbal skills. Again, I was taken in by the portrayal of the mother, the mother/son dynamic and how a disability factors in a life. It's not portrayed as the single defining characteristic or an oddity for added drama.
Both are wonderful reads regardless of your interest in disabilities.
I'll also mention that Cammie McGovern is a founder of Whole Children, an inclusive community center in Hadley, MA, with programs and classes for preschool to adults with special needs. It sounds amazing! Check out their website for more info. And let me know what you read this summer that I should have on my nightstand in the comments below.