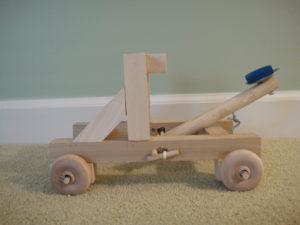 This activity is one I pull out from time to time as a special treat and is a particular hit with the boys. A year or so ago, my son and his grandfather put together a fabulous catapult. The lid/target combos are the perfect ammo for launching. (See my post, "Lots of Pros" from April 10, 2012 for instructions on making articulation target lids).
We run through our first set of words which I've inserted into the lids. Then, I have them say the target a couple more times before we launch it from the catapult. Sometimes we see which word goes the furthest, sometimes we set up a basket and see if we can get any in it.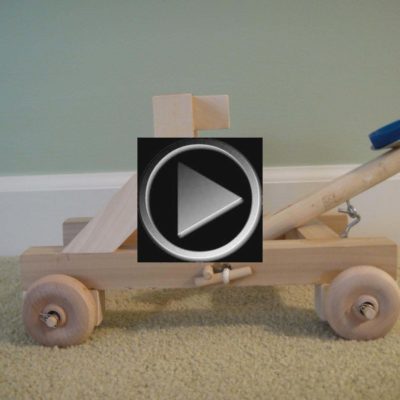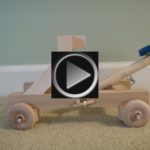 The building instructions for my catapult came from "The Art of the Catapult" by Gurstelle. I did a quick search online and there are several kits for catapults that would probably work, as well as instructions for a plastic spoon/popsicle stick version that goes together fairly easily (I've seen these put together….many times!).
Give it a try and launch something new!
Check out "Articulation Jackpot for R" and "Articulation Jackpot for S". These new games by Activity Tailor will energize your therapy!